Breakfast is the perfect time to put extra thought into creating a healthy balanced meal. After all, you want to have a good start to your day when it comes to your diet– right? Luckily, there are plenty of recipes that are both simple to make and do wonders for weight loss. In fact, egg recipes create some of the most beneficial breakfasts when it comes to boosting your metabolism in the morning.
According to Healthline, eggs are rich in high-quality protein, healthy fats, and essential vitamins and minerals. Not to mention, eggs literally only take a few minutes to prepare! They're truly the perfect breakfast food for even the busiest of mornings. Since eggs are high in protein, they are essential in helping to boost your daily metabolism.
We've found some of the tastiest (and easiest) egg recipes for you to prepare for your morning meals this week. Try out these four life-changing egg recipes that will kickstart your metabolism fast.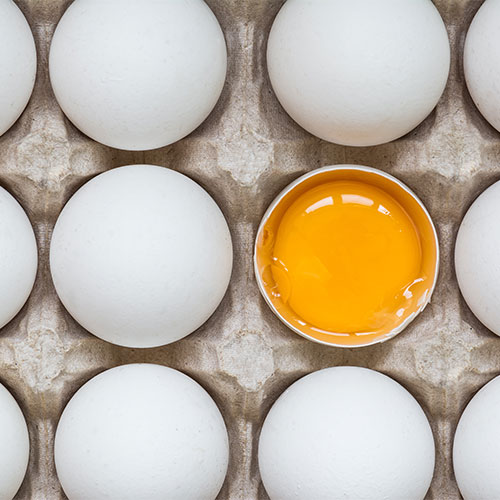 Shutterstock
It's time to wake up those taste buds with this Salsa Scrambled Eggs recipe from EatingWell. All you need to do is grab and prepare a few simple ingredients you probably already have in your fridge: two large eggs, two warmed corn tortillas, one teaspoon of fresh cilantro, one tablespoon of shredded jack cheese, and one tablespoon of fresh salsa. Want to know the best part? This recipe only takes 10 minutes to make!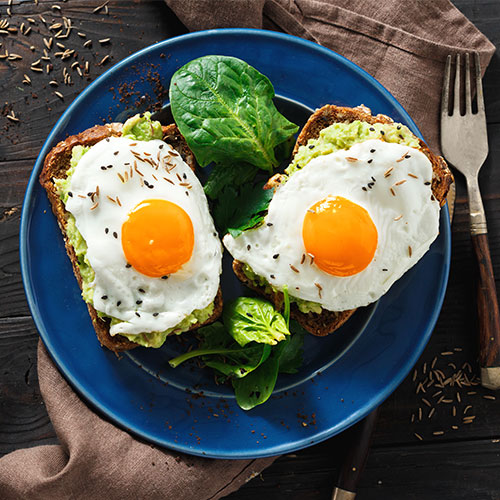 Shutterstock
Next, let's turn to an egg recipe you can prep the night before so that you can quickly zap it in the microwave for less than one minute the next morning. Frittata Muffins are actually egg-based "muffins" and they're so delicious! This recipe from Prevention takes about 25 minutes in total to prep and cook. The ingredients that you'll need include four large eggs, olive oil, arugula or kale, canadian bacon, red onions, whole milk, kosher salt, and black pepper. So yummy!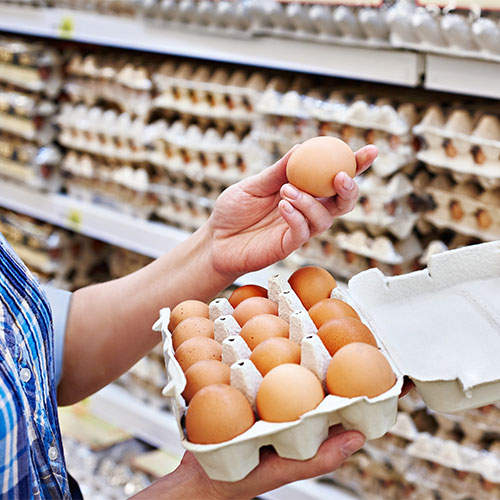 Shutterstock
Now, we've got a treat for all you avocado lovers out there. Our next recipe, recommended by Eat This, Not That! suggests pairing eggs with avocado, a healthy fat. This breakfast idea is seriously so easy and will keep your appetite at bay until lunchtime.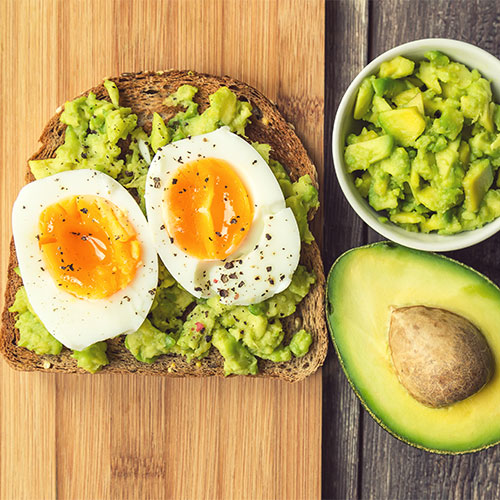 Shutterstock
If you want to be even more creative with your egg recipe then we suggest Nutritious Life's Eggs in Zoodle Nests. Let's dive into the ingredients you'll need: one teaspoon of olive oil, one zucchini (spiralized), one organic egg, a third of avocado, red pepper flakes, salt, and pepper. This recipe makes it easy to add vegetables to your breakfast, and of course zucchini noodles are also filled with vitamins and fiber. What a great idea!