Eiza Gonzalez has been serving up so many amazing fashion looks this year and we can't stop obsessing over her gorgeous sense of style.
It looks like we're not the only ones who took notice of her stunning red carpet looks; the actress recently appeared in Vogue, which means that Anna Wintour and the rest of the magazine's experts are loving her style as well!
READ MORE: Eiza Gonzalez Just Wore A Super Tiny White Bikini–& Now We Want One!
Gonzalez was featured in the magazine's April 2019 issue, which celebrated 14 global superstars for its Global Talent Feature. She donned a strapless gown that paid homage to her Mexican heritage with its eccentric colors and animated floral prints.
The actress shared a behind the scenes shot of herself during the shoot, poking fun at the size and grandeur of her floral headpiece. "Tall glass of water or tall vase of flowers," she captioned the picture, insinuating that she looked like a flower vase.
She also posted a close up of the headpiece, which was made using a bouquet of roses from Michael George Flowers. We love that Gonzalez mirrored the rich colors from the roses in her glam. She rocked a subtle berry lip and dusty rose eyeshadow for the shoot.
Keep scrolling to find a new dress to wear this spring, each inspired by Eiza's stunning Vogue shoot: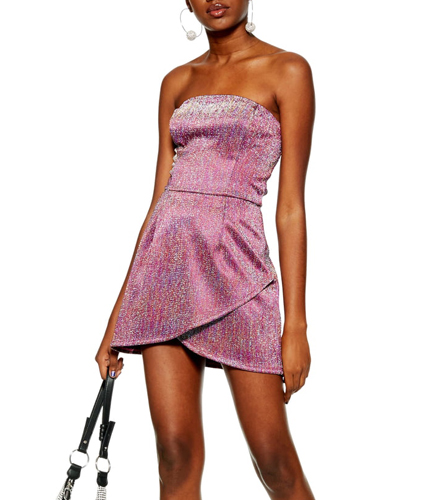 TOPSHOP Glitter Bandeau Minidress ($55)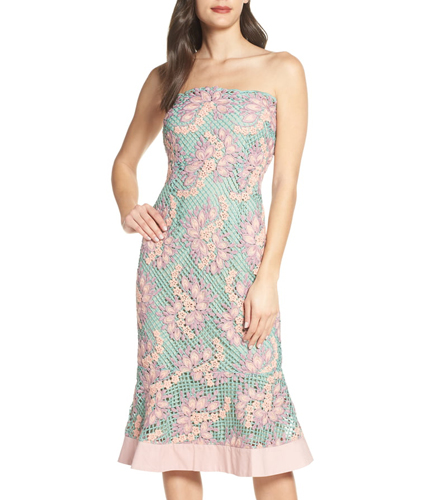 FOXIEDOX Jasmine Strapless Lace Midi Dress ($223)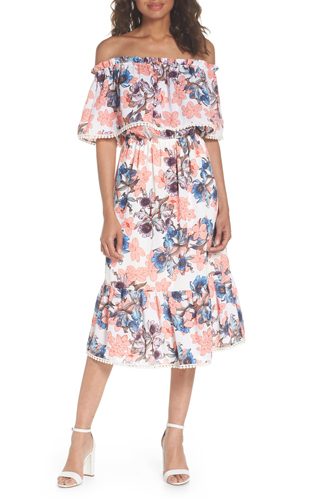 FRAICHE BY J Off the Shoulder Tiered Midi Dress ($65.40, down from $109)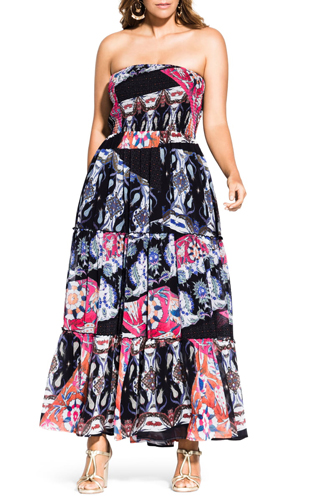 CITY CHIC Moody Bilbao Strapless Maxi Dress ($90.30, down from $129)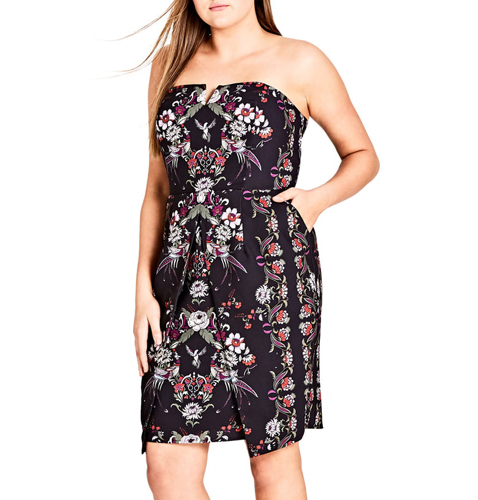 CITY CHIC Mirror Peacock Strapless Sheath Dress ($83.30, down from $119)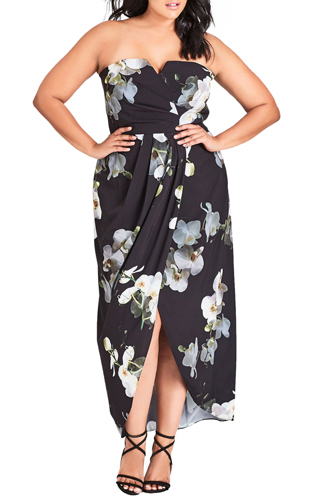 CITY CHIC Orchid Dreams Strapless Maxi Dress ($104.30, down from $149)