If you're looking to get engaged sometime next year, you might already be checking out potential rings, either online or in-person. And not only do you want to get a style the bride will absolutely love, but also choose a piece that isn't considered outdated.
The truth is that trends come and go, so since this is a ring that she will be wearing for years to come, it's best to go with a style that can stand the test of time. To help you make the best decision possible, here are five engagement ring trends that are out for 2019.
[Photos: Shutterstock]
1. Princess Cut
Princess cuts have been extremely prominent since the early 2000's and held one of the top spots for a substantial amount of time, but the popularity is now fading, says Andrew Brown, President of WP Diamonds.
2. Channel Set
This style has been steadily declining in popularity for the last several years, says Slisha Kankariya of Four Mine. "While preferred in the past, it is not preferred by many shoppers currently as it shows less diamond sparkle and shows more metal. Most shoppers are more interested in seeing the diamond sparkle on the ring."
3. Marquise
Like the Princess cut, the Marquise has been a popular style for many years, but is not falling out of favor, says Kankariya.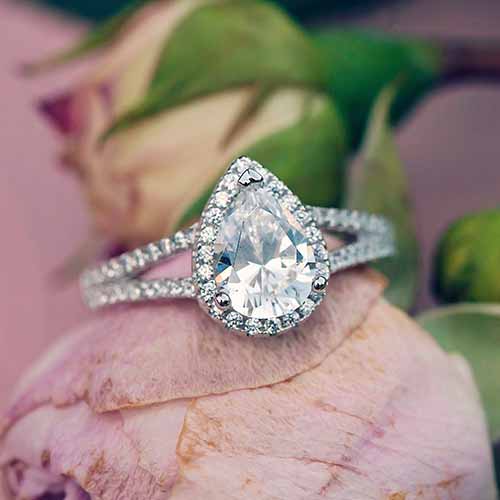 4. Split Shank
"This style was very popular in the last few years as it added a bit of depth and dimension to the classic ring styles," says Kankariya. "However, we have seen a dip in the demand for this style. Sleeker and more streamlined silhouettes are more in demand. Especially those that minimize the look of the metal and showcase the diamond accents more."
5. Tension
Like the Channel set, Tension rings continue to decrease in popularity, while solitaire and pave continue to be customer favorites, say the pros at JamesAllen.com.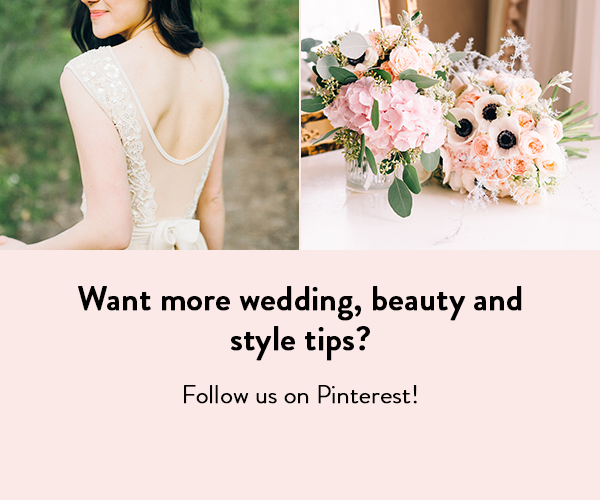 Want more wedding tips and advice? Follow SheFinds on Pinterest!