Finally, some happy news in 2016: Serena Williams is engaged to Reddit cofounder Alexis Ohanian! The couple announced the happy news on Reddit (duh) and Facebook.
The tennis pro shared the romantic details of the proposal, writing, "I came home / A little late / Someone had a bag packed for me / And a carriage awaited / Destination: Rome / To escort me to my very own "charming" / Back to where our stars first collide / And now it was full circle / At the same table we first met by chance / This time he made it not by chance / But by choice / Down on one knee / He said 4 words / And / isaidyes."
Aw, congrats you two!
[Photo: Instagram]
Ryan Lochte is certainly having a big year (so why not dress up as him for Halloween??). He won a bunch of medals at the 2016 Rio Olympics, lied to an entire country, apologized, landed a spot on Dancing with the Stars and now, he's engaged!
That's right, the swimmer is off the market. He proposed to his girlfriend of almost one year, Kayla Rae Reid. "Memories forever!!! #thelochtes #LA," Lochte captioned this sweet pic of the two on Instagram post-engagement--check out that stunning ring!
[Photo: Instagram]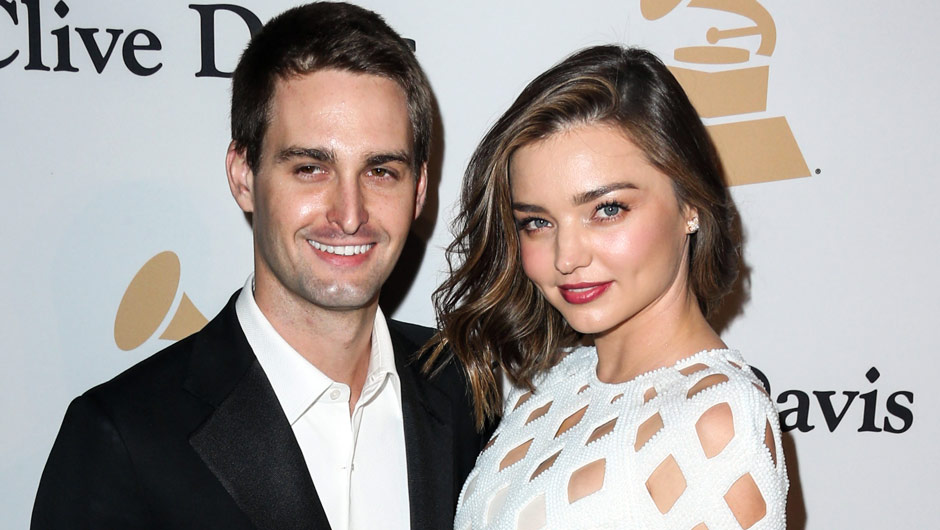 Miranda Kerr is engaged to Snapchat co-founder and CEO Evan Spiegel, his rep confirms to Us Weekly. The model shared the news with an Instagram post of her stunning ring complete with a custom Snapchat filter that's a cartoon of the proposal. Of course! "I said yes!!!," she captioned the sweet photo along with a few heart and smiley face emojis.
In an interview with Net-A-Porter's The Edit, Miranda described her billionaire fiance as an old soul. "He's 25, but acts like he's 50," she told the mag. "He's not out partying. He goes to work in Venice. He comes home. We don't go out. We'd rather be at home and have dinner, go to bed early." Well, that sounds ideal for the young mom! Congrats to the happy couple!
[Photo: Xavier Collin/Image Press/Splash]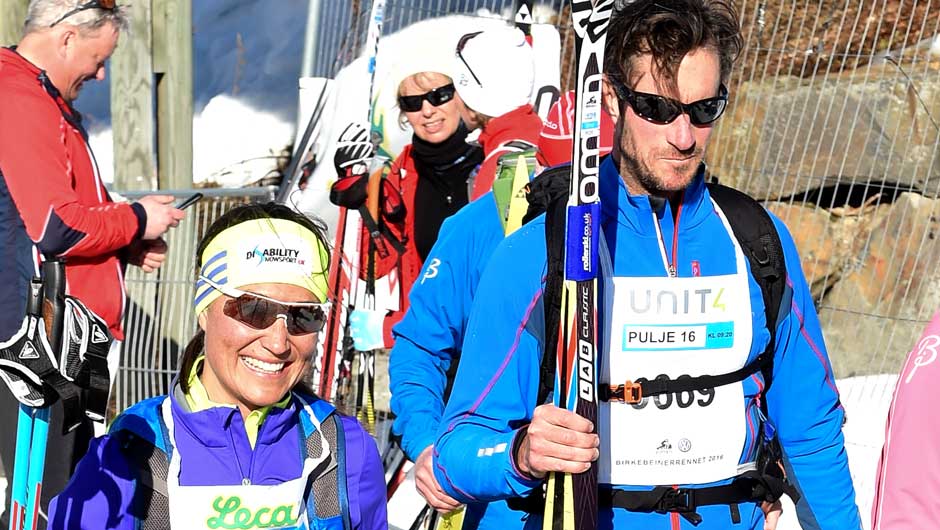 Pippa Middleton is engaged to James Matthews and she "couldn't be happier," a source tells PEOPLE! The couple released a statement announcing the happy news. "Miss Pippa Middleton and Mr. James Matthews are delighted to announce they became engaged on Sunday, July 17 and plan to marry next year."
Matthews, who runs Eden Rock Capital Management in London, popped the question during a romantic stroll in northwest England. We wish the best for these two!
[Photo: Neil Warner / Splash News]
Brody Jenner is engaged to his girlfriend of two years. Kaitlynn Carter! Jenner shared the happy news via Instagram with this sweet snap of the couple on a tropical getaway. He wrote, "On May 4th 2016 I got engaged to my lover and my best friend @kaitlynn_carter. I couldn't be more in love with this woman and I can't wait to spend the rest of my life with her. ??❤️??"" His fiance shared a similar pic announcing the news and gushed, "this trip has been memorable for many reasons... ❤️❤️ happiest girl in the world!!!" Congrats!
[Photo: Instagram]
TMZ is reporting that Lindsay Lohan is engaged! The actress and her boyfriend of five months, Egor Tarabasov, are going to tie the knot. The 22-year-old Russian heir popped the question over the weekend--congrats!
[Photo: Instagram]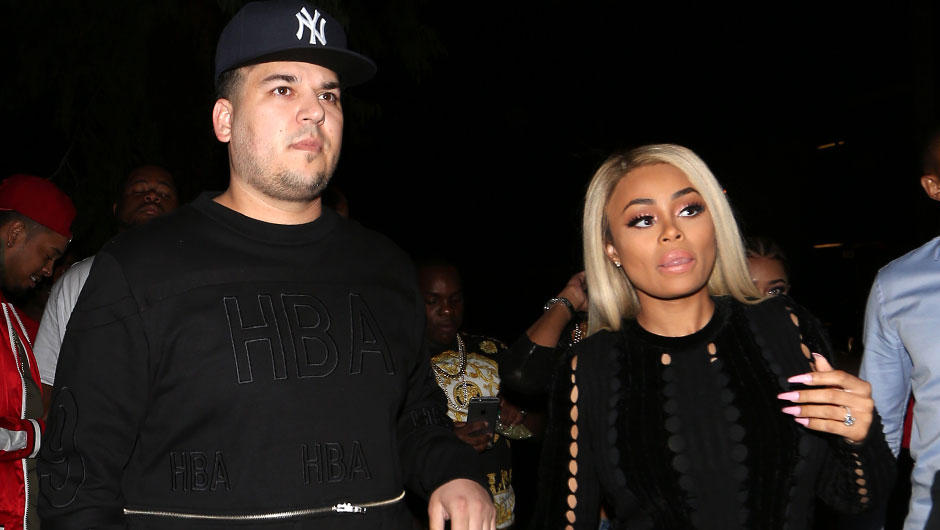 Rumors have been swirling of a Blac Chyna Rob Kardashian engagement for some while, but this time it seems pretty legit. Chyna is sporting a ring on that finger, we have this telling video, and to top it off, Chyna's bestie Amber Rose confirmed the engagement via Instagram, writing:
"Congratulations to my Family @blacchyna and @robkardashian!!! ???Pease don't let nothing or no one tear u guys apart! I never seen my sis so happy and I couldn't be more happy for her! Sometimes we find love in the strangest places ? Lol God Bless you 2! Now let's get this wedding together so y'all can start making some babies ???????? #TrueLove #putaringonitsouknowitsreal #BlacRob"
Rob and Blac have been dating for little over two months, but it seems they're playing for keeps! Will Blac Chyna take the Kardashian name?! Stay tuned!
[Photo: Splash News]
He put a ring on it! One of the sweetest celeb couples, Ciara and Russell Wilson, are engaged! The Seattle Seahawks quarterback popped the question on the beach with a bottle of champagne--legit straight out of a movie. He posted an adorable video post-proposal on Instagram with the caption, "She said Yes!!! Since Day 1 I knew you were the one. No Greater feeling... #TrueLove @Ciara." Ugh, you two
Maria Menounos is engaged! The E! News host's longtime boyfriend (18 years!), Keven Undergo, popped the question on The Howard Stern Show.
"Although I said that this isn't a proposal I want to ask you something, Maria," Undergaro said. "Will you make me the happiest man on Earth?" He continued, "This show's meant so much to both of us. I said, one day you will be on that show and you will be a star, and here you are." How sweet! You can listen to the whole proposal here.
[Photo: Splash News]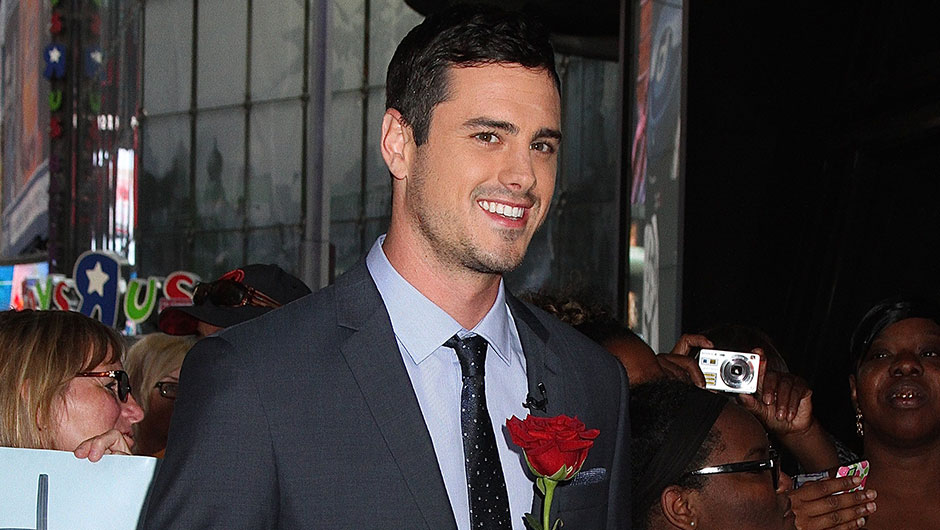 The Bachelor's Ben Higgins officially confirmed he's engaged in an interview with Good Morning America. "I am engaged – I can say that?" Higgins said. "I haven't said that in an interview yet!" He revealed, "You don't know how much stress and weight that is, to carry for so long."
Of course, we won't know who the lucky lady is until the season finale of The Bachelor. Nonetheless, it's still exciting news! Congrats!
[Photo: Splash News]
Ashlee Holmes, daughter of OG New Jersey housewife Jacqueline Laurita, is engaged!
Holmes revealed that she is engaged to her boyfriend, Pete Malleo, on Instagram. She captioned the sweet photo, "I said "yes" ?? • Thank you for such an amazing day @c3peteo ...I'm so excited for this next chapter of our lives❣." Will their wedding be on next season of RHONJ?! We can only hope...
[Photo: Splash News]
This is so chic cest la vie. Countess Luann de Lesseps is engaged! Her fiance, businessman Thomas D'Agostino Jr., popped the question over the weekend. According to Us Weekly, the couple was introduced by mutual friend and fellow housewife, Dorinda Medley. Could a RHONY wedding be in the works?! You know it will be v. cool, not all, like, uncool.
[Photo: Instagram]
Mariah Carey and Australian businessman James Packer are engaged! The proposal went down in New York City at Eleven Madison Park on Thursday night, according to sources. It's also been reported Carey's new bling is 35 carats! Carey and Packer have been dating since June 2015. Congrats!
[Photo: Splash News]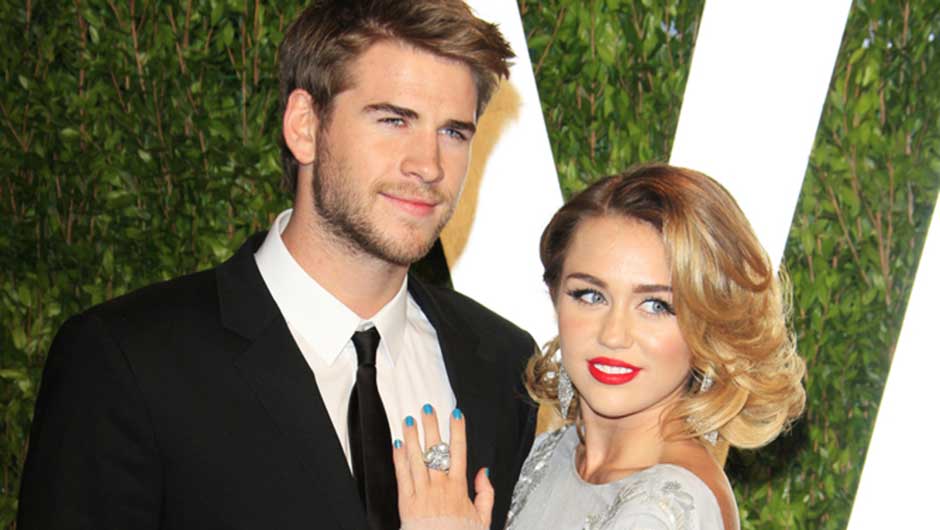 According to multiple sources, Miley Cyrus and Liam Hemsworth are most definitely engaged. After two years apart these two have found their way back to each other and haven't wasted time picking up right where they left off. Cyrus hasn't been shy about posting selfies showing off her engagement ring. The couple has yet to confirm the news themselves.
[Photo: Splash News]
Fuller House star Jodie Sweetin is engaged to her boyfriend Justin Hodak. The couple reportedly broke the news to their close friends and family Thursday night. Congrats!
[Photo: Splash News]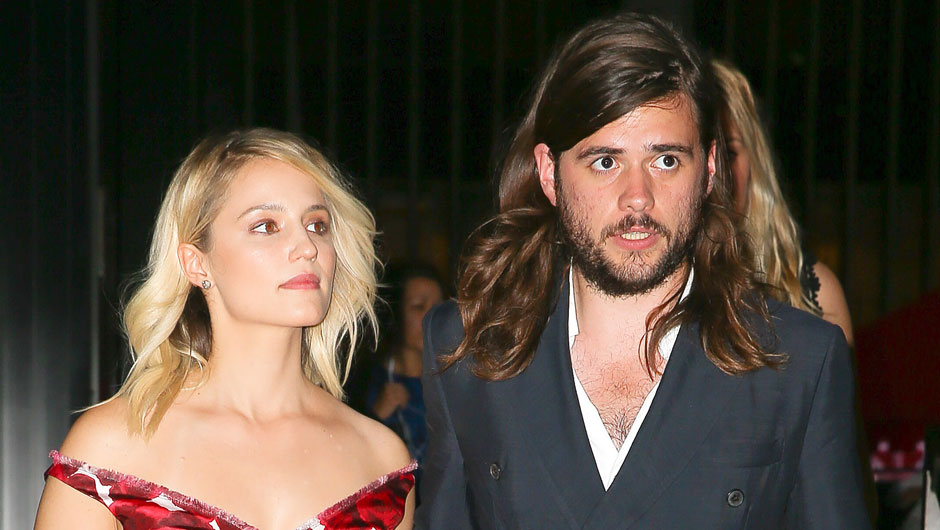 Former Glee star Dianna Agron is engaged to her boyfriend, Winston Marshall, who is part of the popular band Mumford & Sons. A source told Us Weekly the couple got engaged over the holidays. Agron and Marshall have been together since July 2015. Congrats!
[Photo: Splash News]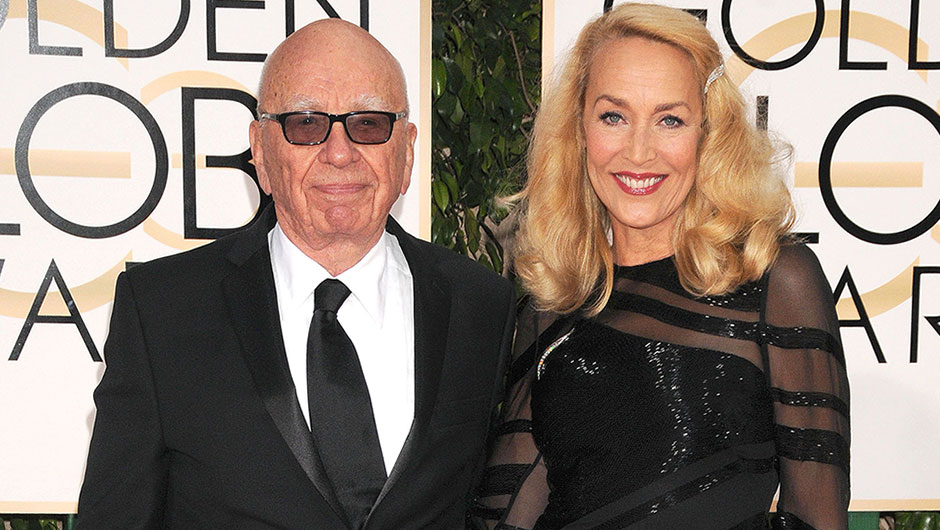 Media mogul Rupert Murdoch and former actress/model Jerry Hall are engaged! They announced their engagement in the births, marriages and deaths section of the Times newspaper, which is owned by Murdoch. The announcement read, "Mr Rupert Murdoch, father of Prudence, Elisabeth, Lachlan, James, Grace and Chloe Murdoch, and Miss Jerry Hall, mother of Elizabeth, James, Georgia and Gabriel Jagger are delighted to announce their engagement." Congrats!
[Photo: Splash News]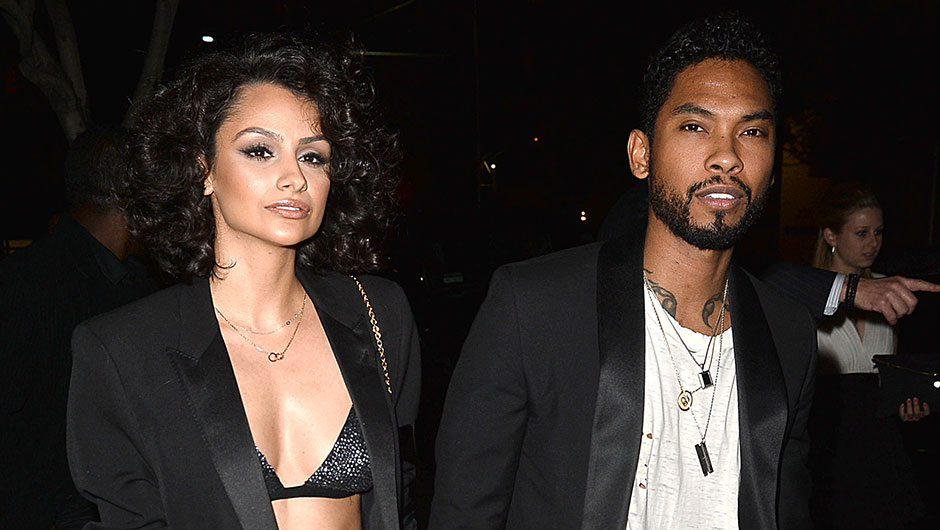 Miguel and his girlfriend of 10 years, Nazanin Mandi, are engaged! The bride-to-be flashed her gorgeous diamond ring on Instagram. Congrats to these two! We bet Miguel has some special music planned for the big day *swoon*.
[Photo: Splash News]
At the 2016 Golden Globes, Rosie Huntington-Whiteley casually debuted her gorgeous engagement ring! The model is engaged to her actor boyfriend of five years, Jason Statham. Very happy for these two beautiful humans.
[Photo: Splash News]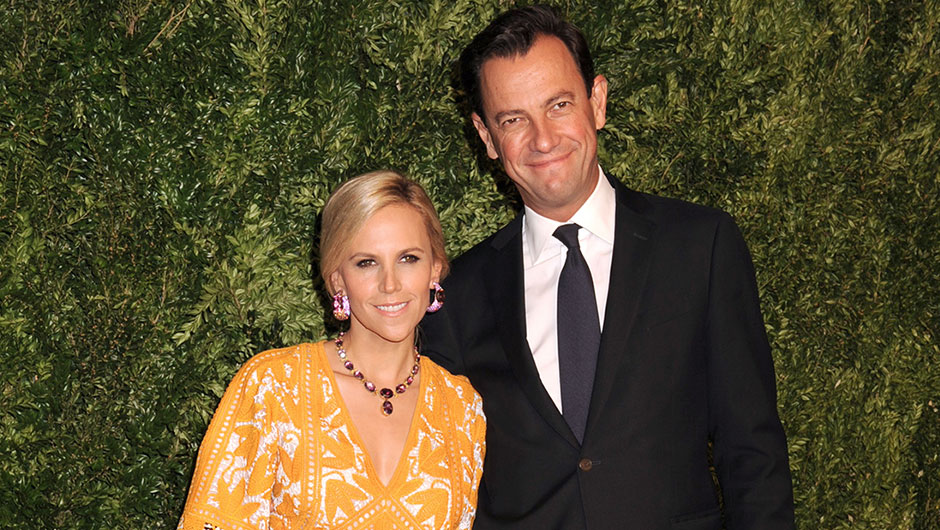 After a year and a half of dating, fashion designer Tory Burch and Pierre-Yves Roussel are engaged. Burch posted a picture to Instagram of the couple arm-in-arm with the caption "We are tying the knot...#blessed #engaged #happynewyear." Roussel is currently the chairman and CEO of LVMH Fashion Group, which owns luxury brands like Louis Vuitton, Givenchy and more. This will be Burch's third marriage. Congrats!
[Photo: Splash News]
Pitch Perfect stars Anna Camp and Skylar Astin got engaged over the weekend! The couple shared the news via Instagram looking extremely happy. Camp captioned the picture "He asked. I said YES!!!!" The aca-awesome couple has been dating since 2013. Congrats!
[Photo: Instagram]
Ryan Phillippe and longtime girlfriend Paulina Slagter are engaged! According to People, Slagter was seen in Miami showing off her new engagement ring. Reports say the couple got engaged over the Christmas holiday period. Congrats!
[Photo: Splash News]
Eva Longoria and boyfriend Jose Antonio Baston got engaged over the weekend! The engagement happened in the desert in Dubai..how romantic?! Longoria shared this picture to Instagram with the caption "Ummmm so this happened....#Engaged #Dubai #Happiness." Her ruby and diamond ring looks stunning! Longoria and Baston have been dating since 2013. Congrats!
[Photo: Instagram]
Dancing with the Stars Maksim Chmerkovskiy and Peta Murgatroyd are engaged, and naturally the proposal was on the dance floor. They performed to 'Sway', and then Chmerkovskiy told her, "I'm in love with you, and I will be in love with you for the rest of my life." She said yes! Then, Chmerkovskiy took to his Instagram the exciting news. Congratulations to the happy couple!
[Photo: Instagram]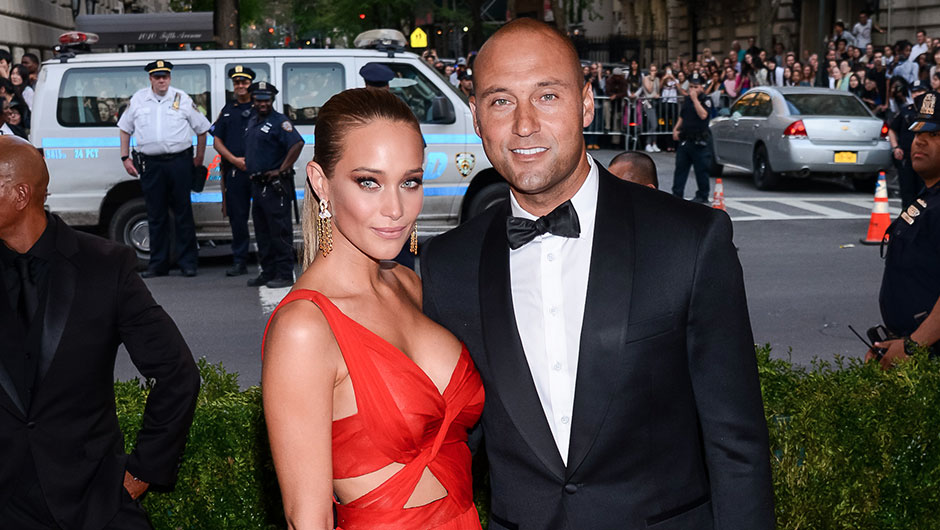 Derek Jeter and model Hannah Davis are engaged according to various online reports! A source told E! News, "They are extremely excited and in love! They can't wait to spend their lives together." Jeter and Davis have been dating since 2012. Congrats to this gorgeous couple!
[Photo: Splash News]
Former Playmate Bridget Marquardt got engaged to her longtime boyfriend (who's a director) Nick Carpenter! She announced the exciting news on Instagram, showing off a spider-shaped diamond ring. Marquardt calls herself the "Queen of Halloween" so it's very fitting. The couple first met at the Playboy Mansion and have been dating since 2008. Congrats!
[Photo: Splash News]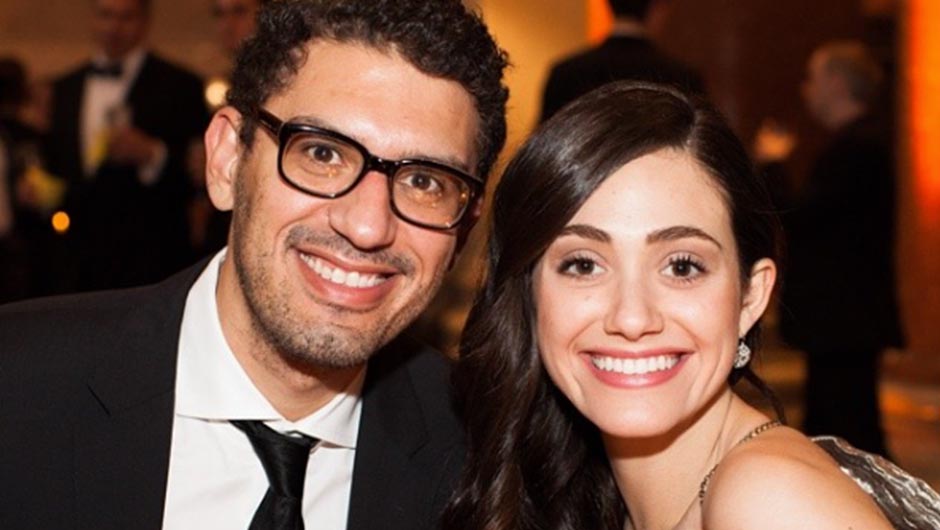 Emmy Rossum became engaged to her boyfriend of two years, writer/director Sam Esmail, over the weekend! Most of us know Emmy for her movie and TV roles, but Sam also has his own success. He's the creator of USA's breakout summer series, Mr. Robot.
[Photo: Instagram]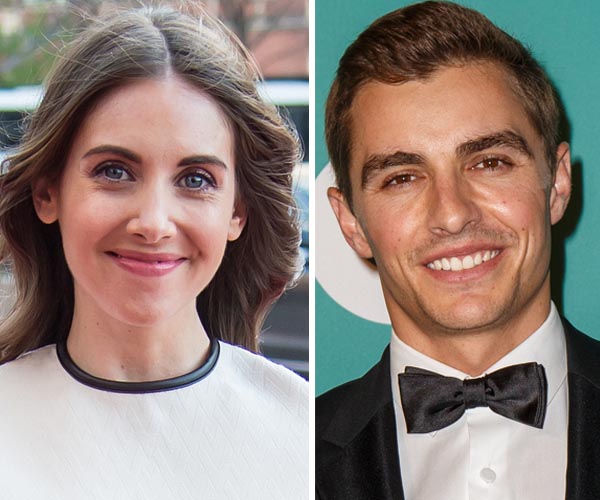 Sorry ladies, Dave Franco is off the market. The actor is engaged to his girlfriend of three years, Alison Brie! What a cute couple.
[Photos: Splash News]
Julianne Hough confirmed her engagement to her hockey player boyfriend Brooks Laich. She posted this adorable picture to Instagram saying, "We are overwhelmed with joy and excitement to share with you our recent engagement! #fiancé #love" Congrats to the happy couple. Now, let's see that ring!
[Photo: Instagram]
Victoria's Secret Angel Candice Swanepoel is engaged to her longtime boyfriend, Hermann Nicoli (also a model, obvs). The two met when she was just 17-years-old and have been dating for ten years! Congrats to these really good-looking lovebirds.
[Photo: Splash News]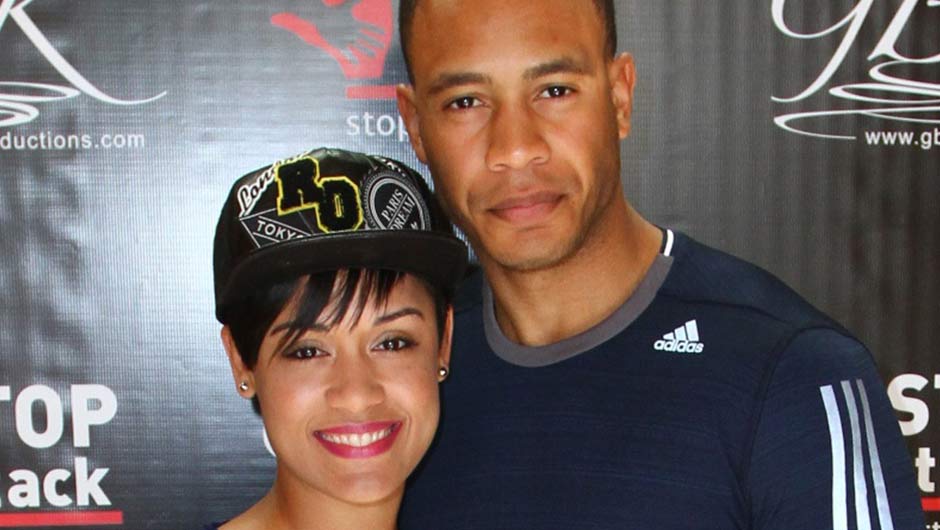 Andre Lyon and Boo Boo Kitty are engaged! Ahem, we mean Trai Byers and Grace Gealey. The Empire stars got engaged over the weekend when Trai threw Grace a surprise birthday party. She was spotted Sunday night wearing a diamond ring. Too cute!
[Photo: Splash News]
Iggy Azalea is engaged to her boyfriend Nick Young! The Los Angeles Lakes player proposed to his rapper girlfriend on his 30th birthday. Her huge rock cost $500,000--fancy! Congrats to the happy couple.

[Photo: Instagram]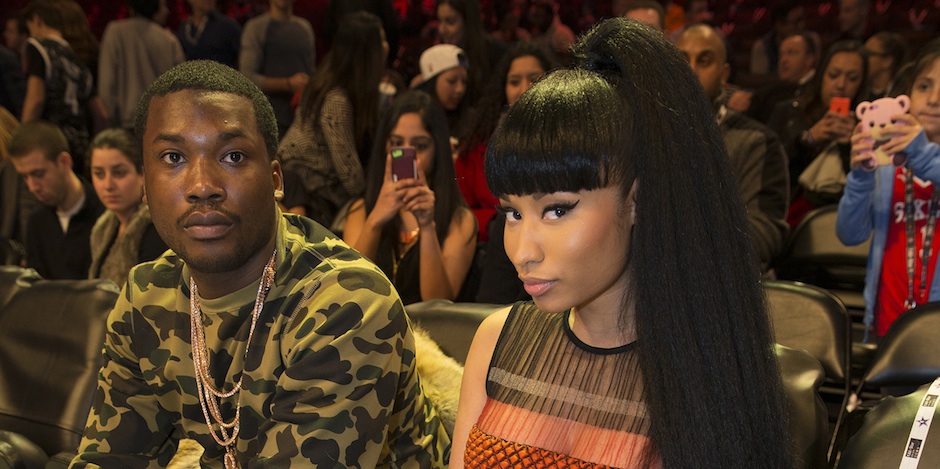 Nicki Minaj cryptically Tweeted earlier today, "I'll post it later" with diamond ring emojis. THEN she shared a photo on Instagram of a heart-shaped ring on that finger. Does this mean she's engaged to rapper Meek Mill?! Watch this space for more info.
In an interview with Vulture, T-Pain let it slip that his friend FKA Twigs is engaged to "ol' Patty." That's Robert Pattinson! Sorry, Twihards...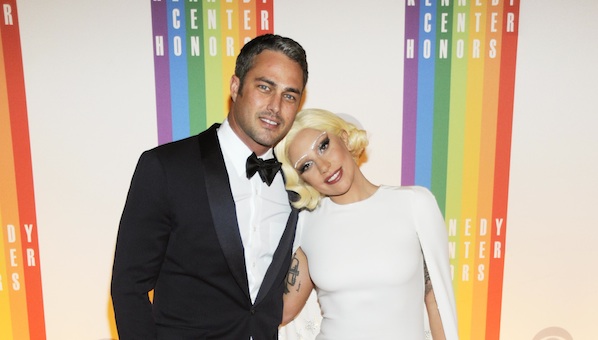 Lady Gaga got engaged to her longtime boyfriend, actor Taylor Kinney, on Valentine's Day 2015.
Cameron Diaz and Benji Madden got engaged in late 2014 after just seven months of dating.
Former co-stars Mila Kunis and Ashton Kutcher got engaged in February 2014.
Ashlee Simpson and Evan Ross, son of Diana Ross, got engaged in early 2014.