New couple alert!
Taylor Swift just came out of hiding (she hadn't been photographed in 3 months!) and has a new boyfriend to show off! This is huge, T. Swift fans! The "Shake It Off" singer is dating British actor and model Joe Alwyn.
Never heard of him? The 26-year-old breakout star has been called the "Hollywood's next big thing," by the Hollywood Reporter, and recently landed parts in Ang Lee's Iraq War film Billy Lynn's Long Halftime Walk and the forthcoming Emma Stone film The Favourite. He was also shot by Mario Testino for Vogue and has been shot with Taylor Swift squad member Gigi Hadid. Taylor likes to keep it in the squad!
Taylor and Joe (#TBT!) are reportedly holing up in North London with a ton of security (hence why you haven't seen her). But let's hope that now that the cat is out of the bag, we'll be seeing and hearing a lot more from this cute new couple soon!
Congrats Taylor!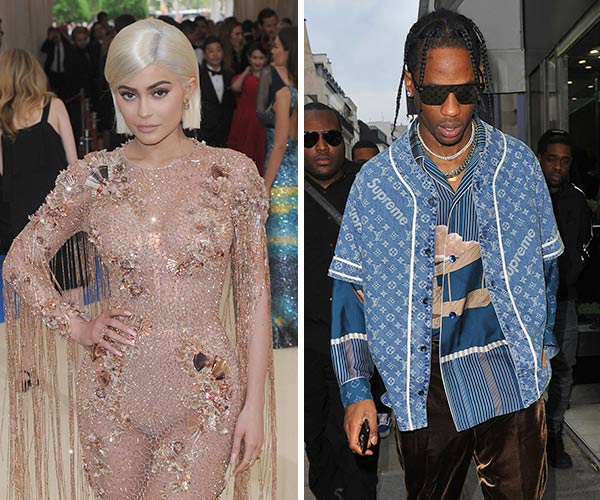 Kylie Jenner and rumored boyfriend Travis Scott just spent the weekend in Miami, and it definitely looked like a romantic getaway. There was plenty of PDA as the pair took a private stroll through the Rolling Loud Festival grounds. The 25-year-old rapper was photographed with his arms wrapped around the reality star's shoulders and they were also seen holding hands while gazing into each other's eyes.

The two first sparked dating rumors at Coachella this year. Since then, they've basically been inseparable, traveling to Houston, Boston and New York City and even ringing in Travis' 25th birthday together at a blowout bash with guests like Kendall Jenner, Bella Hadid, A$AP Rocky and more.

"They are together for now," an insider told E! News. "They are having fun." Another source revealed that the two are dating, saying, "It's real."

OK, we have photographic evidence and confirmation from sources that Kylie and Travis are totally on. Now just make it Instagram official, you two!

[Photos: Splash News]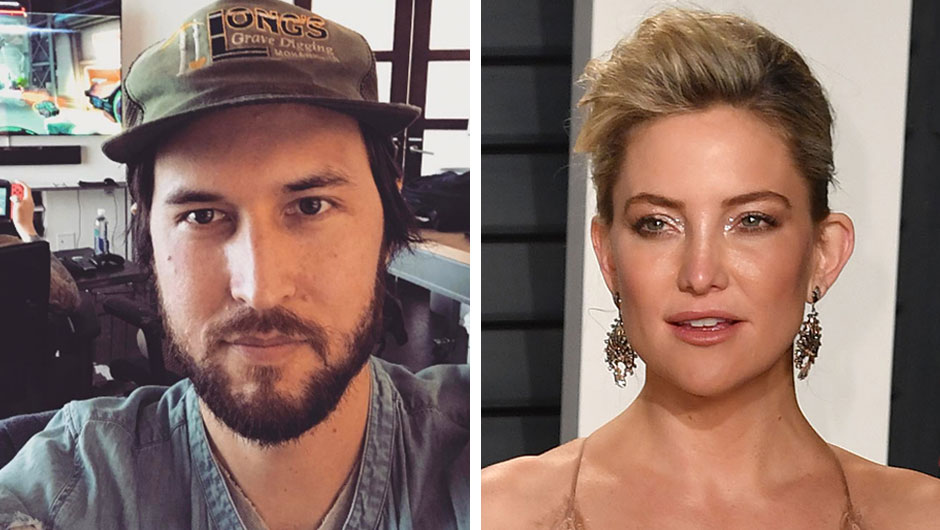 Kate Hudson was spotted making out with musician Danny Fujikawa on Sunday, March 19. An eyewitness told Us Weekly, "Kate grabbed him and wrapped her arms around him. They were kissing and not shy about it at all. She was really flirty." Well then, they must be dating!
So who IS Hudson's new guy? He was a singer-guitarist for the band Chief and founded Lightwave Records in 2013.
While the actress was most recently rumored to be dating Brad Pitt, Fujikawa seems more like her type. She was married to former Black Crowes frontman Chris Robinson until 2007 and shares a son with Muse singer Matthew Bellamy. She clearly has a thing for rockers!
[Photos: Instagram, Splash News]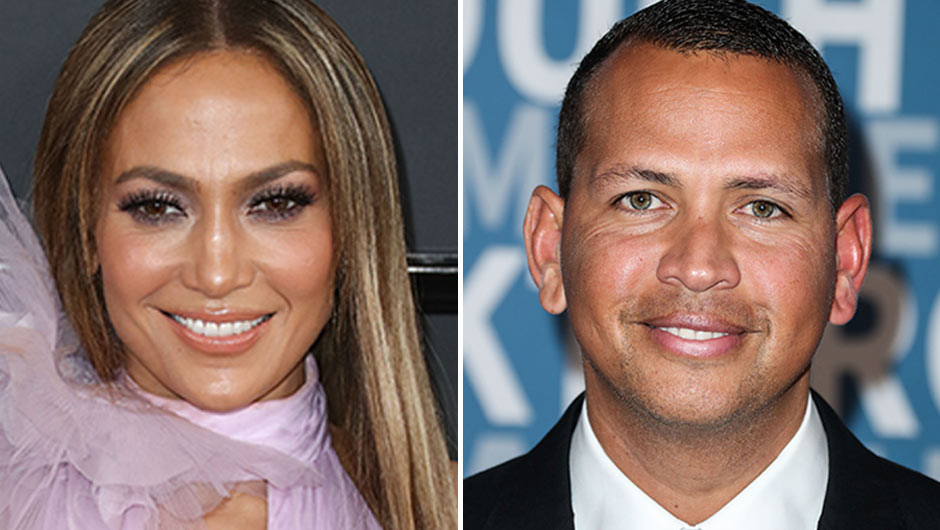 J.Lo + A-Rod = J. Rod?
After splitting from Drake, Jennifer Lopez is now dating former Yankee player Alex Rodriguez! The two have been spending time together recently and were spotted hanging out in Vegas where J.Lo is in residency at Planet Hollywood.
Lopez liked one of A-Rod's Instagram posts on Wednesday, March 8 which got people thinking that there might be a romance between the two.
While their reps both had no comment, we can totally see these two together. Rodriguez is no stranger to dating in Hollywood as he's been linked to Kate Hudson, Cameron Diaz and Madonna.
[Photos: Splash News]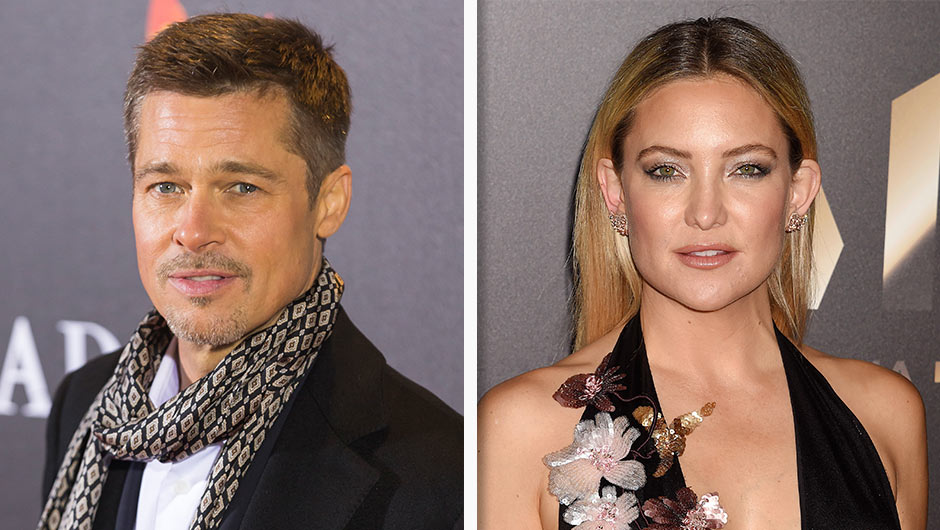 Rumors that Brad Pitt and Kate Hudson are dating have been making the rounds since December 2016. While there's no hard evidence of the coupling, we'd like to imagine what it would be like if the two gorgeous Hollywood singletons were together.
Hudson's brother, Oliver, might have finally put these rumors to rest with a funny Instagram post calling out his new sort of brother-in-law. "Yeah and it's been hell!! He's messy as shit! He drinks out of the fucking carton and leaves the door open when he's taking a dump!! And this is when he's at MY house!!! He's already calling me brother and has driven a wedge between myself and my real brother Wyatt who now won't speak to me.. he insists my kids call him uncle B and lost my youngest at the Santa Monica pier for 2 days.. thank god for amber alert..," he wrote with an accompanying photo of Star magazine featuring Kate and Brad on the cover.
He continued the joke by bringing his mom Goldie Hawn into the "drama." "my mom's overtly flirting with him! Shes wearing these little nighties around the house now?! But ALL DAY!! Like at 3pm! And Pa just keeps saying 'All right!! It's Brad Pitt!!'" Can't argue with that, actually.
What do you think of Kate Hudson and Brad Pitt dating? Let us know in the comments!
[Photos: Splash News]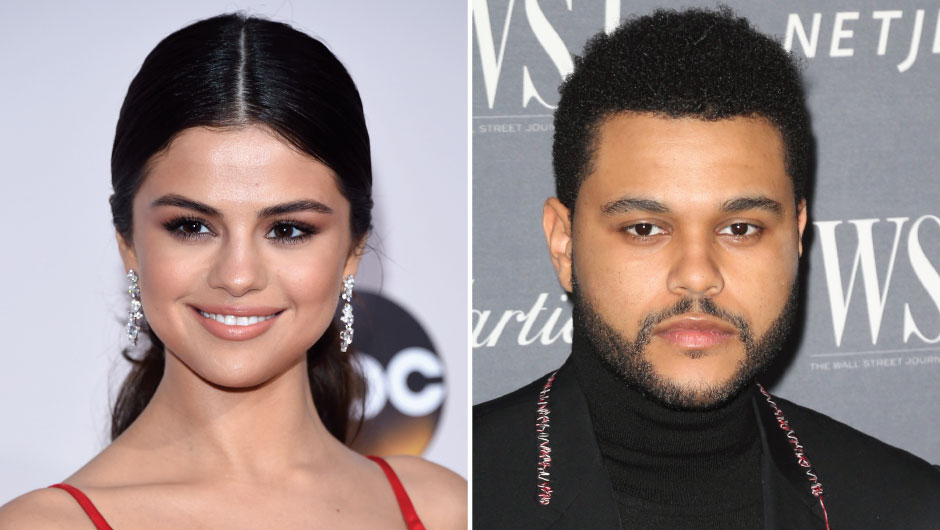 Whoa, did not see this couple coming!
Selena Gomez and The Weeknd were spotted kissing and flaunting major PDA after having dinner together last night. While it's unclear when these two started hooking up or if they are even a couple, these photos prove there's something going on between the two.
Now, to blow your mind even more, The Weeknd sings about Gomez on his new album in the song "Party Monster." The lyrics are "Like Selena, ass shaped like Selena." Does this mean they have a history? But what about The Weeknd's girlfriend of over a year, Bella Hadid? Did those looks the two exchanged post-breakup on the Victoria's Secret Fashion Show runway mean nothing??
Also need to know what Bieber is thinking. SO MANY QUESTIONS, YOU GUYS.
[Photos: Splash News]
New year, new love for Britney Spears? The pop star shared this photo to Instagram on Sunday January 1, of her cozying up to rumored boyfriend, Sam Asghari. It looks like the two were having an intimate date on New Year's Day! And they say the way you spend New Years is how the rest of your year will go, so...
Spears and the Persian model met when he played her love interest in the "Slumber Party" music video. They were also spotted out to dinner in November and sparked romance rumors ever since.
[Photo: Instagram]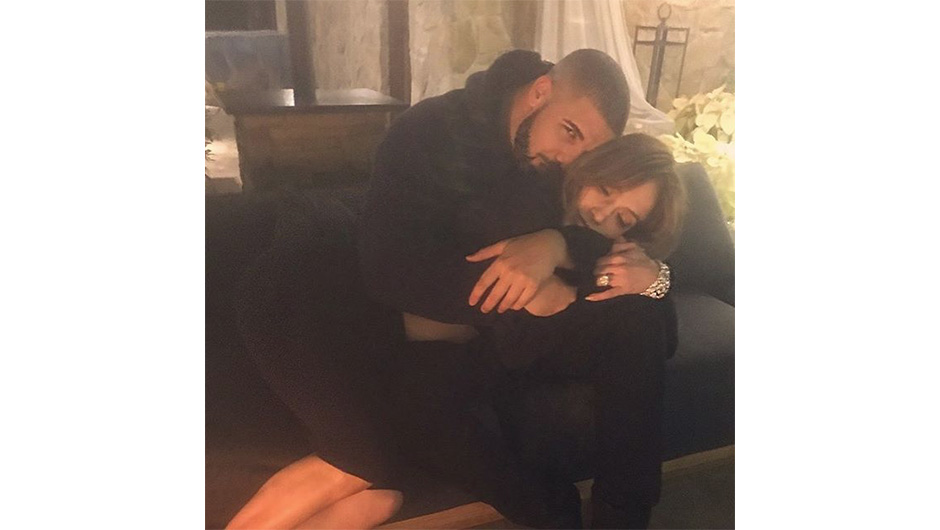 UPDATE: Dra-Lo is officially ON (or this is the best trolling ever).The proof is in this video of Drake and J.Lo dancing and making out last night at some prom-themed party (they won King and Queen, of course). They even took a cute photo booth pic that is basically their cuddling Instagram part 2. So it must be ~*real*~.
Well, it looks like Drake and Jennifer Lopez are Instagram official! Not really sure what they officially are, but it is something. They both shared this supes cute snap of themselves cuddling on a couch, which means they're basically dating (right???).
A source tells E! News, "They are seeing each other" but are "not exclusive." However, Drake "is really into her," (I mean, duh, she is J.Lo) and the two "have great chemistry."
Also, Rihanna reportedly unfollowed J.Lo on Insta (we really can learn so much from the 'gram, huh?). All signs point to JL-izzy being ON!
[Photo: Instagram]
PEOPLE is reporting that Kristen Stewart and Victoria's Secret model Stella Maxwell are dating. A source "in their circle" confirms the romance to the mag saying, "They are having fun." The pair recently spent time together in Savannah, Georgia, where Stewart is filming a new movie.
"She was with Kristen on the set most days and seemed to have fun," a second source reveals, adding, "Kristen also seemed very happy with Stella around." Guess we'll see where this couple goes!
[Photo: Splash News]
Looks like Kourtney Kardashian and Scott Disick actually aren't back together. According to a new report from Us Weekly, the reality star has been hooking up with 23-year-old model Younes Bendjima!
The pair were spotted leaving the SLS hotel in Beverly Hills on Friday, December 16. "Kourtney contacted him on Friday afternoon and asked him if he wanted to meet up," an source revealed to the mag.
Bendjima is friends with people in the Kardashians' inner circle, like Jaden Smith. He also previously dated supermodel Jourdan Dunn.
UPDATE: The rumors are true! Kensington Palace confirmed that Prince Harry is dating American actress Meghan Markle. The Prince's communication team released a statement condemning the media's treatment of Markle since news broke of the relationship.
"The past week has seen a line crossed," the letter reads. "[Prince Harry's] girlfriend, Meghan Markle, has been subject to a wave of abuse and harassment. Some of this has been very public—the smear on the front page of a national newspaper; the racial undertones of comment pieces; and the outright sexism and racism of social media trolls and web article comments." Read the entire letter here.
PEOPLE and Us Weekly are both reporting that Prince Harry might be dating Suits star Meghan Markle. Random much?
Apparently, the two met in Toronto, where the USA series films, when Prince Harry was there in May to promote the 2017 Invictus Games.
She began following his social media accounts at the end of June and posted her own photos to Instagram of her trips to London and Europe this summer. Now they are wearing matching bracelets! They both also do extensive humanitarian work, so they have that in common.
"He's happier than he's been for many years," a source told the British newspapers the Sunday Express and Daily Star. "They are taking each week as it comes and just enjoying each other's company but it's fair to say that they love seeing each other and there's a definite chemistry between them." Guess we'll see where this romance goes!
[Photos: Splash News]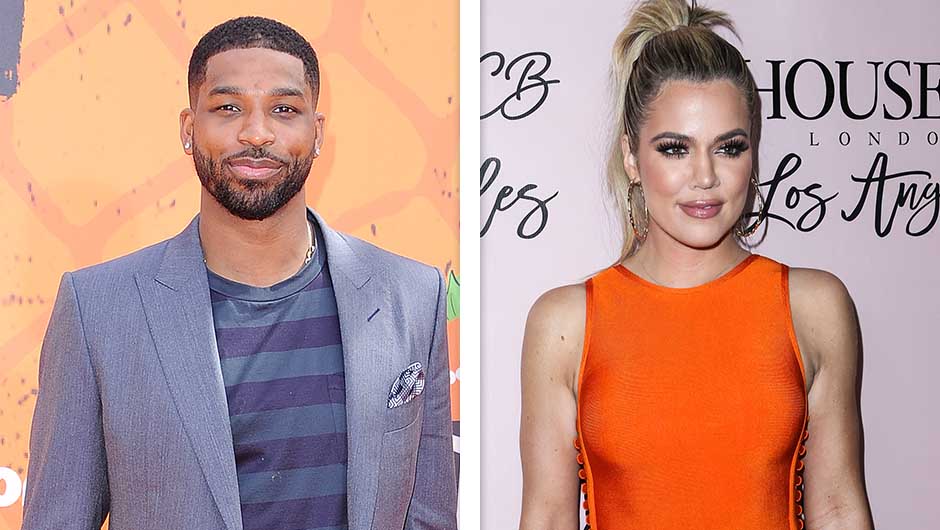 Khloe Kardashian has a new man in her life: Cleveland Cavaliers center Tristan Thomspon! The pair just got back from a romantic trip to Cabo and were even spotted making out at a Drake concert this week. Sounds like things between the two are heating up!
An insider confirms to Us Weekly that they "are seeing each other." However, the reality star isn't ready to DTR just yet. "She's really into him," says a friend. "She's trying to let go and have fun." You do you, Khlo!
[Photos: Splash News]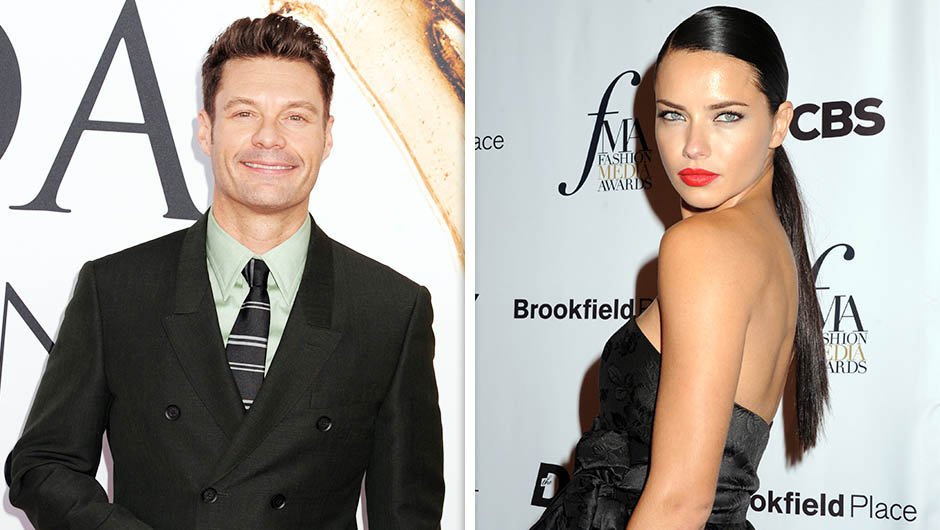 In today's random Hollywood couple news: former American Idol host Ryan Seacrest and Victoria's Secret Angel Adriana Lima are dating. At least according to E!. Don't get me wrong, Ryan seems like a stand up guy, and Adriana is beautiful, I just never pictured the two together in a million years.
Apparently, they "connected" in Rio at the 2016 Summer Olympics (as you can see here, here and here) and were just recently spotted on a romantic dinner date in NYC. Good luck you two crazy kids!
[Photos: Splash News]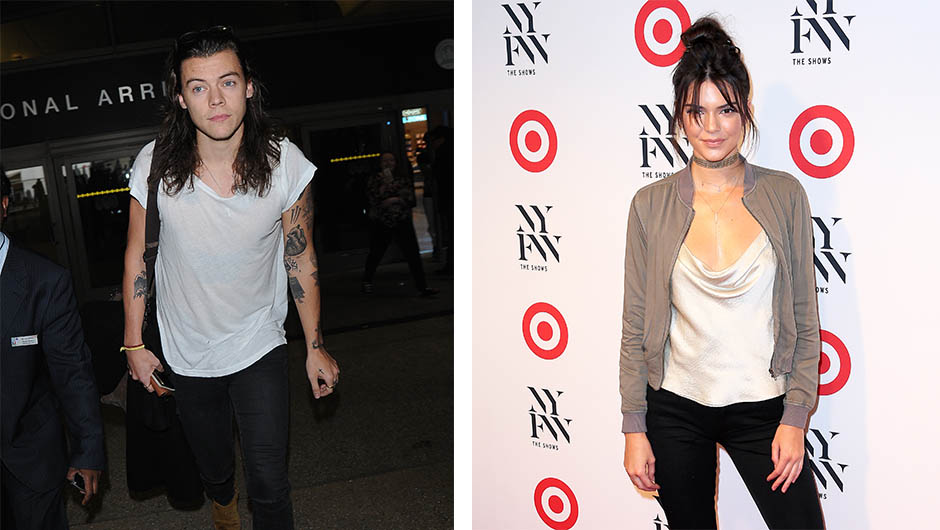 ASAP Who? Kendall Jenner and Harry Styles are totally back on! The on-and-off couple spent Labor Day weekend together and went for a romantic meal at L.A. hot spot Ysabel. The pair "are trying to spend time together again," a source tells PEOPLE. "They're rekindling their old romance and Kendall's so excited and happy about it," says the source. "She's always cared about Harry." Ooh, Hendall back in action!
[Photos: Splash News]
UPDATE: After being #realtionshipgoal AF at the 2016 MTV VMAs, Drake and Rihanna are taking their romance public. "They are fully dating," a source tells ET. "No one really knows how long they have been 'official' -- they just decided to let it become a thing instead of hiding it from everyone. They're happy." 'BOUT TIME. #AubRih4Eva
When PEOPLE reports a romance, you know *iT's ReAl*. A source exclusively tells the magazine that Drake and Rihanna have been "secretly dating for months." The pair were rumored to have dated around 2011 and now it looks like things are heating up again!
Ever since they dropped "Work," the couple rumors have been flying. First, there was the steamy video for their hit song (see part 2), then Drizzy showed up to one of RiRi's concerts and told the crowd, "Make some noise for the greatest woman I've ever known in my life," referring to the bad gal, obvs.
"They have been keeping it a secret because this time around, they want to do it right and keep their relationship private," the PEOPLE source says of the couple. These two are definitely meant to be! It's no wonder all their collabs become hits.
[Photo: Splash News]
UPDATE: Kendall Jenner and A$AP Rocky have officially DTRed (defined the relationship). A source tells Us Weekly that the couple is "full-on dating." So there you have it, Kenny is off the market!
Us Weekly is reporting that Kendall Jenner has a new man in her life! The supermodel has been spending a ton of time with rapper A$AP Rocky. "It's a fling," a source tells the mag.
The pair first sparked romance rumors during Men's Fashion Week in Paris in June. They were spotted walking around the city and going out for a dinner date. They also hung out in Beverly Hills and most recently Kendall attended the rapper's set at NYC's Panorama festival.
The romance seems pretty casual as a source close to A$AP says, "He thinks Kendall is hot as hell. He's just having fun." Let's see where this goes!
[Photos: Christopher Peterson/Splash News, Splash News]
Kate Hudson is dating super-famous DJ/producer, Diplo! In case you don't know, he's the guy behind many, many hits like, "Where R U Now" and "Lean On." He's also worked with the likes of Beyonce, Bruno Mars, Britney Spears and Justin Bieber so yeah, he's kind of a BFD. Anyways, a source confirms to Us Weekly that "they are dating," meaning Kate and Diplo. The two left this year's Met Gala together so that's probably when their hook up started. They most recently were together in Ibiza this month.
[Photo: Ryan Turgeon/ Splash News ]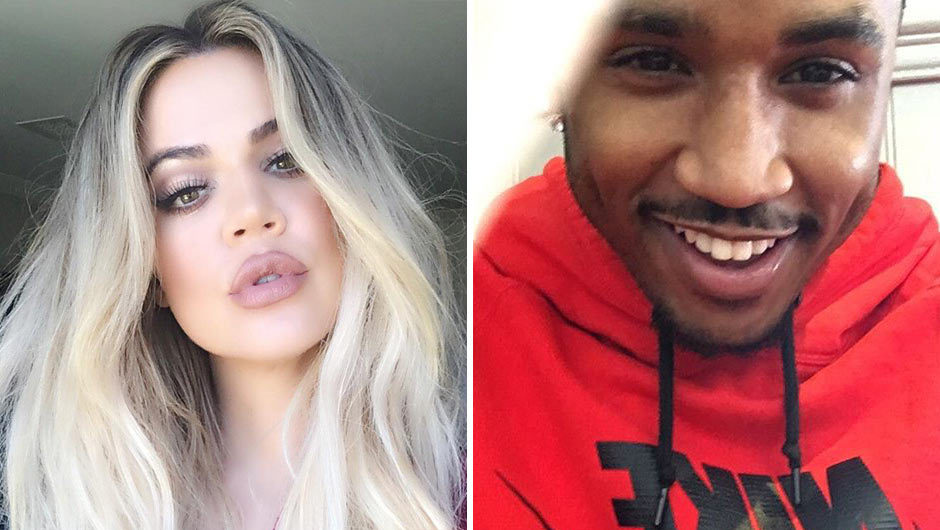 It's official! Us Weekly confirmed that Khloe Kardashian is dating R&B singer Trey Songz. A Kardashian source told the mag, "They are dating" and "It's very new, but she's having fun."
While the reality star was rumoured to be dating Odell Beckham Jr. just a month ago, this seems way more legit. The pair, who are longtime friends, left Khloe's 32nd birthday bash together and also hit up Vegas last month. Let's see what happens!
[Photos: Instagram, Instagram]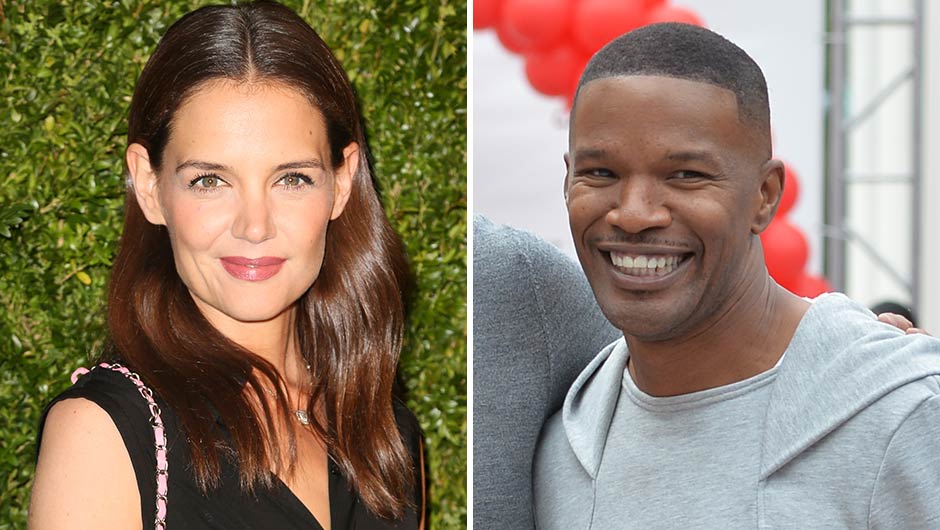 Katie Holmes and Jamie Foxx... dating?! Yupp, it's confirmed that the two actors are seeing each other, and are very happy together (awwww)!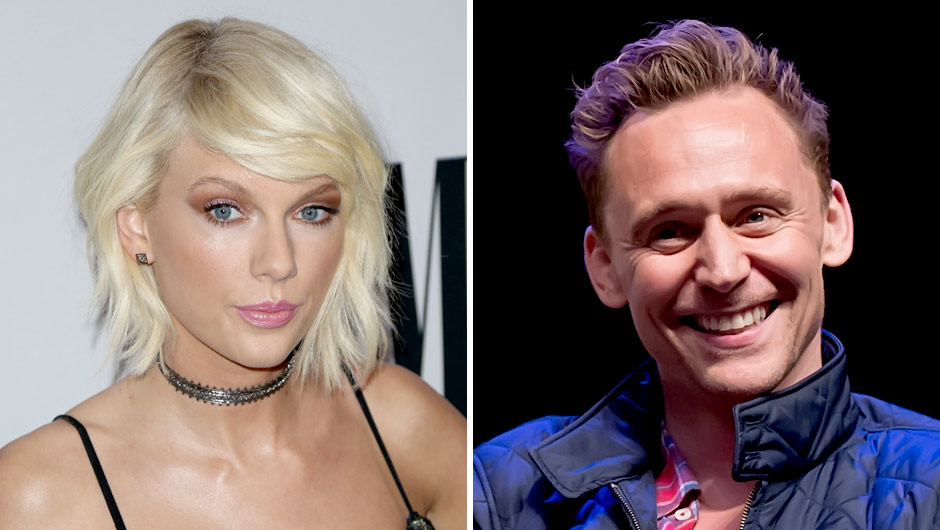 ALERT THE SWIFTIES. Taylor Swift was spotted making out with actor Tom Hiddleston just two weeks after her devastating breakup with Calvin Harris! Yep, there's photographic proof that Hiddleswift (?!?!) is *totally* on.
It's not totally surprising since the two had an epic dance off at the Met Gala just last month, but at the time, Taylor was still very much together with Calvin. Hmm... we'll be watching this story as it develops!


[Photos: Splash News]
Prince Harry has reportedly been going after singer Ellie Goulding! The pair were seen together in June at the Audi Polo Challenge! And this isn't the first time they've met - Ellie performed at big bro Prince William's wedding to Kate Middelton, and at Harry's birthday party last September!
Drake and Hailey Baldwin?! Rumors flew that the 29-year-old rapper and 19-year-old celeb were dating after some sightings of them out together. But those rumors were shot down, saying that the two are just really good friends! #goals
Khloe Kardashian has picked up another athlete: Odell Beckham Jr! This wide reciever for the New York Giants has got a lot in store with this fam!
Kylie Jenner and PartyNextDoor were reportedly "all over each other" at Drake's Memorial Day party in May! A source reported that the couple was 'kissing and making out' all night! Ooh la la...
Lindsay Lohan's love life is back on our radar! Our fave Mean Girl is dating Russian businessman Egor Tarabasov. We're hoping the best for the two!
Katy Perry and Orlando Bloom... HOT! The couple has been seen together a lot ever since they hit it off at the Golden Globes in January! They've been traveling together, and Bloom went to support Katy at a Hillary Clinton fundraiser in NYC!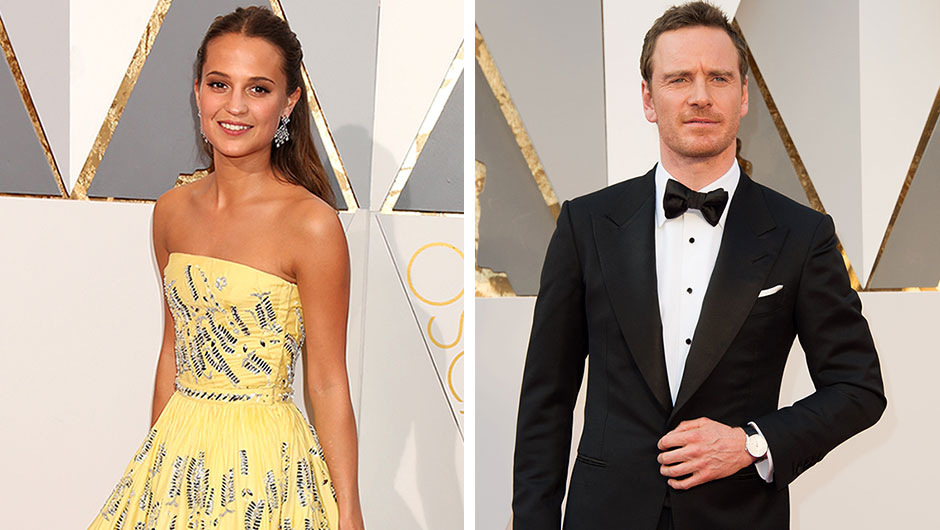 These two are STUNNING together. Alicia Vikander is dating Michael Fassbender, both talented actors in Hollywood. After her big break in The Danish Girl, the couple definitely have gotten a lot more buzz!
DJ Pauly D *fist pump* and Aubrey O'Day are dating! The couple have reportedly been open about seeing where it goes, and so are we! They met while filming a new E! show, Famously Single, and have been officially dating ever since. We hope it's going well for them!