If you're looking for quick, easy, and healthy dinner ideas — that aren't completely boring — to aid you on your weight loss journey, you should try one of these fat-burning crockpot recipes.
Crockpots are perfect for busy people who don't have time to whip together a meal at the end of a workday but still want to eat well and stay on track for their diet. By choosing to prepare recipes made with foods that promote anti-inflammation and weight loss, you can feel good about your dinner every night.
As we head into fall, break out that crockpot and try one of these delicious fat-burning recipes.
Easy Fat-Burning Crockpot Recipes To Make This Week
Shutterstock
1) Slow Cooker Indian Curry Chicken
Curry has the ingredient turmeric which is amazing for inflammation. It aids in digestion and speeding up your metabolism.
Shutterstock
This soup is made with great ingredients like turmeric, which is great for weight loss, and lemon, which decreases the level of acids in your body that cause inflammation.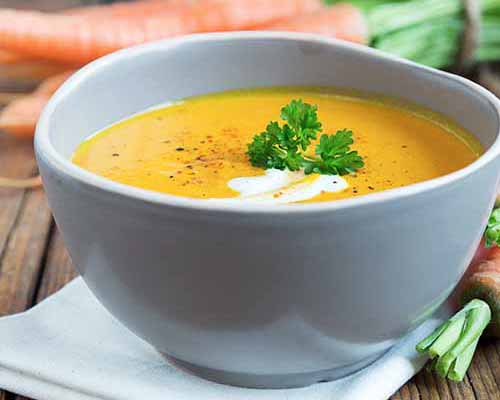 Shutterstock
3) Slow Cooker Butternut Squash Soup
This easy recipe is made from only four ingredients--the main one being butternut squash. It is rich in protein, minerals, and nutrients.
Shutterstock
4) Slow Cooker White Bean & Ham Soup
Protein-rich ham and white beans are great for fat burning. This soup also has other great veggies like carrots, celery, and other fresh herbs.
Shutterstock
5) Slow Cooker Broccoli, Ginger & Turmeric Soup
The ultimate super healthy soup is full of fat-burning foods: broccoli, ginger, turmeric, ginger, and leeks.