When you're trying to lose weight, it's important to keep in mind that your diet is really what determines your success. You know what they say: you can't out exercise a bad diet!
"As a rule of thumb, weight loss is generally 75 percent diet and 25 percent exercise," says Shawn M. Talbott, PhD, nutritional biochemist.
Shutterstock
There's nothing more frustrating than not being able to lose those last few pounds of stubborn weight gain after following a diet for months. You've come this far, the last thing you want to do is give up.
With that in mind, it really is true that you can eat your way to a flat stomach with the right, fat-burning foods, of course. Fueling your body with healthy ingredients will help you feel good and shed those stubborn last few pounds.
Shutterstock
Whether you're still trying to lose a few pounds or just want to maintain a healthy weight, eggs are always a good food choice. This fat-burning food is nutrient-dense and low in calories and fat, making it great for breakfast.
"Start the day with protein as part of your breakfast. Eggs or Greek yogurt are great options. When you jumpstart the day with a protein-packed meal, you're more likely to stay on track for your other meals," recommends Kacie Barnes, MCN, RD.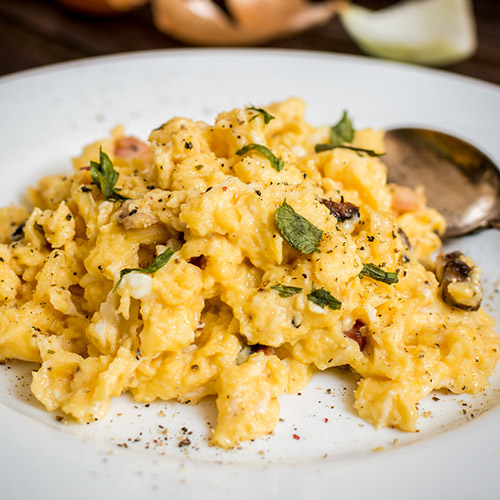 Shutterstock
Not only do eggs boost the fat-burning process in your body, but they also keep you feeling full longer and can reduce hunger. But eggs don't have to limited to breakfast. You can incorporate them into other meal throughout your day for a protein boost.
Try hard boiling eggs to eat as a snack or to include in salads, or make breakfast for dinner one night.