Some teas do more than just make you feel worlds better when you have a cold or sinus infection — they can actually boost your metabolism and your body's ability to shed weight.
You're probably already familiar with the superpowers of popular anti-inflammatory teas like green and black tea. But if you're ready to try something new, and still want the benefits of a tea that will keep you on track to meet your weight loss goals, this is the one fat-burning tea you should have every morning to speed up your metabolism and burn calories.
Shutterstock
Cinnamon Tea

It provides a spicy kick and a slightly woodsy flavor, but the benefits of drinking cinnamon taste go way deeper than that.

Cinnamon teas that are made with cinnamon sticks or cinnamon tea bags are savory, delicious, and full of health benefits.
Shutterstock
One of the biggest reasons you should be drinking cinnamon tea is because cinnamon has been shown to lower your blood sugar levels and decrease inflammation in the body. Chronic inflammation is associated with diseases like cardiovascular disease and diabetes, as well as obesity and stored fat around the midsection.
Shutterstock
Cinnamon tea is also rich in antioxidants that keep your cells healthy.

According to Cup and Leaf: "Cinnamon bark contains catechins and procyanidins that boast antioxidant activity. These antioxidants protect the body from oxidative stress caused by free radicals. Free radicals have been linked to chronic disease such as heart disease and cancer as well as premature aging. Cinnamon bark also contains polyphenols and flavonoids that have free radical-scavenging properties."
Shutterstock
Support your weight loss goals, boost your immune system, and prevent colds and viruses by making a cup of cinnamon tea every morning. Be careful not to overdo it, though: too much cinnamon tea can cause throat irritation and cold sores.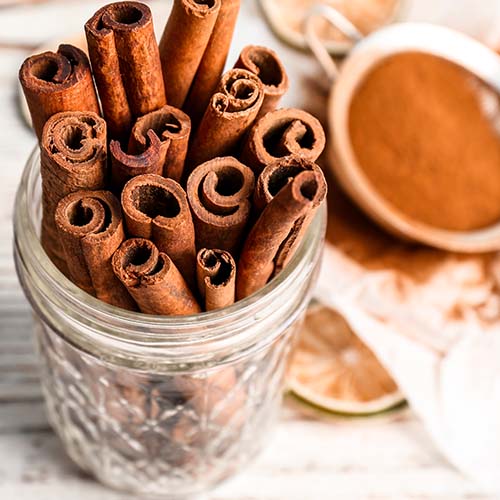 Shutterstock
This cinnamon tea recipe is absolutely simple to make and requires just three ingredients:

1 Cinnamon stick or 1 teaspoon ground cinnamon
8 ounces boiling water
Optional: sweetener or milk