International Women's Day is all about celebrating and supporting women for all the amazing things they do. In 2018, we're seeing a spike in female-run companies and female-led projects across a variety of industries now that women are empowered to share their voices and create the changes they want to see in the world.
We take beauty very seriously at SheFinds and wanted to take this opportunity to shed light on all the powerful, badass females that are killing it in the beauty industry right now. They're the ones that are responsible for providing us with the cosmetic and skincare products that shape our lives. Their innovative creations give us the confidence to put ourselves out there, while also delivering us with the nourishing vitamins and minerals that our hair, skin and nails need to stay healthy and strong.
Here are some of our favorite female-run beauty brands that you should be supporting on International Women's Day this year:
OUAI Haircare
Celebrity hairstylist Jen Atkin created OUAI Haircare to help women achieve effortlessly chic hair instantly. Each product is formulated with nourishing ingredients and helps restore the hair's shine and strength. They're also super easy to use and versatile!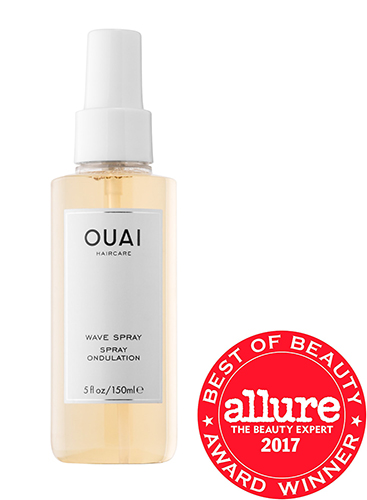 OUAI Wave Spray ($26)
OUAI's bestselling product is their Wave Spray, which is a weightless texture hair mist that's infused with rice protein to add hold for effortlessly chic, undone hair.

Honest Beauty
Honest Beauty was founded by actress Jessica Alba with the intent to create beauty and skincare products that were safe and effective. "Every product has been years in the making and reflects the passion, expertise and standards of The Honest Company. With the advice and insights of top makeup artists, cosmetic scientists and beauty industry professionals worldwide, we've developed a collection that's as effective as it is safe," the website states.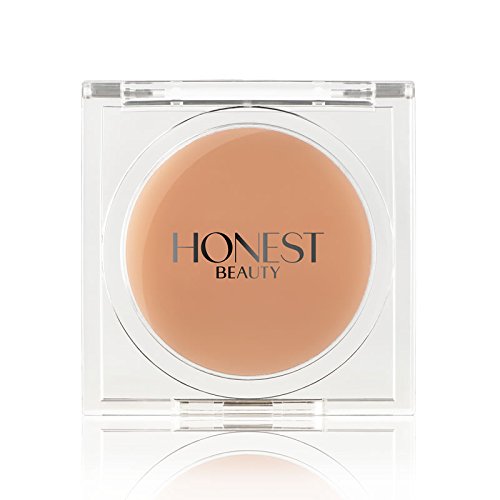 Honest Beauty Magic Balm ($16.81)
Everyone loves the brand's Magic Balm that hydrates, soothes and softens the lips, all thanks to its organic fruit and natural botanical oil formula.
Glossier
Glossier has been generating a lot of buzz lately for its new products like Solution, a chemical exfoliator, and Lidstar, a collection of liquid, glittery eyeshadows. But, creating industry-leading products has always been founder Emily Weiss' intent from the get-go. "Glossier was founded on the fact that beauty isn't made in a boardroom—it happens when the individual is celebrated. Personal choice is the most important decision a brand can never make," the brand's website states.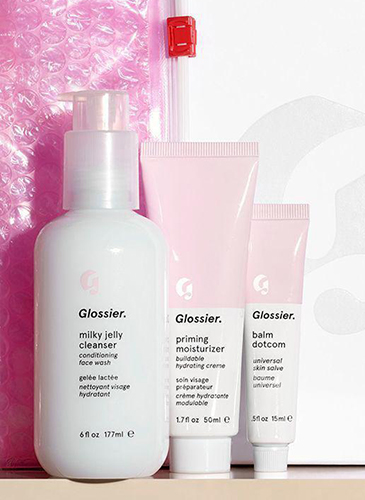 Glossier Phase 1 Set ($40)
There are so many amazing products at Glossier, but it's best to start out with their Phase 1 Set, which comes equipped with the brand's daily skincare essentials: The Milky Jelly Cleanser, The Priming Moisturizer and The Balm Dotcom gloss.
The Lip Bar
Looking for a new bold lip color to add to your makeup bag? Well, The Lip Bar, founded by Melissa Butler, has got you covered! The brand produces high-pigmented lipsticks and glosses that will help you make a statement, while also upholding its mission of showcasing universal beauty and celebrating diversity and inclusivity in the beauty industry.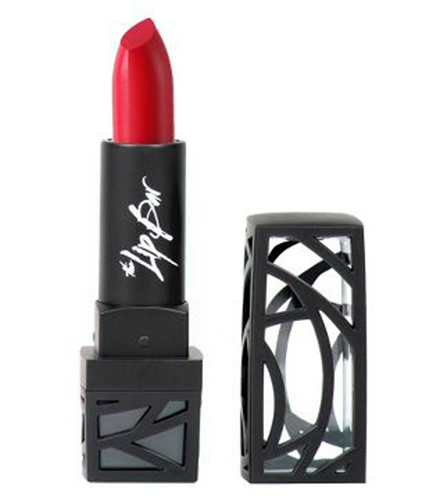 The Lip Bar Lipstick ($13)
Oh, and did we mention that you can get these stunning lipsticks at Target now? We're loving their classic lipstick, which is formulated with shea butter, avocado oil and vitamin E, and delivers a creamy shine every time!
Wonder Curl
Scarlett Rocourt founded Wonder Curl to create the perfect hair gel and save everyone the frustration of experimenting with dozens of different products to tame naturally thick and frizzy hair--and she did it!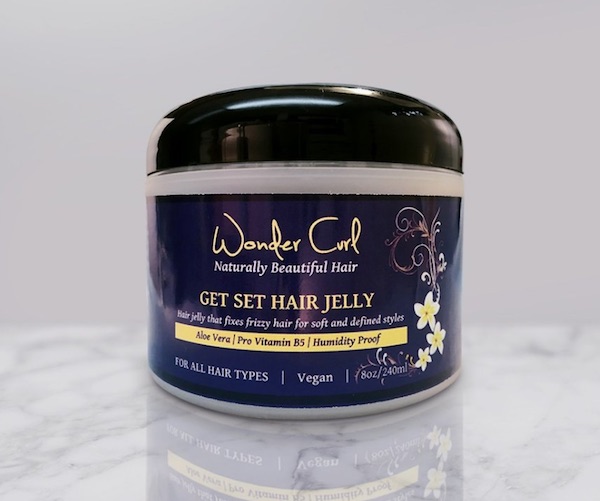 Wonder Curl Get Set Hair Jelly ($15)
This Jelly defines your curls and protects from humidity with its pro-vitamin B5 and organic aloe vera formula that strengthens, moisturizes, and revitalizes hair.
Soko Glam
K-Beauty brand Soko Glam strives to educate men and women on the importance of skincare from the Korean skincare perspective. "My hope is that learning about beauty from a Korean perspective will change the way you think about your skin and how you treat it," co-founder Cho says. "Koreans have a skin-first philosophy—they believe that skin care should be enjoyable and that it's an investment in their overall well-being...For me, empowering women with the knowledge they need to have confidence in their skin, will always be the most rewarding part about starting Soko Glam."
NeoGen Bio-Peel Gauze Peeling Wine ($21.50)
Soko Glam offers skincare enthusiasts thousands of products from different K-Beauty brands, but everyone seems to be loving these Bio-Peel Gauze Peeling Pads from NeoGen. This is the perfect exfoliator whether you prefer chemical or manual exfoliation. It's gentle and sloughs away dead skin cells and impurities to reveal a glowing complexion.
DedCool
Carina Chaz founded DedCool to "disrupt the fragrance world with a naturally chic edge" with perfumes that are unisex, vegan and non-toxic.
DedCool Fragrance 02 Eau de Parfum ($69)
DedCool's Fragrance Number 2 contains three layers of rich, natural scents. Top: Juniper, Middle: Green floral, sheer woods, patchouli, Bottom: leather, sandalwood, musk.
Looking for other badass women to celebrate and support today? Check out the empowering women that everyone should be following on Instagram right now at SheFinds.com!
[Photos: Splash, @scarlettrocourt, @theouai, @honest_beauty, @ carinachaz , @dedcool, @emilywweiss, @glossier, @wondercurl, @thelipbar, @melissarbutler, @charlottejcho, @sokoglam]
SheFinds receives commissions for purchases made through the links in this post.