There are plenty of wedding trends that come and go as the year progresses, but it looks like taking first-look photos will always be in style.
This classic photo happens before the ceremony and captures the pureness and genuineness of the moment when the groom sees the bride for the first time, allowing that moment to be a more private event for the couple of the hour. Plus, it helps bury the old school superstition that the groom can't see the bride before she walks down the aisle.
Not only does it make for a beautiful photo that we're sure you're going to share with your family and friends for generations, but it also helps the bride and groom spend time with their guests and enjoy the cocktail hour instead of having to take tons of photos after the vows.
If you're looking for ideas on the perfect first look photo, here are five ideas you definitely won't great doing:
1. Tap on the Shoulder
A really cute shot is to have the bride tap her groom on the shoulder to let him know she's there, says Alicia Yarrish of Alicia Yarrish Photography.
2. Holding Hands
The bride and groom are looking away from one another but reaching out to still hold hands. This also looks great when the couple is separated by an open door or even a wall, and they're reaching around to hold one another's hands.
3. Groom Waiting at a Distance

"I let the bride know to walk halfway to him and call his name," says Yarrish. "Being further away gives them a chance to have photographs of them walking close together and embracing naturally as well as unobstructed photographs of each of their individual reactions to one another."
4. Holding Balloons

Pick up some colorful balloons--or cute umbrellas if that works easier--and hide your faces behind them until you're ready for the big reveal!
5. Groom's Reaction

No matter what shot you choose, the photographer must capture the groom's reaction when he sees his beautiful bride for the first time.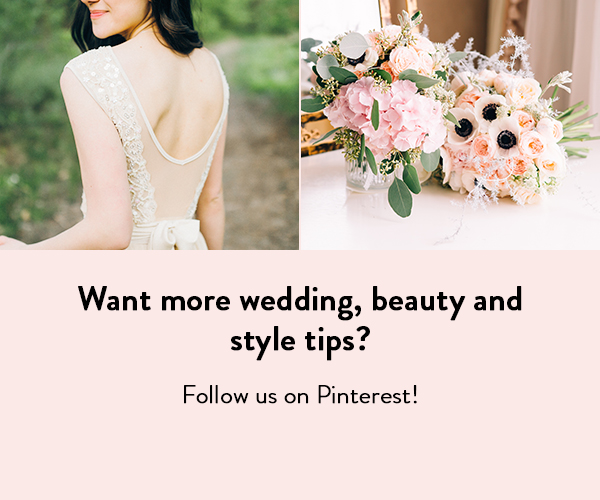 Want more wedding tips and advice? Follow SheFinds on Pinterest!
[Photos: Shutterstock]