Don't wish away belly and back fat — take matters into your own hands by including healthy, protein-rich foods that are known for their ability to boost your metabolism and burn fat.
There's no doubt you already know about the benefits of foods like salmon, lean chicken, beans, and eggs. But there's one food you should eat if you want to lose belly and back fat that sometimes winds up on naughty lists — and that's one place this healthy food doesn't belong.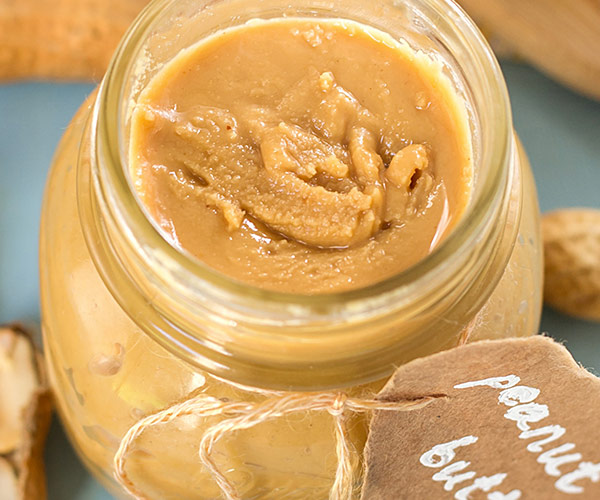 Shutterstock
Peanut Butter

Up until very recently, any mention of fat in foods inspired fear in the hearts and minds of anyone trying to lose weight. The assumption was always that the more fat a food had, the more likely it was to cause your body to store fat — and the belly and back are two places that are notorious for storing fat.

And then the words "monosaturated fats" spread like wildfire and nutritionists everywhere probably exhaled a collective sigh of relief. These healthy fats found in foods like peanut butter and almond butter (and all nut butters) can have the opposite effect of foods that are high in saturated fat: they can help you burn fat.
Shutterstock
A new book called The Peanut Butter Diet, written by Holly McCord, the nutrition editor at Prevention magazine, argues in favor of peanut butter as a food that can help you lose weight.

"Overweight people thought peanut butter was taboo," McCord told ABC News. "But studies now say that you don't just lose weight on the diet, but you stick with the diet better, because peanut butter is tastier and more satisfying, compared to other low-fat, high-carb diets."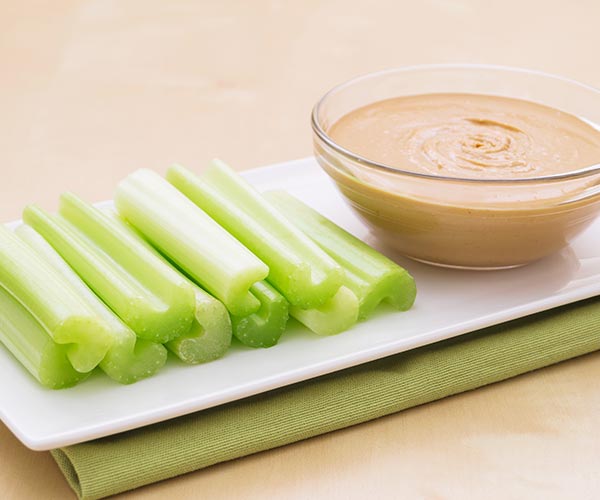 Shutterstock
Aside from the fact that peanut butter tastes good to most people (and that's not a fact that can be overlooked because it's an important one that keeps us wanting more of certain foods), peanuts are a good source of monounsaturated fats that can lower bad cholesterol, keep you satiated for longer periods of time, and reduce your risk of heart disease.

"Thirty-five percent of your diet can come from fat if it's the healthy kind," Ruth Frechman, MA, RDN, CPT, and a national spokesperson for the Academy of Nutrition and Dietetics told Today's Dietitian. "You're much better off eating nut butter sandwiches vs. something like a prime rib steak. A prime rib steak can have a lot more calories than even a few tablespoons of nut butter and lack all the MUFAs." (note: MUFA stands for monounsaturated and polyunsaturated fatty acids).
Shutterstock
If you have a peanut allergy but are not allergic to nuts like almonds or cashews, try these nut butter versions instead. All nuts contain healthy fats, though they differ in terms of the other nutrients they deliver.

The bottom line though is this: when eaten in moderation and as part of a healthy diet, nut butters are nothing to fear. They can add tremendous value to both your health and your weight loss and fat burning goals.