There are plenty of moisturizers and serums that can help improve the quality and appearance of your skin, but dermatologists say that those fancy products won't really work if your diet isn't perfect.
According to Dr. Linda Stein Gold, a Detroit-based board-certified dermatologist, what you put into your body has the biggest effect on your skin. An unhealthy diet that's full of sugar could be the cause of your skincare woes. Sugar "triggers a cascade of events that increases hormones and increases sebum," explains Dr. Stein Gold.
If younger-looking skin is on your resolution list for 2019, you should try to eat a diet that's rich in the vitamins and nutrients found in fruits and vegetables. Here are some of the best ones that skincare experts recommend:
Shutterstock
1. Avocados
While we don't need an excuse to eat avocados, you'll be happy to hear this delicious food is not only great on toast, but also in aiding inflammation. Avocados are loaded with vitamins, healthy unsaturated fat, and antioxidants that all have strong anti-inflammatory properties. This truly is a superfood.
Shutterstock
2. Chia Seeds
Chia seeds are great for many reasons. The tiny superfood is so versatile, it can be added to smoothies, yogurts, baked goods, and so much more. Chia seeds are high in omega 3 fatty acids, antioxidants, fiber, iron, and calcium--all important nutrients for healthy skin. The fatty acids in chia seeds help reduce inflammation.
Shutterstock
3. Almonds
Nuts are great for fighting inflammation in your body and skin. Almonds specifically are loaded with fiber and protein, in addition to plenty of other vitamins. The minerals found in almonds, including vitamin B and E, are often added to beauty products because they support collagen productions and provide anti-inflammatory benefits for healthier skin.
Shutterstock
4. Berries
All berries, including strawberries, blueberries, and blackberries, are the best skin-perfecting foods out there. Just one cup is packed with fiber, antioxidants, and nutrients that are vital for your skin. Berries are high in polyphenols, fatty acids, micronutrients, and probiotics, which help to block the inflammatory response in your body.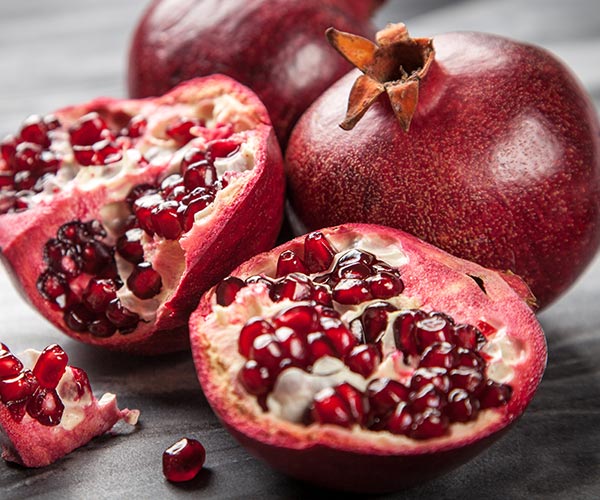 Shutterstock
5. Pomegranates
Pomegranates are antioxidant-rich, anti-inflammatory, and contain vitamins A, C and E. According to Debra Jaliman, MD, an assistant professor of dermatology at Mt. Sinai School of Medicine in New York City, the juice of pomegranate seeds contain ellagic acid and punicalagin, which are compounds that help fight free radicals and preserve collagen.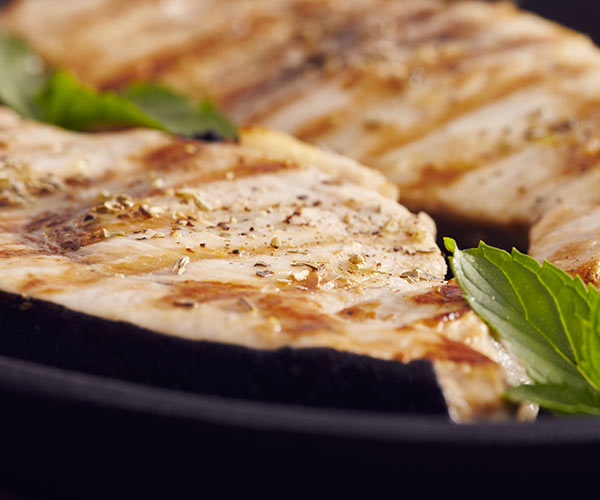 Shutterstock
6. Fatty Fish
Fatty fish like salmon and tuna are high in omega-3 fatty acids and proteins which boost collagen in the skin. These proteins also help fight inflammation in the face, as well as other parts of the body, promoting an even and flawless complexion.