Breakfast is the most important meal of the day — and just saying that aloud is enough to put the pressure on. The challenge of breakfast is finding foods that are going to fill you up and be so healthy that they'll encourage you to eat well throughout the day. With so many unhealthy choices around us, that isn't an easy task.
If you're making your grocery list and trying to plan for better breakfasts, remember: this is the one food you should never have before 8 a.m. because it slows down your metabolism.
Shutterstock
We are inundated with bad breakfast choices. Everywhere you turn, there's a refined carb filled with sugar that's being passed off as a "healthy" breakfast. Choosing protein-rich foods that will sustain you until lunch can seem like the most difficult thing of all.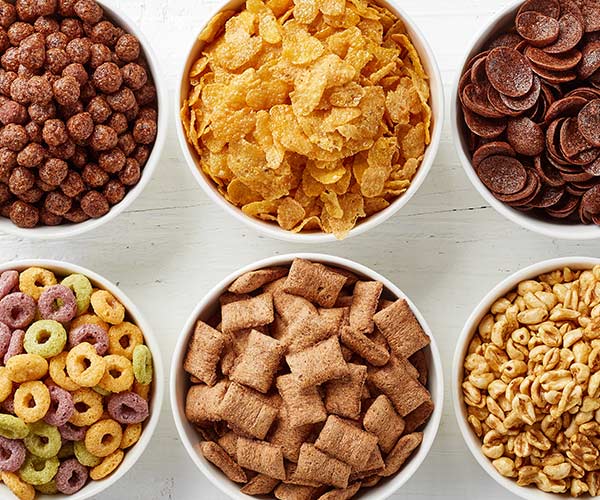 Shutterstock
If you're watching your weight, and even if you aren't and just want to make better breakfast choices, it's a good idea to stay away from sugary cereals and huge bagels that are filled with carbs and give very little back in return (like protein, vitamins, minerals, and fiber).

But this one popular breakfast food is among the worst you can eat in the morning — and it slows your metabolism down.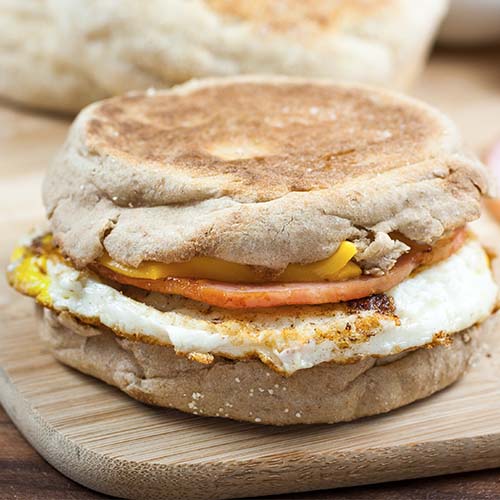 Shutterstock
Processed Meats

There's some confusion these days over whether protein-rich meats are a smart breakfast choice. And with diets like Keto favoring protein over carbs, it's easy to confuse your meats and make poor decisions. To be clear: grilled chicken and grass-fed beef share little in common with processed meats like bacon. The former would be a great breakfast choice to pair with eggs or fruit. But processed meats are one of the worst foods for your health.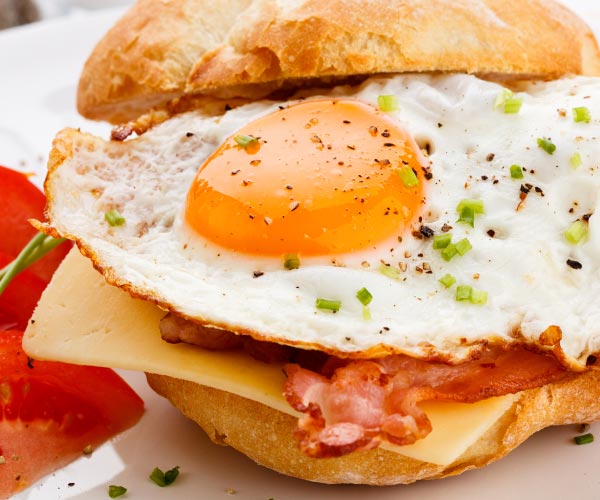 Shutterstock
According to Cardiologist Dr. Joel Kahn in his book The Holistic Heart Book, processed meats are the most dangerous types of meat to eat. And a 2018 study published by The BMJ found that "Every 10% increase in consumption of ultra-processed foods was associated with a 12% higher risk for cancer in general and an 11% increased risk for breast cancer."
Shutterstock
When it comes to your metabolism, processed foods are bad news, as well. One study shows a link between meat consumption and metabolic syndrome, which is to blame for excess fat around the waist, high blood sugar levels, high blood pressure, and high cholesterol levels.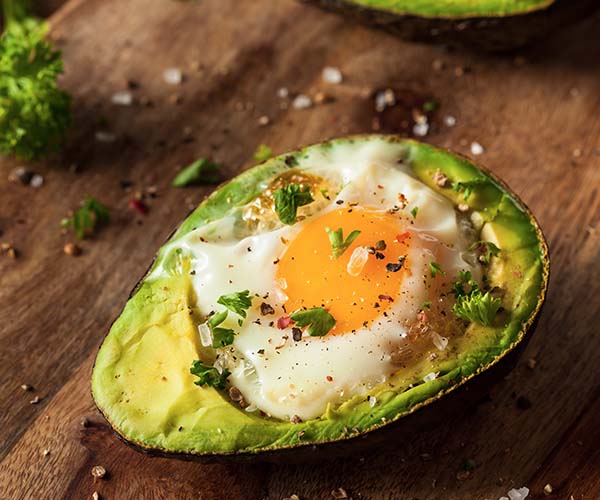 Shutterstock
Eating a slice of bacon or ham in your eggs once in awhile isn't going to destroy all of your weight loss goals. But falling into a habit of eating processed meats for breakfast can weigh you down, slow down your metabolism, and put you at a higher risk for certain illnesses and disease.

A better breakfast bet is filling your plate with protein, like eggs, healthy fats, like avocado or nuts, and plenty of fresh fruits and vegetables.