If you're eating breakfast, you're already taking a huge step toward being healthier and experiencing more weight and fat loss — because skipping meals is a no-no. But that doesn't mean all breakfasts are created equal. Some foods have been passed to us as healthy breakfast options, when there are so many other alternatives that provide an abundance of energy and are lower in calories.
This is the one food you should never have before 8 a.m. because it makes you gain belly fat.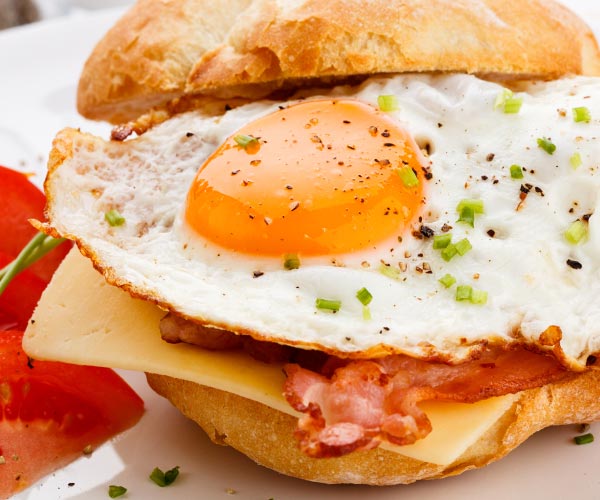 Shutterstock
Pre-Packaged Breakfast Sandwich

Although many brands have been careful to remove trans fat from foods, there are too many pre-packaged meals — and packaged breakfast sandwiches are at the top of that list – that contain these unhealthy fats, which can cause weight gain and cardiovascular disease.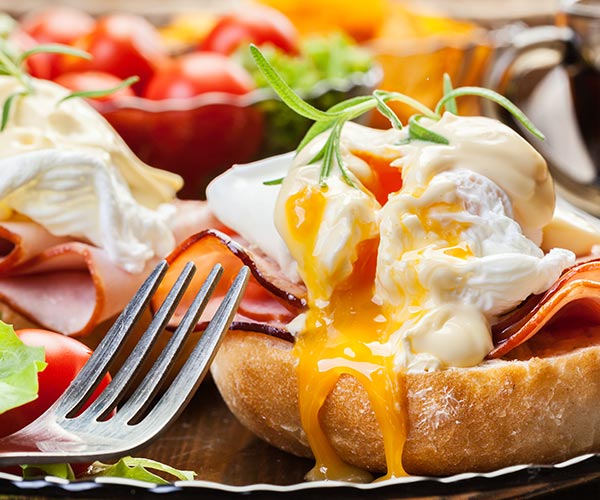 Shutterstock
Pre-packaged breakfast sandwiches couldn't be more convenient, and mornings are usually hectic and busy, so it makes perfect sense to want to reach for one and be done. But the ingredients used to make these sandwiches are usually the opposite of what you'd choose if you were whipping up a homemade egg and avocado on wheat toast sandwich.
Shutterstock
According to Fooducate, one popular breakfast sandwich — Jimmy Dean Croissant Sandwiches — contains dreaded trans fat and is high in calories, saturated fat, cholesterol, sodium, and artificial flavors.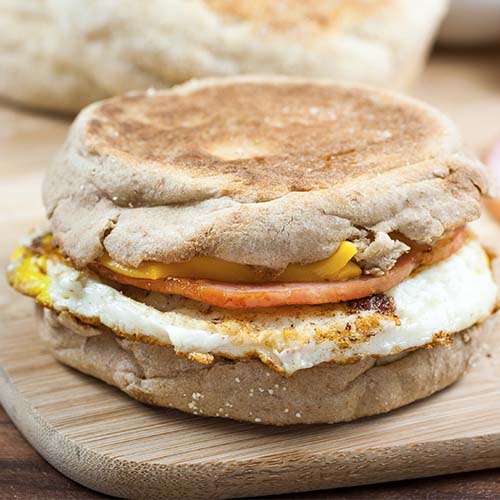 Shutterstock
And it isn't important to focus solely on what these processed breakfast sandwiches contain that makes them so bad for you, but also what they lack. A good breakfast that sustains you through the morning should be high in protein and contain a balance of healthy fats, unrefined carbohydrates, and vitamins and minerals. These sandwiches are usually lacking in essential nutrients and are high in refined carbs and sugar. As a result, they'll provide a fast energy fix, but it won't last very long.
Shutterstock
If you have a little time on your hands in the morning, a much healthier option is to create your own breakfast sandwich. Great ingredients to use include whole-grain toast, eggs, avocado, a sprinkling of chia seeds, and a slice or two of nitrate-free turkey if you prefer meat in your sandwich.
Shutterstock
Another option if you're short on time? This fiber-rich overnight oats recipe, which is prepared at night and ready for you when you wake up. The ingredients you'll need include:

Oats
Milk
Chia seeds
Greek yogurt
Toppings like fruit and nuts