A healthy metabolism is your key to successful weight loss, which is why fitness experts stress the importance of following a nutrient-rich diet and frequent exercise plan to trim your waistline.
So, what shouldn't you be eating? Alissa Rumsey, RD and former spokesperson for the Academy of Nutrition and Dietetics, says you should steer clear of flavored yogurts due to their high sugar content and low protein offering.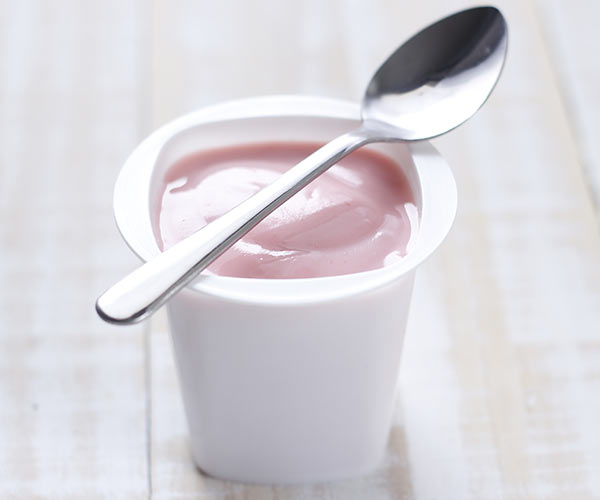 Shutterstock
Unlike Greek yogurt, which is fortified with metabolism-boosting protein to help keep you on track with your weight loss, flavored yogurts do not provide an adequate amount of protein to aid in fat loss.
"If you aren't consuming enough protein to keep your muscles and cells healthy, the body ends up breaking down muscle to access the nutrients it needs—and this spells trouble. Less muscle mass means a slower metabolism, which over time, can cause weight gain," Rumsey tells Eat This, Not That!
Shutterstock
Flavored yogurts are also lurking with unwanted sugar and calories. Celebrity trainer Jillian Michaels says it's high sugar foods like this that you need to remove from your diet because of the negative impact they have on your metabolism and your hormones.
"Hormones work in a symphony, and there are tons of them," she tells Well+Good. "So ultimately, when we're looking at metabolism, we want to make sure that we have the right hormones working for us, instead of against us."
Shutterstock
Not sure which yogurts are right for you and your waistline? The experts at Eat This! recommend opting for plain 2% Greek yogurt or a low-sugar, high-protein Icelandic yogurt such as Siggi's.