Protein is an essential part of every diet. It helps maintain and build muscle, which helps burn fat and keeps you feeling fuller for longer. These are important attributes when you want to have a slim middle and reduce the bulges around your bra. Creating a strong, muscular base under your abs and back is key to reducing fat. Now let's take it a step further: Anti-inflammatory proteins give you an extra boost when your goal is slimming down, They fight inflammation in the body that results from stress and eating processed foods. Our favorite? Eggs! You can count on eggs to help you get a flab-free back and belly.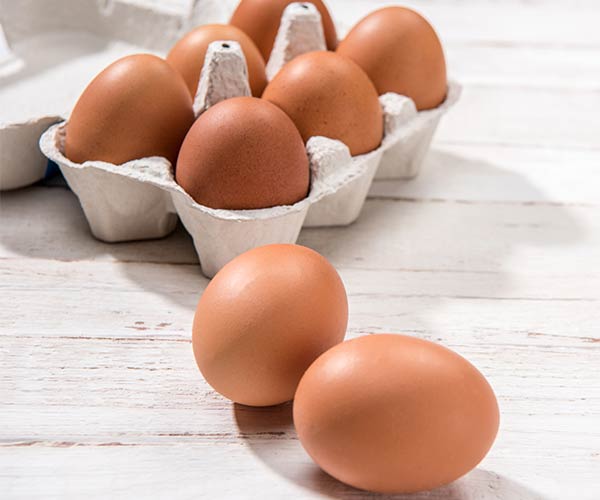 Shutterstock
It's no secret how much we love eggs and Julie Andrews, The Gourmet RD, agrees with us. "Is there anything as satisfying as a super-runny, fresh yolky egg?" she asks. "It's, like, nature's perfect sauce, and eggs automatically make whatever you put them on breakfast." One egg has 7 grams of protein plus vitamins, minerals and anti-inflammatory omega-3s. Eggs keep your blood sugar steady and provide nutrient-dense energy to keep you satiated.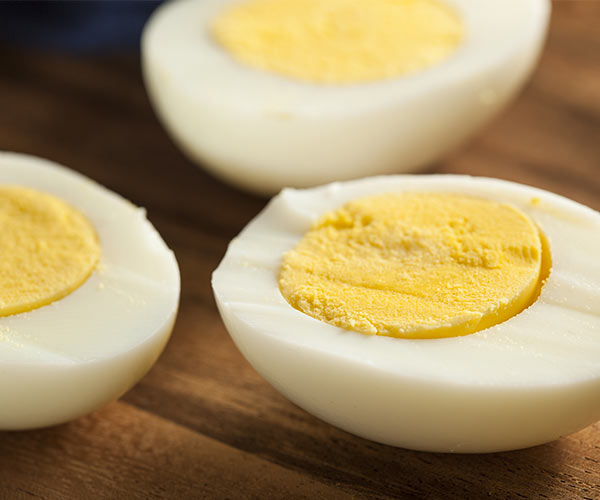 Shutterstock
Stacy Goldberg, a nutritionist at savorfull, suggests 2 omega-3 enriched cage free eggs cooked in 1 teaspoon of olive oil. And yes, you should eat the yolks! That's the part that keeps you feeling full and satisfied – plus it has much needed vitamin D and biotin. The extra omega-3 adds to the anti-inflammatory benefits of eggs, as does the olive oil. EVOO has been shown to significantly blunt the inflammatory response following high fat meals. Studies show that people who include it in their diets may have better success at shedding excess pounds.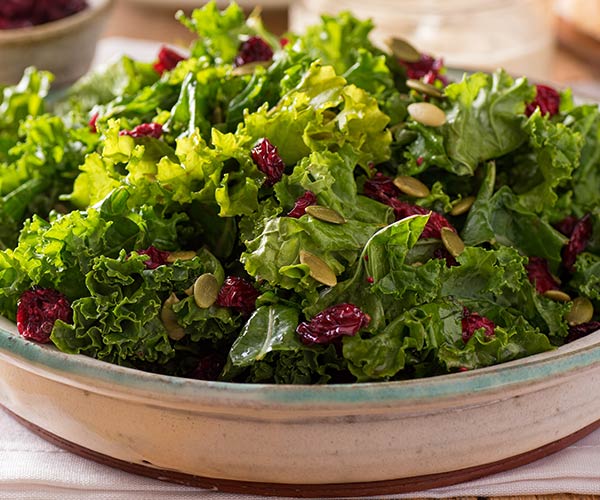 Shutterstock
Before you grumble about not having time to scramble in the morning, remember that eggs are totally convenient. Keep them hard-boiled in the fridge: they last for a week when kept cold and for 2 hours outside the fridge on your commute to work. Have more time? Try a salad. Leafy greens are totally healthy. We've tried to use them in smoothies but the taste just doesn't work for us. Kale (and cousins spinach, chard, collard greens, etc.) is an anti-inflammatory that's high in natural antioxidants to help prevent muscle loss that can slow metabolism and lead to weight gain. A kale salad with a runny egg on top is totes delicious! A kale salad without the egg is meh. Cut kale into thin ribbons and add it to a quinoa bowl with diced hard-boiled eggs and black beans. Just the presence of kale turns a scrambled egg into a gourmet meal.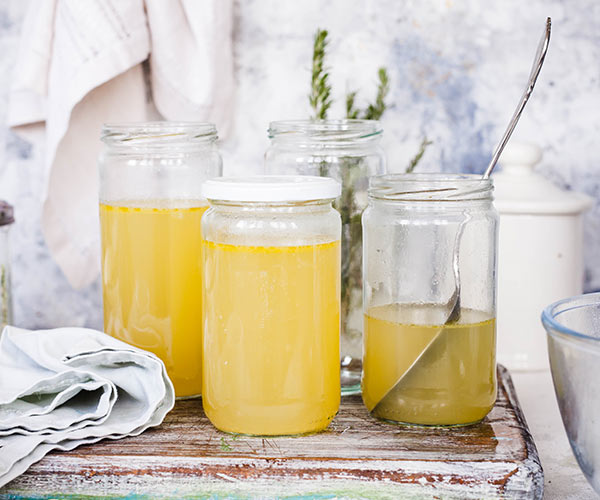 Shutterstock
You can even use eggs in soup. First take that homemade anti-inflammatory bone broth out of the freezer. This is not a matter of buying some beef stock from the grocery store. Broth is slightly different in that you make it solely with bones rather than bones plus a bit of meat. Besides, the pre-packaged broth probably has lots of sodium you don't need unless you want to feel and look bloated. Look for bone broth made in small batches at local farmers markets or specialty stores. By adding fresh ginger, garlic, bok choy (or another green), mushrooms and soy sauce you have a soothing and satisfying base in which to poach an egg. Try this recipe from The Kitchn.