Even if you don't count calories, you're def aware that eating lots and lots of them can lead to weight gain. One way to make calories work for you is by stocking your house with zero calorie foods "Many fruits and vegetables are great low calorie options – not exactly zero – but less than 100 calories," says Jenny Dang, RD, the founder of Eat Your Dang Veggies. We know that eating in moderation is a healthy approach to all food. But these are the types you can safely include in proper portions with each meal (or as snacks) and avoid excess weight gain.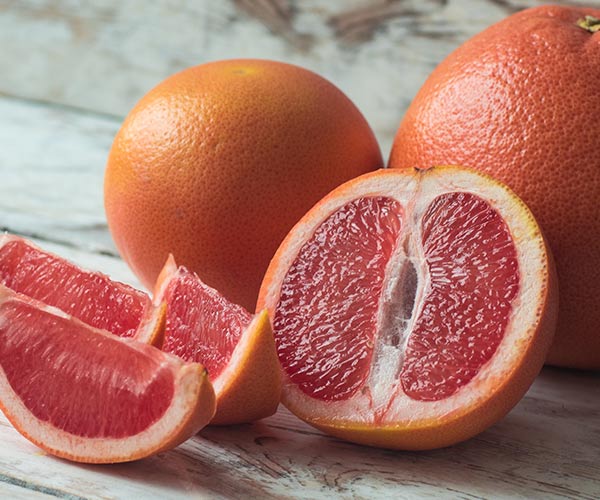 Citrus Fruits
This is not permission to drink juice. Whole fruit has lots of benefits that are lost when it's in liquid form. Citrus varieties like grapefruits and oranges are high in vitamin C with only about 70 calories in an entire fruit. Studies have found that people with ample vitamin C levels have smaller waist-to-hip ratios and burn more fat during cardio exercises. Brainstorm creative ways you can add more citrus to your diet. Try peeling a clementine and adding it to salad or snacking on it along with a handful of almonds. Add a few segments of grapefruit to avocado toast or make citrus salsa for your baked fish tacos.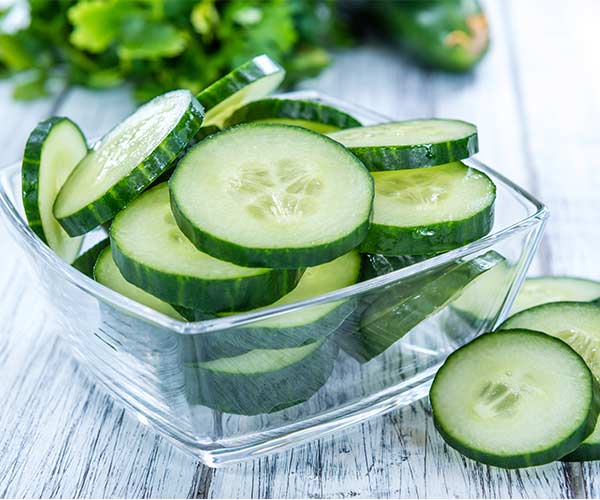 Cucumbers
Think of munching on some cukes as another way of drinking a glass of H2O. They're high in water, which helps your stomach feel full, and signals your brain not to binge on cookies. Eating water-dense foods keeps you hydrated and studies show that they can help people feel more satisfied on fewer calories. There's 10 calories in ½ cup of cucumbers. We like dipping them in low-fat Greek yogurt that's been spiced up with dried oregano. Cucumber salad with red onion, a handful of feta cheese, fresh parsley and lemon juice make a refreshing side dish.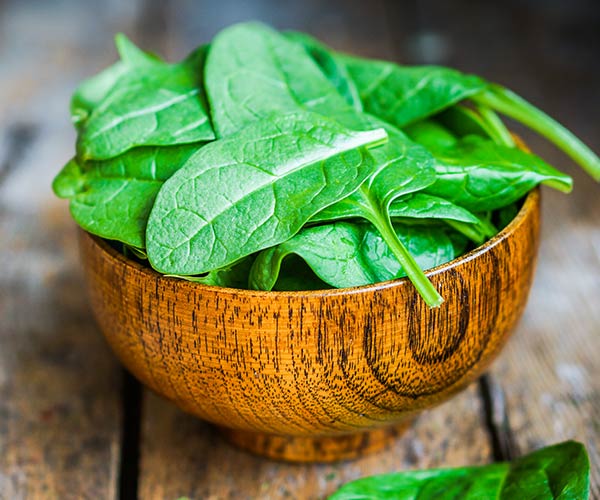 Spinach
Mom always told you to eat your spinach and it's time to start listening. The phytochemical composition of greens likes spinach may have potent effects against fat cells. Spinach is 7 calories per cup, which makes a nice base for a salad that offers vitamin K, calcium, potassium, zinc and selenium. Nutrients can help ward off hunger and stop snacking between meals. Leafy greens are a great choice in general thanks to omega-3 fatty acids. Those are healthy fats that directly inhibit inflammation and they're found in many plant-based sources. We love sautéing the greens with plenty of garlic and finishing with fresh squeezed citrus as side dish or platform for a lean protein lunch like salmon. Create a breakfast salad with spinach (kale or collard greens work, too) and add a handful of leaves to your next homemade smoothie.
Tomatoes
When tomatoes are in season they smell and taste heavenly. We've been known to snack on an entire ripe one (it's 25 calories!), sliced and drizzled with EVVO, a dash of sea salt and a drop of balsamic vinegar. Add tomatoes to everything from eggs to protein bowls to pasta. Use them to scoop up guac or roast and serve as a side. You can usually find tasty cherry or grape tomatoes all year round. We always keep a container on hand for snacking or adding to cucumber salad.
Red Pepper
Red bell peppers are low in calories and delicious. This sweet and crunchy vegetable also provides 240 percent of the recommended daily vitamin C. They're loaded with fiber and one entire pepper has 31 calories. Cut it into sticks for dipping in hummus or stuff half with quinoa and lentils to deliver protein. We add peppers to everything from scrambled eggs to quesadillas to fish tacos. And since we all love things that crunch, try celery. There are only 6 calories in each stalk along with vitamin K, vitamin A, folate and potassium. Plus you can consume a fairly high volume of celery without the risk of weight gain. Dip them in salsa or make some old-fashioned ants on a log using organic almond butter and golden raisins.
[Photo: Shutterstock]