Start your day with foods that do more than just temporarily fill you up — but that can actually help speed up your metabolism and make it easier to lose weight.
Breakfast is the most important meal of the day — the meal that will set you on the right path toward a day of healthy eating and can fuel you up for the day ahead. Make the most of it with these five foods you should be having every morning for a faster metabolism over 50.
Shutterstock
Coffee

It's no coincidence that we drink coffee in the morning to give us a jolt of energy. Coffee's caffeine content boosts your metabolism and the beverage causes thermogenesis that increases your body temperature and makes it easier to burn calories. Go easy on the sugar (or skip it altogether) and choose regular milk over creamer to save calories and fat.
Shutterstock
Eggs

Protein is one of the best nutrients you can eat for a faster metabolism — and eggs, with just 78 calories and 6 grams of protein — are among the best protein-rich breakfast food options. No matter how you make them, whether poached or baked, eggs are a fantastic breakfast idea.
Shutterstock
Greek Yogurt

With several strains of good bacteria (known as probiotics) that balance the levels of bacteria in your gut and fight inflammation, yogurt is an amazing food for weight loss and health. Choose low-fat or non-fat plain varieties, which are high in protein and low in calories, fat, and sugar.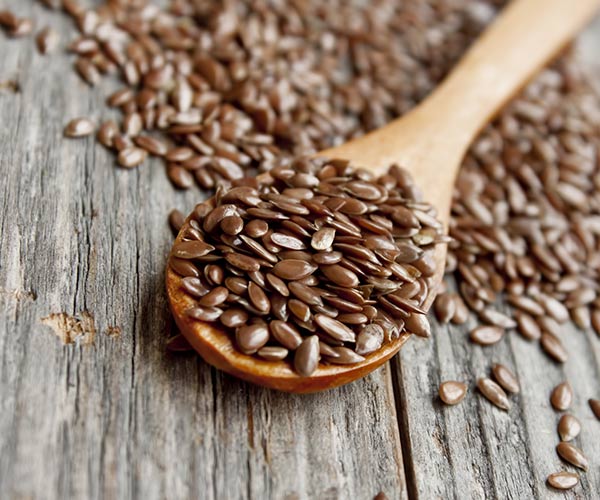 Shutterstock
Flax Seeds

Need something to add to your yogurt? It doesn't get better than flax seeds, which are bursting with omega-3 fatty acids, protein, dietary fiber, and even lignans that help reduce cancer risk.
Shutterstock
Almonds Or Other Nuts

Whether you're a fan of almonds or walnuts, adding more nuts to your daily diet is actually a way to help lower your risk of obesity. According to one study, nuts, which are high in protein and fiber, were associated with a lower body weight.