Your foundation is arguably the most important part of your makeup routine, and yet, it is also arguably the hardest part to get right.
There are a lot of ways your foundation application can go wrong–from not wearing the right shade to applying it in a haphazardly way. But when applied correctly, it can give you a smooth complexion and provide a solid base for the rest of your makeup to look flawless.
These four foundation mistakes are rather common, but they could be ruining your skin without you even knowing it. Are you guilty of making any of them?
Foundation Mistakes That Ruin Your Skin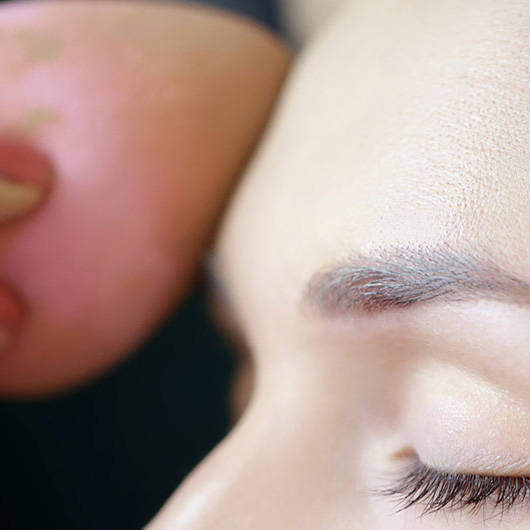 1. Using The Wrong Foundation Formula
There's a reason foundation comes in a variety of different formulas. Each one is designed specifically for a certain skin type. If you have dry skin, you shouldn't be using an acne-prone matte foundation. If you have oily skin, you shouldn't be using a foundation with oil in it that will clog pores. Ignoring the formula of your foundation can lead to irritated skin, dry skin, and breakouts.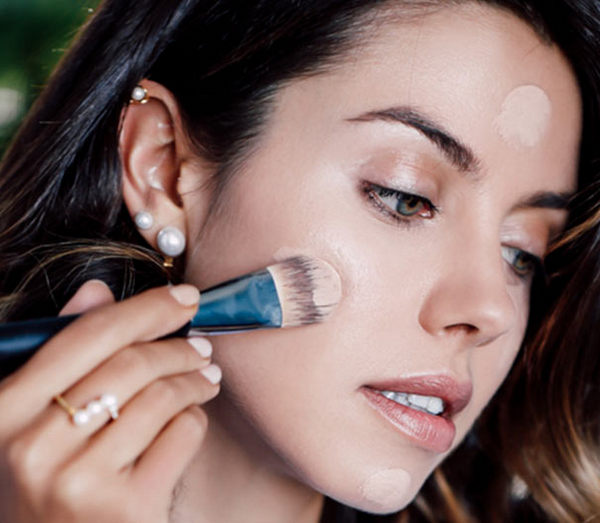 2. Not Updating Your Foundation With The Season
There are a number of reasons you should switch up your foundation when the seasons change. For starters, your skin tone is probably a different shade in the summer after you have a tan than it is in the dead of winter. Another reason--the one that can ruin your skin--is that your skin may need a different formula depending on the season, as well. In the winter our skin tends to be dry. In the summer it can get more oily.
3. Using The Wrong Tool To Apply It
So now you have the right foundation formula for you--problem solved, right? Not yet. The way you apply your can also ruin your skin. If you can't remember the last time you washed your foundation brush or beauty sponge, you could be transferring harmful bacteria onto your skin every time you do your makeup. Yuck! And if you use your fingers but don't wash your hands right before applying the product, the same thing can be happening. Wash your makeup brushes frequently to eliminate this risk.
4. Using The Same Foundation Past Expiration Date
People often forget that beauty produces expire. If you don't do a full face of makeup every single day, a single bottle of foundation could last you a long time. While this may seem like good news for your wallet, keeping the same beauty product for too long allows bacteria to grow on it which is then transferred to your skin. Luckily foundation has a longer shelf life than most beauty products and can be saved up to 12-months.
[Photos: Shutterstock]