Your foundation is extremely important–it is the foundation of your entire face of makeup, after all. Many women, especially those who are older, struggle with making their foundation appear natural and look flawless. Some common foundation mistakes can actually age you and make you look older than you really are.
You work hard at keeping your skin in great shape, don't ruin it with poor foundation application. You don't want to make yourself look older by committing one (or all) of these critical foundation mistakes!
5 Foundation Mistakes To Avoid: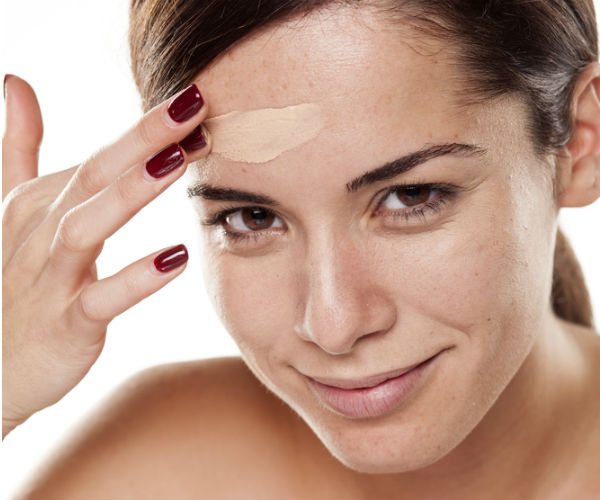 1. Using Foundation That's Too Light
As you get older, your skin lightens and loses some of its pigment. Using a foundation that's too light or the same exact shade as your skin can end up making you look washed out. Opt for a shade of foundation that's a warmer tone to give your skin a subtle glow. To make sure it still looks natural, be sure to blend it in well down into your neck.
2. Using A Formula That Creases
Some foundation formulas are better than others. Some makeup products are designed for mature skin, while others aren't. If you're using a foundation that is dry and cakey, it can settle into your skin and start to crease. This can make you look older by amplifying your wrinkles and fine lines. Absolutely no one wants that! Instead, use a foundation that's hydrating and smoothing. Estée Lauder's Perfectionist Youth-Infusing Makeup SPF 25 is great for mature skin.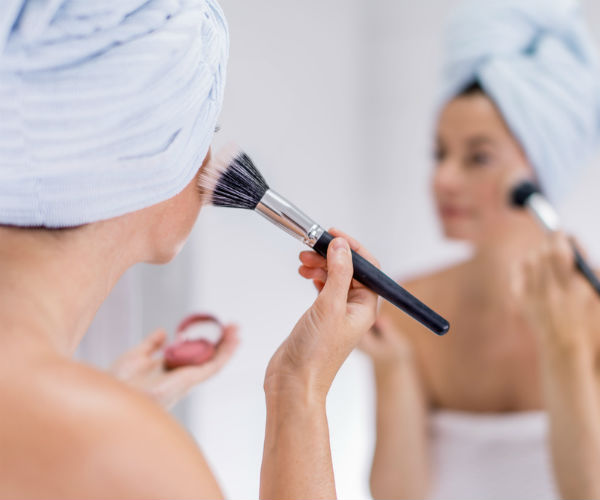 3. Using A Powder Foundation
The ingredients in your makeup can actually be aging your skin. If you use a powder foundation, it can make you look older by emphasizing fine lines and wrinkles. The only type of powders that are safe to use on mature skin are mineral-based. Mineral-based powders absorb oils and blur lines to hide them, like liquid foundation).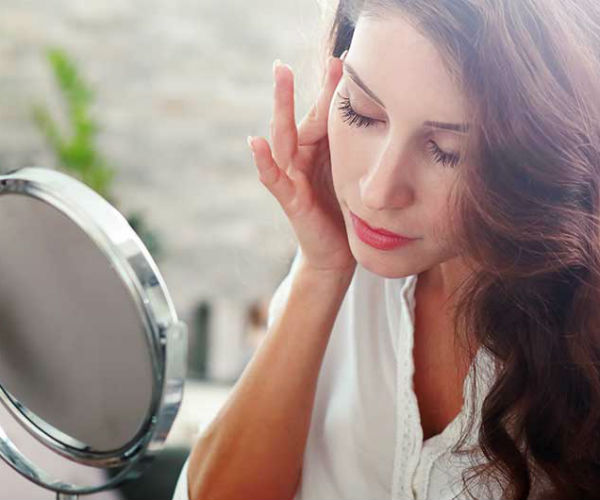 4. Applying Foundation With Your Fingers
If you've been using your fingers all of your life to apply your foundation (or any products, for that matter), it might be time to stop. Applying foundation with your fingers can make you look older because it doesn't blend and distribute the product to older skin well. Foundation that is put on with fingers tends to look spotty and caked on in areas. Avoid this by using a foundation brush and buffing the product onto your face evenly and smoothly.
For more beauty tips, check out:
--Life-Changing Makeup Tricks To Get Rid Of Dark Spots
--Makeup Products You Should Try For Younger Looking Skin
SheFinds receives commissions for purchases made through the links in this post.