Flawless foundation application is the key to smooth, wrinkle-free, younger-looking skin. While practicing healthy, anti-aging skincare habits should be at the top of your list when it comes to shaving years off your face, it's not the only area you should be focusing on.
To look younger instantly, you should know the best way to apply makeup to your mature skin. If you want to look just as flawless as you did in your twenties when you're in your thirties, forties, fifties, and even sixties, then you need to give these life-changing foundation tricks a try.
1. Start With A Healthy Base
A hydrated, smooth complexion is crucial for flawless foundation application and younger-looking skin. If you have rough patches, uneven texture, or dry skin, this can cause your skin to look mature. To mask mature skin and look more youthful, please use the right products before applying foundation. First, use a good anti-aging moisturizer to hydrate your skin. Then, use the right foundation formula for you. To look younger, avoid using heavy foundations that will settle into fine lines and wrinkles. Instead, try a tinted moisturizer.
2. Soak Up Excess Product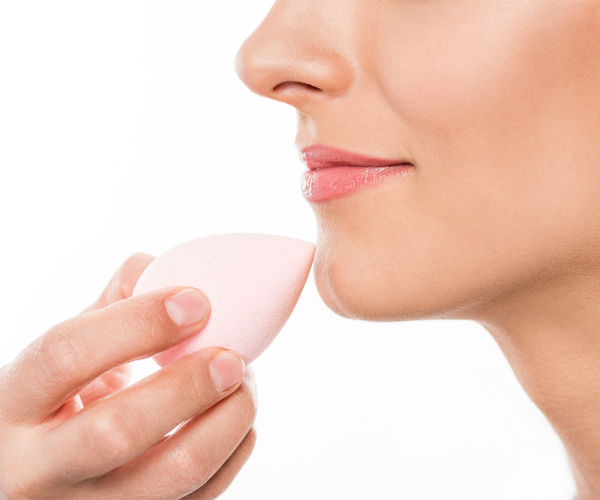 Just like you should avoid heavy foundation formulas, you should avoid applying too much product. The excess product ends up settling into wrinkles and making them more prominent, rather than smoothing them. To avoid this common problem, all you need is a makeup sponge. After you apply your foundation with a brush, dampen a makeup sponge and press it into any areas where you have deep wrinkles. This will absorb the extra foundation and keep it from creasing.
3. Duff It Down And Outward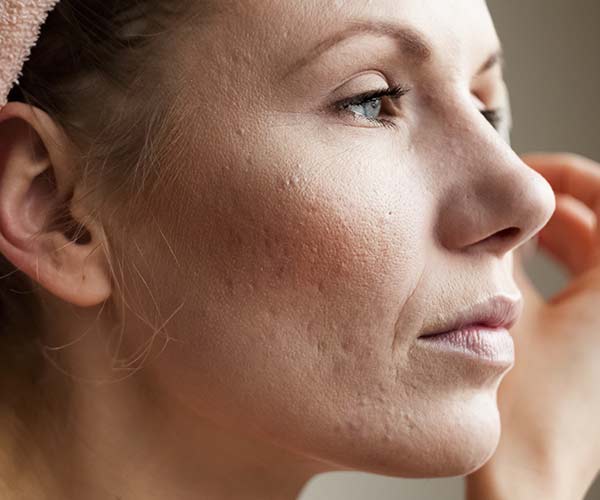 The method to which you apply foundation is just as important as the formula you use. Makeup artists advise you never to apply foundation with upward brush strokes. Peach fuzz naturally grows downward so applying your foundation in an upward motion will cause the fuzz to stand out more. Also, always apply foundation from the center of your face and blend it outwards. Blending the product out will help it look more natural and light–and NEVER forget to blend it into your neck!
4. Don't Forget About Your Eyelids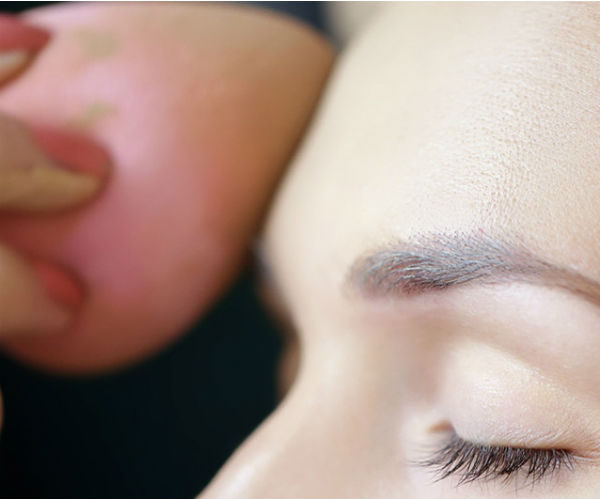 This one may sound strange, but don't forget to apply foundation to your eyelids. As you get older, the redness on your eyelids becomes more prominent–foundation can help disguise it and make you look younger instantly. Since the skin on your eyelids is so thin (and it gets even thinner as you get older) the product will conceal redness from veins and capillaries that show through. Doing this trick will not only make you look younger but also help you fake a good night's sleep!
[Photos: Shutterstock]
Shop some of our product recommendations below: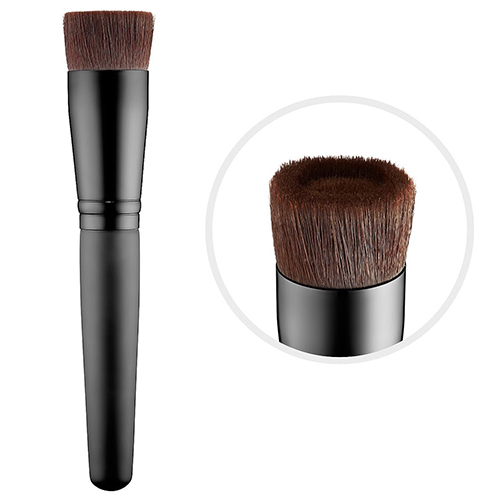 Bareminerals Perfecting Foundation Brush ($28)
Beautyblender The Original Beautyblender® ($20)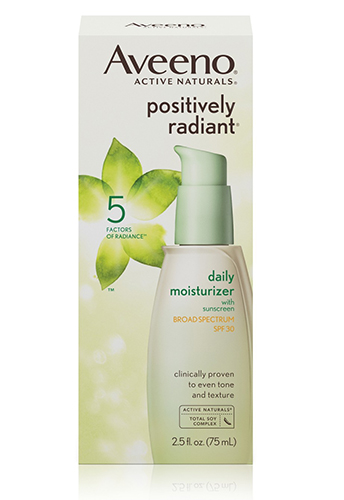 Aveeno® Positively Radiant® Daily Facial Moisturizer With Broad Spectrum SPF 30 ($13.79)
SheFinds receives commissions for purchases made through the links in this post.