All good things must come to an end--including, unfortunately, our favorite beauty and makeup products. So instead of using your favorite products way longer than you should, we asked experts to weigh in with advice on when to toss 11 commonly-use cosmetics and beauty products. Even better, we got their best tips on how to tell when your makeup has seen better days and how to prolong the life of some of your favorite products.
Foundation
Shelf life: 12 months

"This pertains to any liquid," says Victoria Colangelo, SVP Product Development at MANA Products. "The liquid is water, which reduces the shelf life." One tell-tale sign it's time to toss your foundation? The formula is separating, and even after shaking the bottle, the formula still shows separation. Colangelo adds that if the color has shifted--either darker or faded--it's also time to say goodbye. "This is caused by oxidation or light stability, which occurs with time, especially if left opened or in bright sunlight."

Want to make your foundation last longer? "UV rays destroy the preservatives, so keep it out of sunlight," says fashion stylist Sarah Najafi.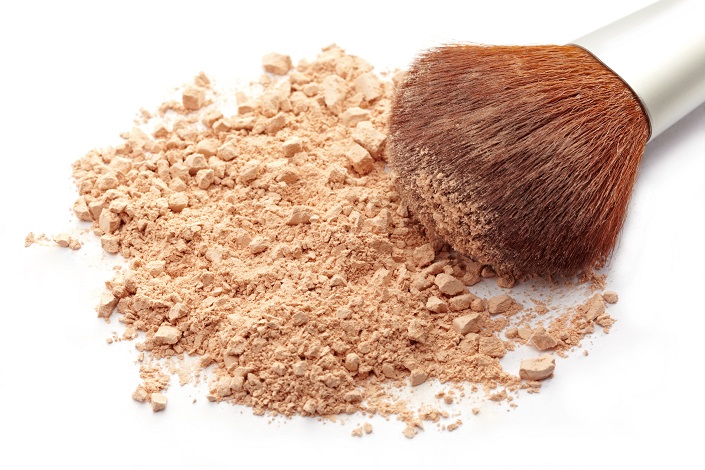 Powder
Shelf life: About 18 months

"These products do not contain water," Colangelo says. "They are called anhydrous. This form has the longest Period After Opening (PAO) at 18 months. If unopened they can last years." The easiest way to tell you should stop using your powder products? One color will fade and the powder will crack.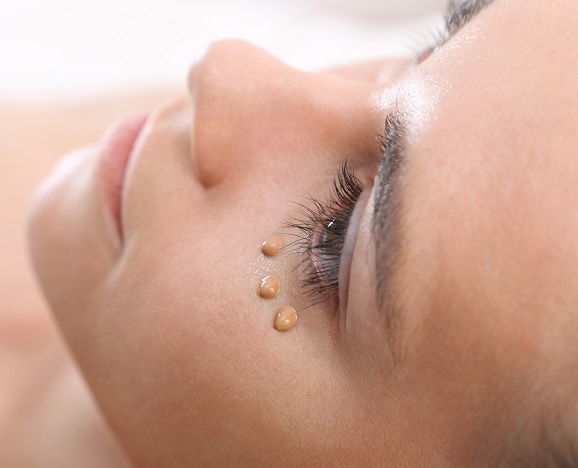 Concealer
Shelf life: 12-18 months

"If the concealer is in a pot, the chances are that it is anhydrous wax based and the shelf life is 18," Colangelo says. "If your concealer also contains silicones, which reduce the shelf life, toss after 12 months." How to tell if your concealer has gone bad? "A rancid smell, drying up, or hardening of the product or the color starts shifting."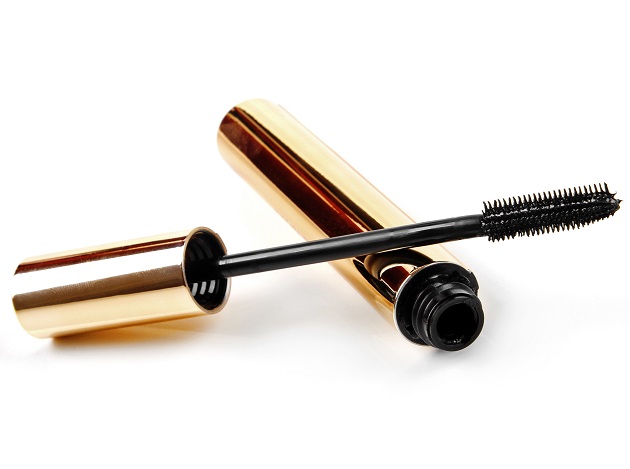 Mascara
Shelf life: 6-9 months

"Mascara should be replaced as frequently as possible. If kept closed in a controlled environment (sun, temperature, humidity), the shelf life will be preserved," Colangelo says. "Because of the way we use mascaras--we use the brush, apply and then put it back in the vial--bacteria can grow and cause irritation or pink eye which makes it extremely important to replace mascara regularly." If the formula is dry, does not perform the way it used too and or it smells (chemical-like), then that's a sign you should replace it ASAP.

Another expert tip? "Don't pump the mascara to get more product," Najafi says. "You end up pumping air into the mascara which dries it out quicker and lets in bacteria."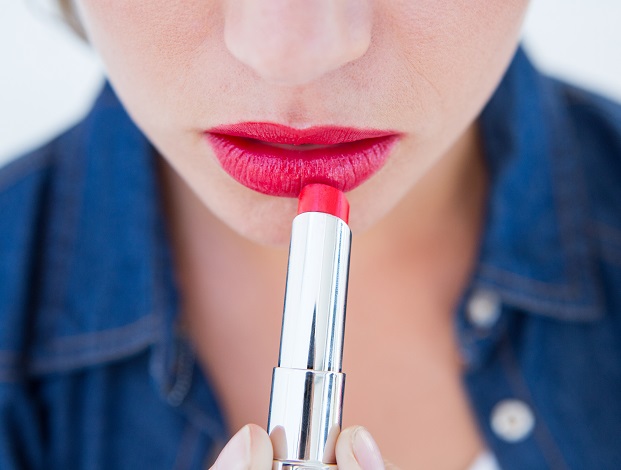 Lipstick
Shelf life: 18 months

"These products are also anhydrous so the risk of bacteria is low," Colangelo says. If the oils, butters, and waxes in the formulas start to smell, it's time for a replacement. "Heat and sun can make the formula's turn, fade, change texture, and change spread of pigment," Colangelo adds.

Expert tip: "Keep your lipstick and liner clean," Najafi says. "Wipe them and spray with alcohol. If you share your lipstick or gloss with someone, clean it before using it."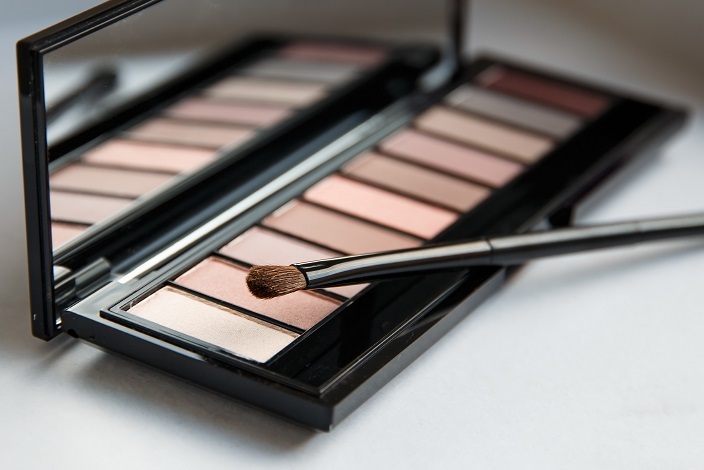 Eyeshadow
Shelf life: 2 years

If you want to preserve your eyeshadows, be sure to sanitize and clean your brushes with a brush shampoo or cosmetic sanitizer regularly. Doing so will prevent breakouts and bacteria growth. "Expired powders tend to be more flaky and dryer than new ones," says Najafi. "If it smells, toss it!"
Nail Polish
Shelf life: 1-2 years

Buy a nail polish thinner to extend the life of your polish and store in cool, dry place. "If the polish has separated into layers or is extra clumpy and doesn't blend after a quick shake, its day is done," Najafi says.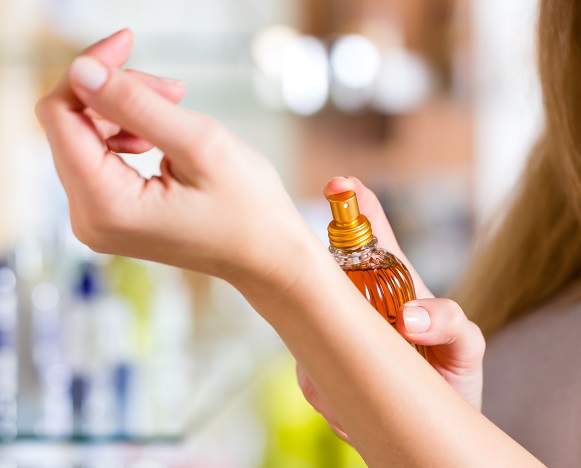 perfume
Shelf life: 8-10 years

If the scent is off or the liquid changes color, don't even think about spritzing that perfume.

Expert tip: "Store fragrances in cool, dark places to make them last longer," Najafi says. "Bright lights oxidize fragrances and cause them to smell musty fast."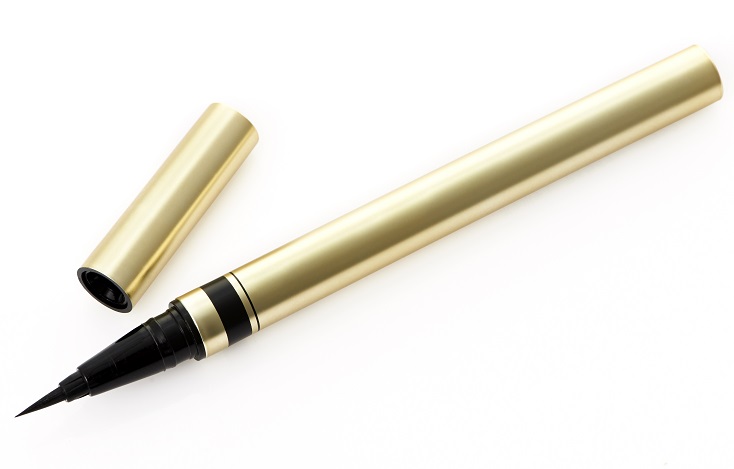 Liquid Eyeliner
Shelf life: 3 months

If your liquid eyeliner starts to smell or dry out, ditch it. As for keeping it clean, the same rules apply as with mascara. "Don't share your liquid eyeliner in order to prevent sharing germs," Najafi says.
Gel Eyeliner
Shelf: 3-6 months

"Sadly, a pot of gel liner easily traps bacteria and should be tossed sooner than you've used the entire pot," Najafi says. Once it's gone bad, it will dry out and you'll no longer be able to use it without a great deal of effort--and then it will likely end up flaking on your eyelid.