Single or attached, Valentine's Day is a great opportunity to show yourself some love. Self care should always be a priority–on Feb 14th and the rest of the year. In fact, self care really means self love–and so it makes perfect sense on a holiday that is all about that four letter word.
"Caring for yourself is part of loving yourself," celebrity holistic wellness coach Koya Webb tells us. "Whether you're in a relationship or not, Valentine's Day is a great time to commit to a daily practice self-care and check in with your spirit." We agree!
We consulted the leading wellness experts to discover tips for taking care of oneself on this love-themed holiday. "Proper self-care needs to encompass all facets of your health; body, mind, and spirit," Koya explains. Here's everything you need to know:
Spirituality
"You can practice mental and spiritual self-care through meditation, prayer, and creating positive affirmations that empower you," Koya explains.
Yoga
"For physical health, I love to practice yoga daily, as well as eat foods that nourish my body from the inside out," Koya, who has REBBL's adaptogen-based elixirs to "help my body manage stress holistically," tells us.
Skincare
"Our skin is a window to our inner health and wellness. Dr. Magovern, M.D., Dermstore's medical director tells us. "There really is no shortcut to youthful-looking skin other than through a healthy mind and body."
From keeping notes in a pretty journal, to practicing meditation on a plush pillow or soaking in a detoxifying tub, these are the best gifts to give yourself this #SelfLove day:
Gaiam Zafu Meditation Cushion ($44.98)
Whether you're a new or experienced at the practice, this plush cushion makes meditation supremely comfortable. Pure bliss!
VS PINK Body Mist In Warm & Cozy ($7, down from $16.50)
VS PINK Scrub Down Coconut Oil Smoothing Body Scrub ($7, down from $18.50)
VS PINK Fragrant Body Lotion In Urban Bouquet ($7, down from $16.50)
Pampering yourself post-shower with a luxurious body scrub, followed by lotion and a refreshing mist is the perfect way to take a little me-time this Valentine's Day.
goop "The Martini" Bath Soak ($35)
Unlike a real martini that just leads to a hangover, this relaxing soak wIth Himalayan pink salt and chia seed oil is for taking "the edge off during turbulent times," aka everyday.
Yandy Short Satin Robe ($29.95)
Treat yourself to something luxurious this Valentine's Day with Yandy's best-selling Short Satin Robe. Slip into this sexy robe and watch all your worries melt away...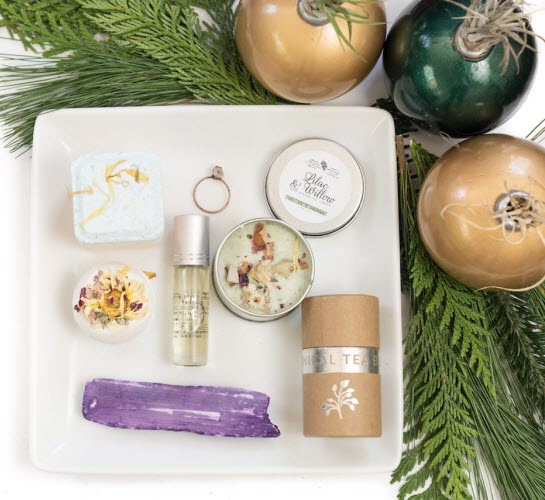 Ultimate R&R Box ($45)
Includes a smudge candle, bath bomb, shower steamer, crystal jewelry, and an energy cleansing Selenite Wand. Ommmm.
Nécessaire The Body Lotion ($25)

Nécessaire's best-selling Body Lotion, which is fortified with skin-healthy vitamins and hydrating oils to nourish, tone, and strengthen skin, is a great way to take care of the body's largest organ.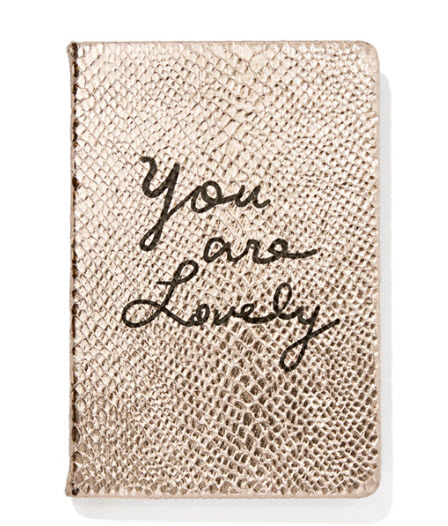 New York & Company Embossed Rose Goldtone "You Are So Lovely" Journal ($16.95)
Journaling is a reflective practice no matter how often you do it. Share your hopes, dreams, fears and goals with the one person that deserves to hear them the most: yourself!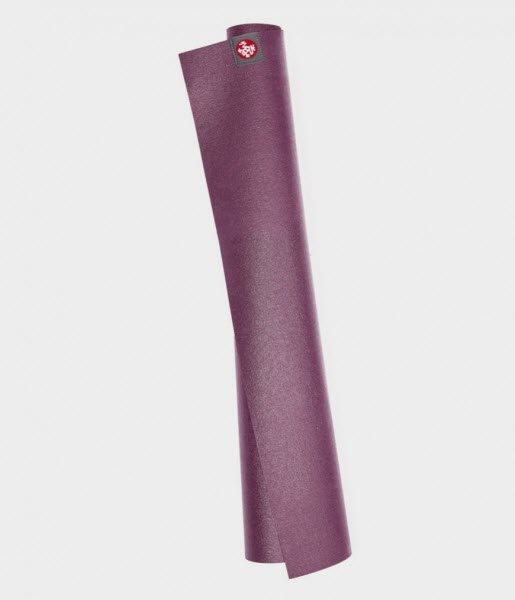 eko superlite travel yoga mat ($44)
Practice from anywhere with this lightweight travel mat.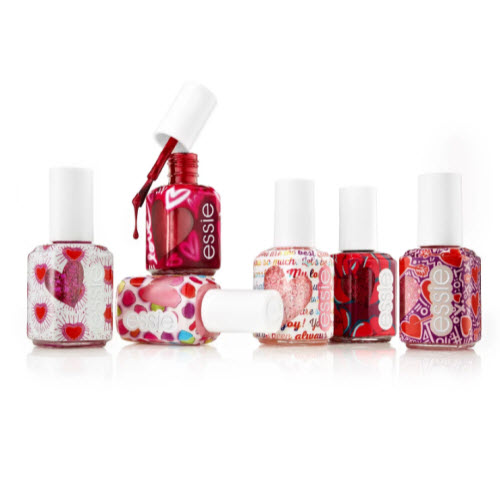 Essie Valentine's Day Collection ($9 each)
Take time for an at-home mani/pedi with Essies six Valentine's Day shades, from "Galentine" (white and carnation pink matte glitter top coat) to "You're So Cupid" (red matte glitter).
Rose Quartz Sorella Apothecary Stone ($36.)
These stones are used as an aid in lymphatic drainage. Keep them cool in the refridgerator and use them in your skincare routine helps to eliminate toxins, reduce puffiness, and improve blood circulation.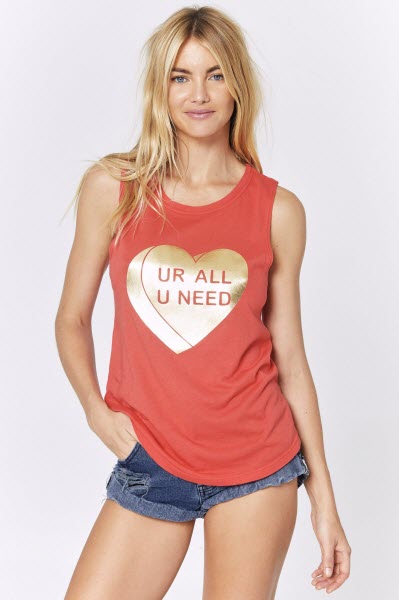 AMBERELLA x SG MUSCLE TANK ($48)
Don't just speak affirmations--wear them loud and proud on your clothing!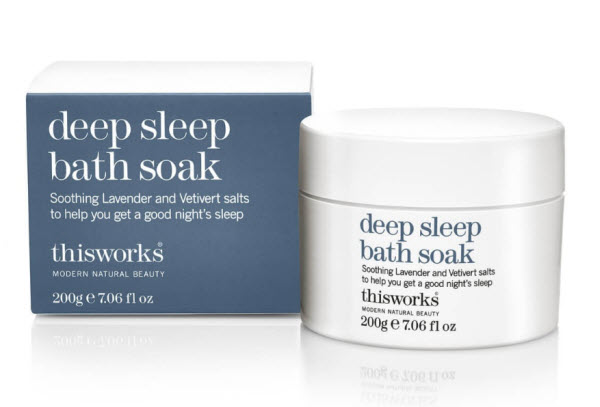 deep sleep bath soak ($41)
A long soak in these naturally therapeutic bath salts before bedtime relieves tension and stress.
Ugg Cozy Chenille Sock ($30)
Treat your feet--they take a daily beating!--with the world's coziest socks.
Handbags A Love Story ($49.99 at T.J. Maxx)
A gorgeous book--perfect for her coffee table or #bookshelfie--to curl up with for some me-time.
Urban Decay NAKED Cherry palette ($49)
If makeup is how you express yourself, this new NAKED palette includes 12 new shades from Drunk Dial (shimmery metallic burgundy) to Hot Spot (ivory matte) and Turn On (pale metallic rose shimmer).
Love And Heart Necklace ($19.99 at T.J. Maxx)

You don't need to wait for someone to buy you jewelry. This gold bar necklace is pretty and on-trend.
Galentines Day Exclusive cupcakes at Sprinkles
On 2/13, get birthday cake cupcakes topped with raspberry frosting for $4.50-$5.50, depending on the location. The perfect Galentines Day gift for the girl with a sweet tooth.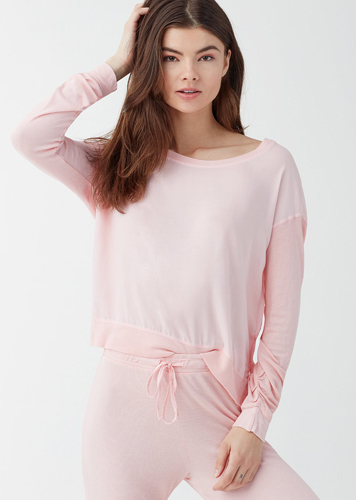 Splendid Keyhole Back Sleep Top ($37, down from $52)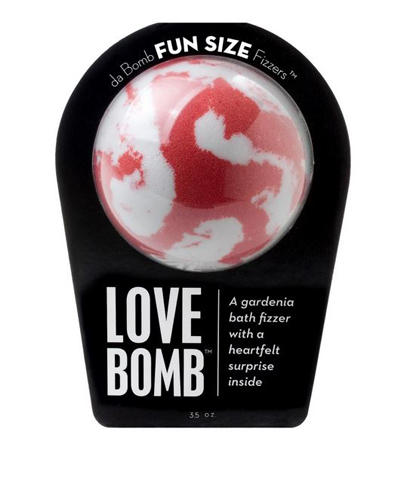 Love Bomb Da Bomb Bath Fizzers ($3.77)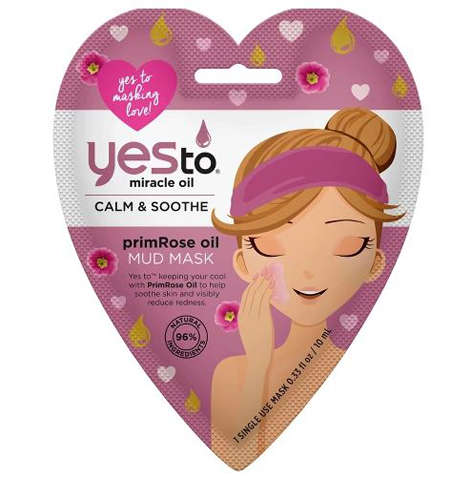 Yes To Primrose Valentine's Day Mud Mask Facial Treatment ($2.50)
SheFinds receives commissions for purchases made through the links in this post.