George and Amal Clooney are expecting twins this year, and the actor opened up about potential names at CinemaCon in Las Vegas on Tuesday, March 28. No, the options aren't Ocean's Eleven and Ocean's Twelve, but that would be fun!
[Photos: Splash News]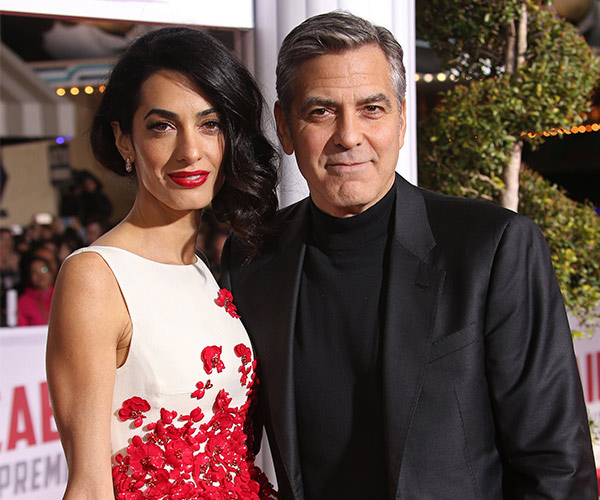 "My wife says I can't name them Casa and Amigos," Clooney joked to Entertainment Tonight. "That's the one thing I'm not allowed to do." OMG, George, you're such a comedian!
Clooney co-owns the tequila company Casamigos with his friend/business partner Rande Gerber, aka, Cindy Crawford's husband.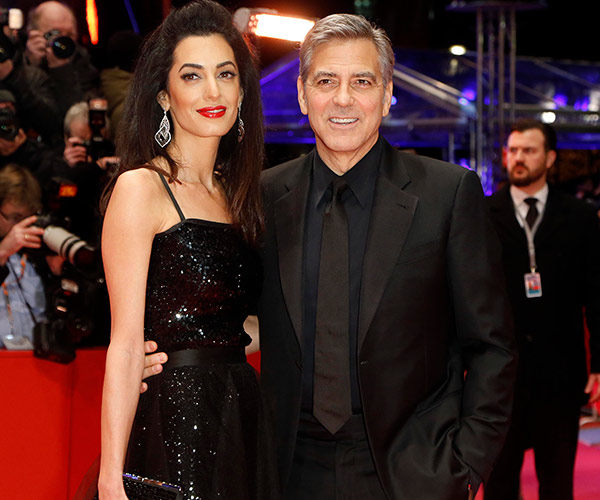 He also gave an update on Amal's pregnancy in a separate interview. "She is doing really great. She is amazing. I don't have anything to do. There is nothing I can do to help, but make tea and stuff," Clooney revealed to Extra.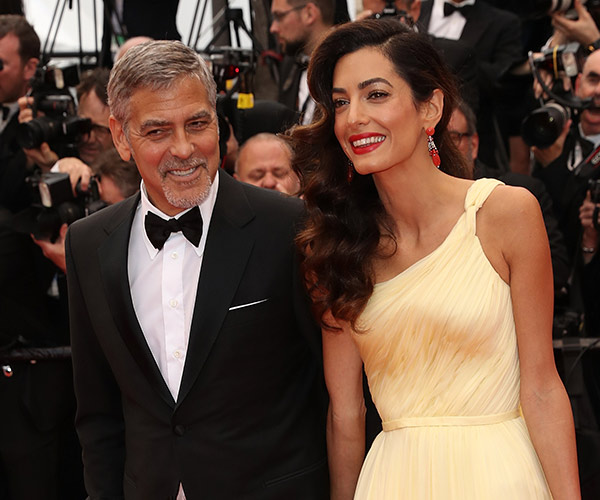 The new dad-to-be discussed how he's getting ready for two newborns. "I know swaddling… I know what I'm in for." He also joked about diaper duties, "For me, not for the kids." Will fatherhood turn George into a full-blown comedian?? Seems like he's headed in that direction!
In all seriousness, we are so excited for this couple! They will make awesome parents. The twins are due this June--watch this space for any updates including names!