On June 6, George and Amal Clooney welcomed twins Ella and Alexander into the world. Sources reported that George "just melted" after seeing his children. This infant duo lucked out with some pretty stellar genes and some pretty doting celebrity parents!
George Clooney's dad, Nick, told Entertainment Tonight that the twins are "very vocal." We're hoping this foreshadows future acting or law careers so the twins can follow in their parent's footsteps. The couple gave birth in St. Mary's hospital in London, where Amal plans to raise the twins for a few years, according to E! News.
Daily Mail reported that George allegdedly paid a mind-blowing £5,700 a night for three suites in the hospital, with one for the twins, one for Amal and visitors, and a third for security. The suites were in the hopsital's famous Lindo Wing, where another set of celebrity kiddos were born.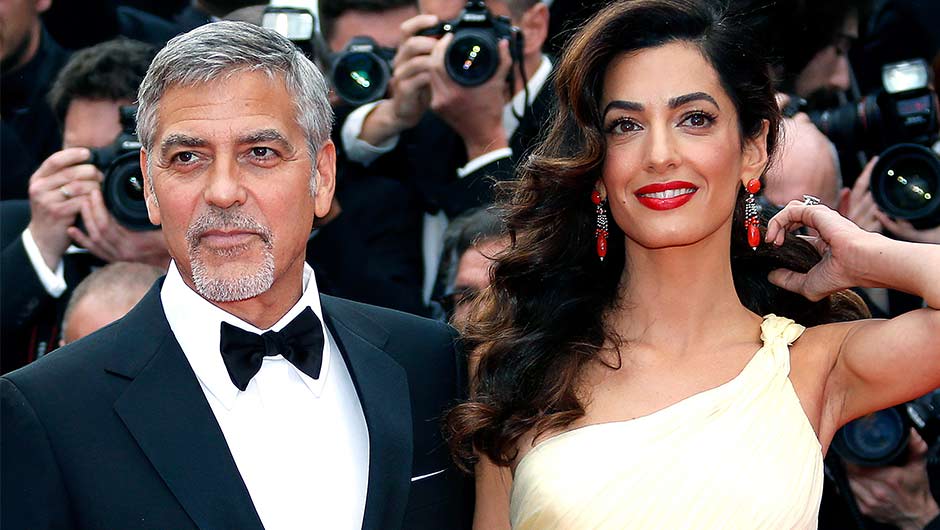 Prince George, Princess Charlotte, AND Princes William and Harry were all born in this wing! Turns out, Amal gave birth in the hopsital suite reserved for the royal family. Ah, it must be nice being a multi-millionaire with these kinds of connections!
Amal's hospital experience was -- literally -- fit for a queen. Since giving birth, both George and Amal have been laying low. But we're totally predicting EPIC future playdates with the Clooney twins and the royal children. Talk about major #BFFGoals.