No, this is not a drill! George and Amal Clooney are finally parents. News broke that Amal gave birth to twins, one son and one daughter, on Tuesday, June 6 and fans are so excited for the couple! Click to reveal what the A-list couple named their little bundles of joy.
[Photo: Splash]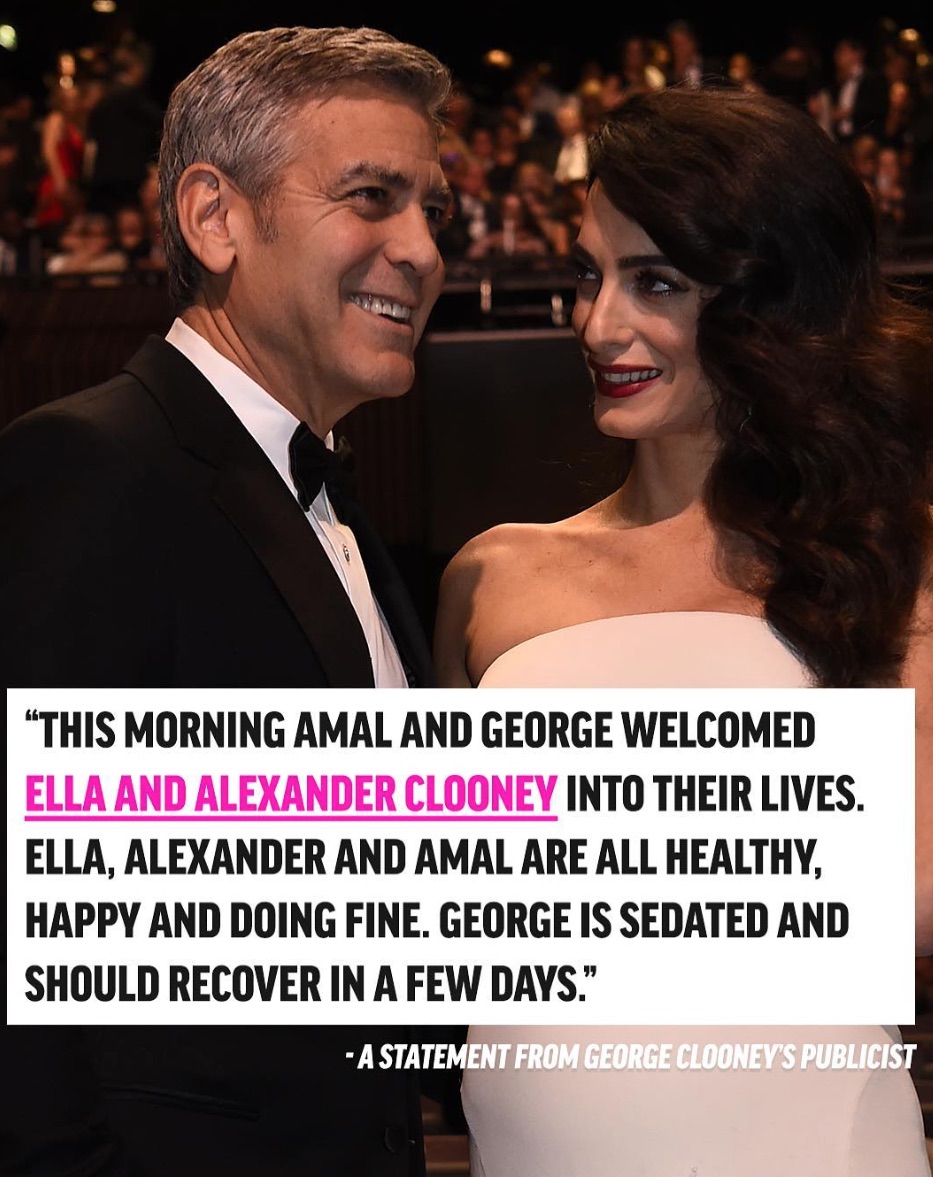 "This morning Amal and George welcomed Ella and Alexander Clooney into their lives," a rep for the Clooneys told E! News. "Ella, Alexander and Amal are all healthy, happy and doing fine. George is sedated and should recover in a few days."
[Photo: Instagram]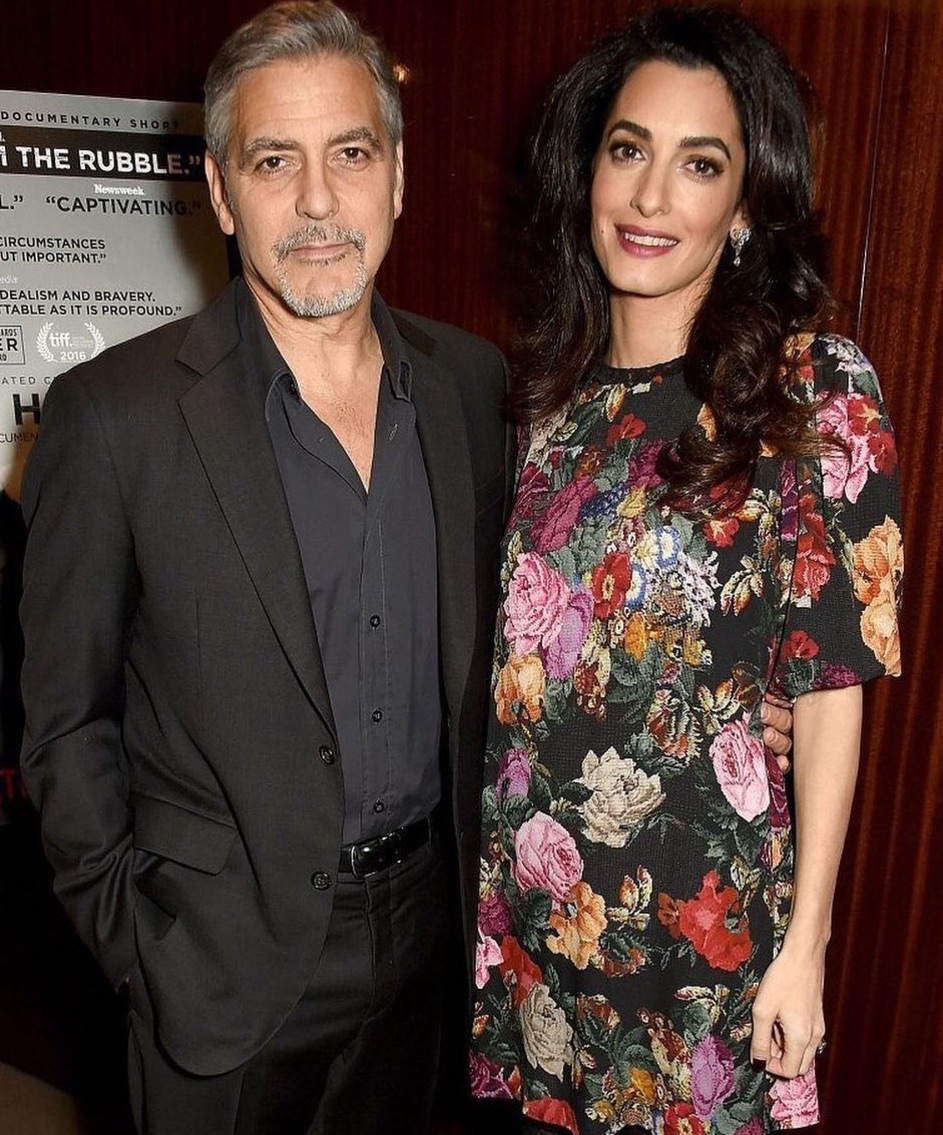 George and Amal have been busy planning for the twins and were anxiously awaiting their arrival. Sources revealed to E! News that the new parents will set up their nest in London, where they plan to raise the children for the first few years.
[Photo: Instagram]
"We are really happy and really excited. It's going to be an adventure," George said back in Feb. after news broke that Amal was pregnant. "We've sort of embraced it all…with arms wide open."
[Photo: Instagram]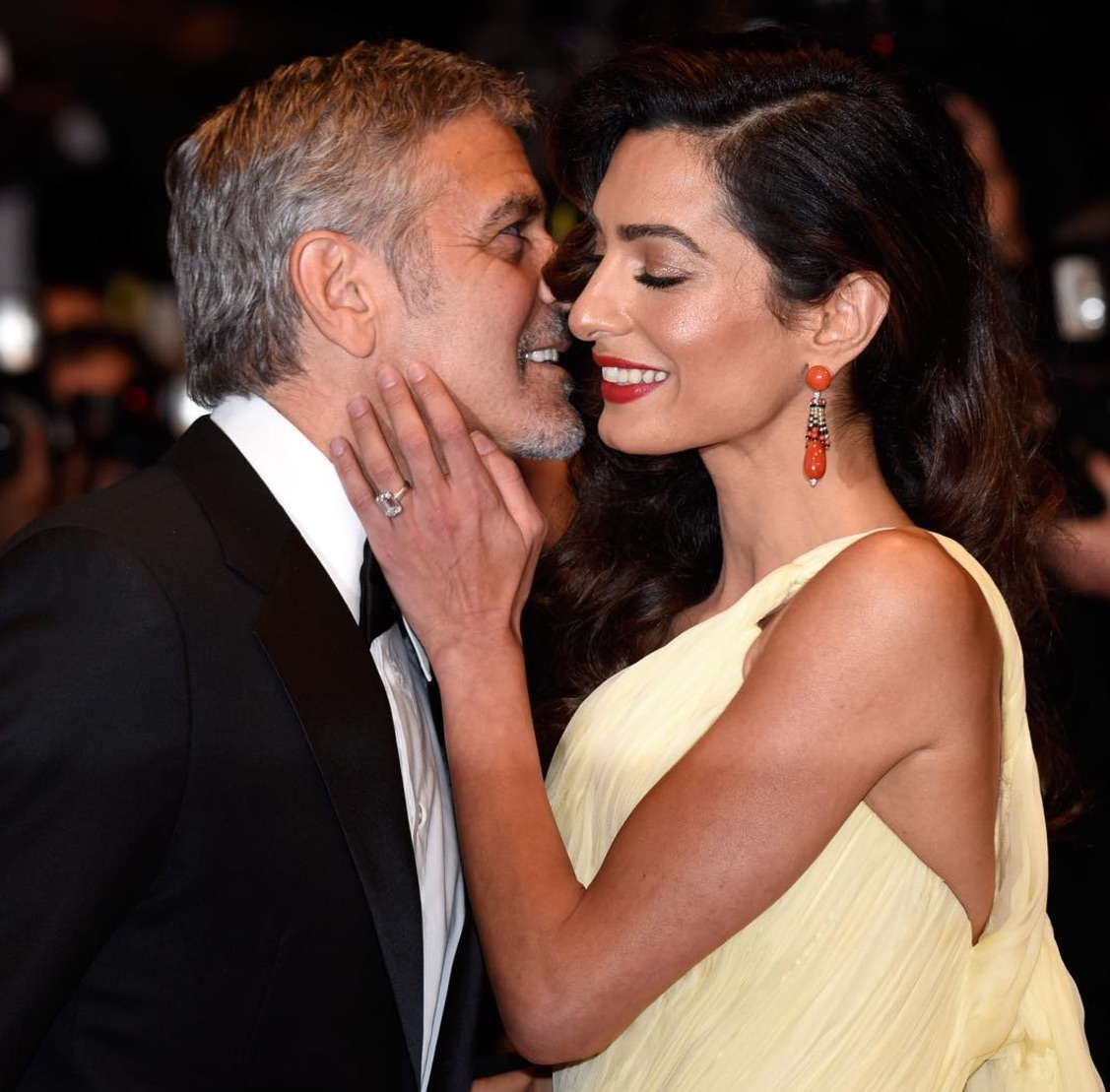 Congrats, George and Amal! We know their going to be amazing parents to little Ella and Alexander!
Want to stay up to date on the latest celebrity news? Subscribe to the SHEFinds newsletter for all that's trending in Hollywood!
[Photo: Instagram]