Gigi Hadid is not only our favorite models, but she's also one of our favorite Victoria's Secret Angels, too! So, you can only imagine that we're heartbroken to hear that Hadid will not be walking in the VS Fashion Show this year -- as was the rest of the world! This news completely blindsided fans and we cannot believe this is happening!
[Photos: Splash]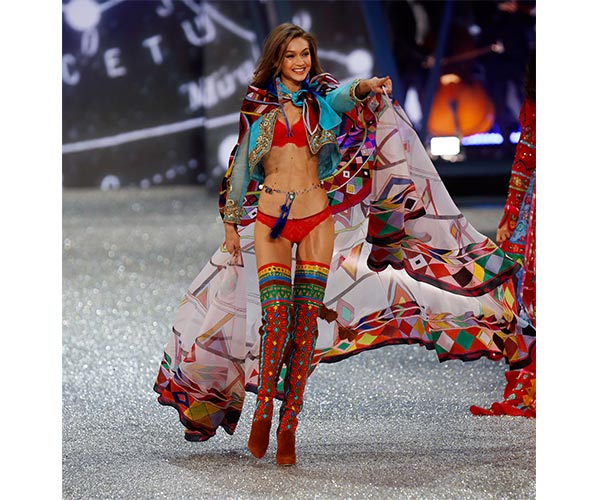 Of course, the supermodel handled the heartbreak with grace. She took to Twitter to address the news, saying, "I'm so bummed I won't be able to make it to China this year. Love my VS family, and will be with all my girls in spirit!! Can't wait to tune in with everyone to see the beautiful show I know it will be, and already can't wait for next year!"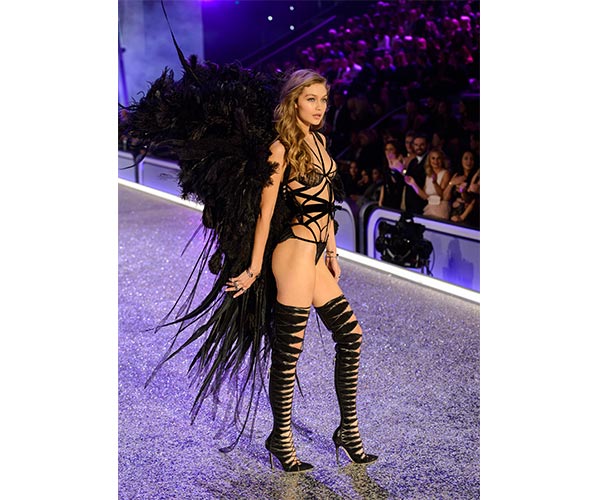 This comes as a shock because Hadid and Victoria's Secret had already confirmed that she would be walking in the show back in Aug., which is set to take place in Shanghai this year. Neither Hadid nor Victoria's Secret have elaborated on why she will no longer be walking in the show, but several fans and news outlets have speculated that it might be due to a controversial Instagram video she posted earlier this year. Hollywood Life reports that the model was seen mimicking a Buddha in the "racist" video by squinting her eyes.
Hadid won't be the only celebrity missing from the show. News has broke that Katy Perry, who was set to perform, will also not be in attendance. "Katy was initially told that she'd be able to gain access to the Asian country, but was ultimately denied by Chinese officials," according to Page Six. The Chinese government allegedly decided to block the singer from entering due to her 2015 performance in Taiwan, where she waved the Taiwanese flag and wore a dress covered in sunflowers, which is a symbol for anti-Chinese protestors.
Wow, this is a lot to process. Do you think Gigi's Instagram and Katy's concert look are the reasons why they're not going to be at the Victoria's Secret Fashion Show? Let us know your thoughts in the comments below!