Editor's note: I pitched this story before the recent hoop earrings controversy, but decided to publish it anyways because I still think they're pretty and universally flattering. Don't agree? Leave us a comment on Facebook--we want to hear from you!
Don't call it a comeback--I've owned gold hoops for years. But why do I want to wear them almost every day right now? Maybe because Jessica Alba just did to the Victoria Beckham for Target launch. Hm. Or maybe because all these cool designers like Shashi and Rebecca Minkoff have given them geometric updates: floating hoops, front-back hoops, whatever you call these.
And it doesn't hurt that street style stars are on board, too, opting for hoops of all sizes over the tiny mismatched studs that were previously their earring of choice.
Well, I'm not sure the reason (do I need one?) but I do know that I love the way they flatter my face and go with pretty much every outfit. I've rounded up the best gold hoops here, just in case you're with me! Check 'em out!
[Photo: IMAXTree]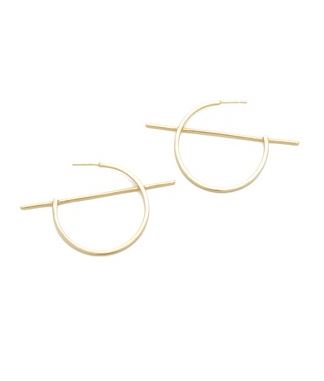 Shashi Vera Hoop Earrings ($60)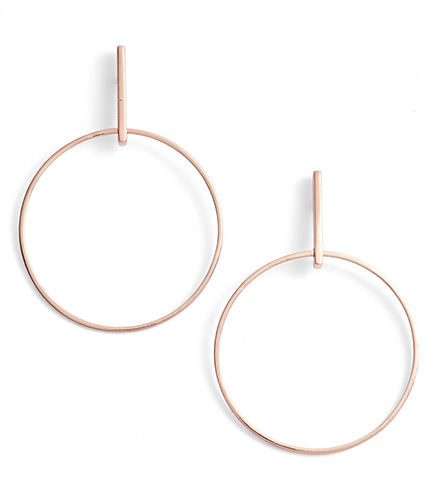 Front Hoop Earrings ARGENTO VIVO ($58)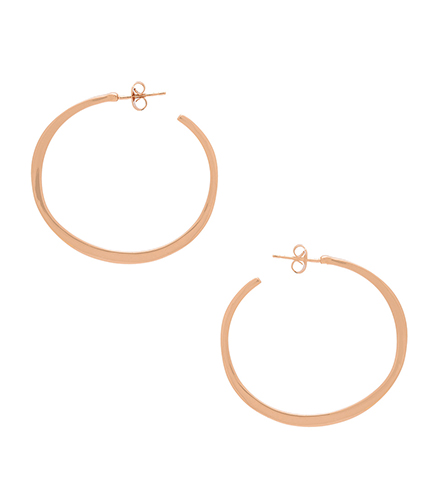 Arc Hoop large earriongs Gorjana ($60)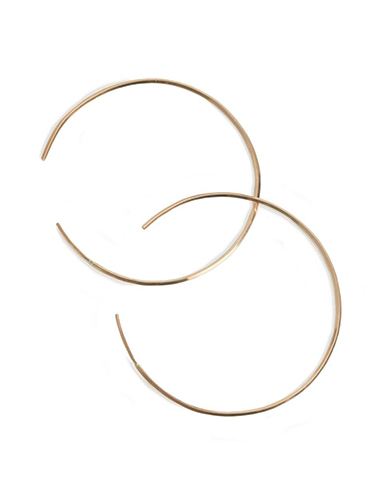 FashionABLE Meridian Hoops ($ 48)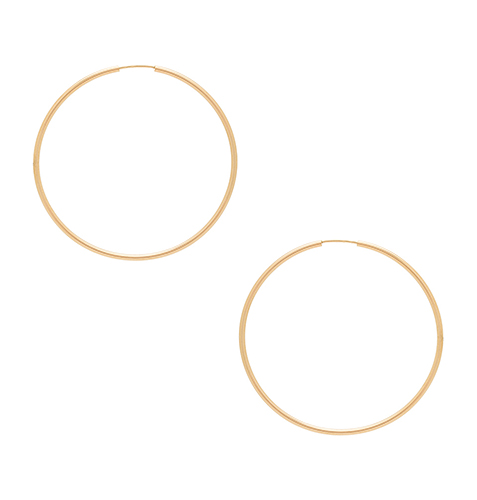 Hoop II Earrings ($225)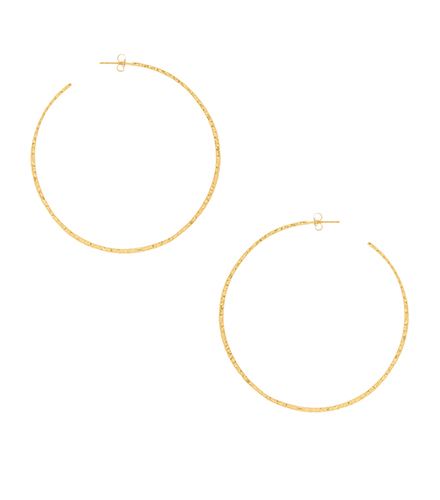 Taner XL Hoop Earrings Gorjana ($62)
Hoops Amarilo ($55)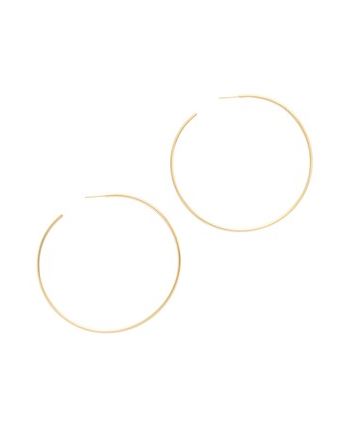 Cloverpost Large Circuit Hoop Earrings ($99)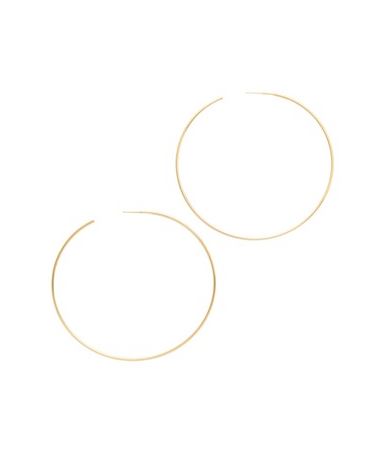 Cloverpost Extra Large Circuit Hoop Earrings ($126)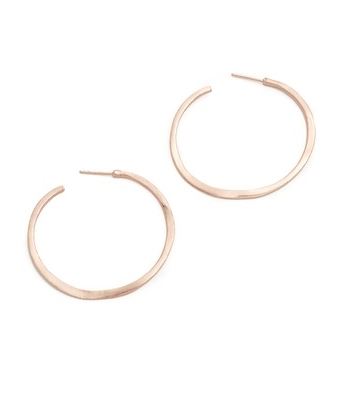 Gorjana Arc Hoop Earrings ($60)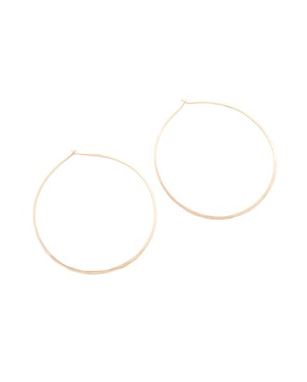 Blanca Monros Gomez Summer Hoop Earrings ($359)
Jennifer Zeuner Jewelry Olivia Hoop Earrings ($165)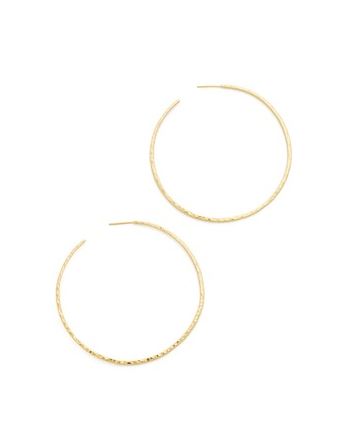 Gorjana Taner XL Hoop Earrings ($70)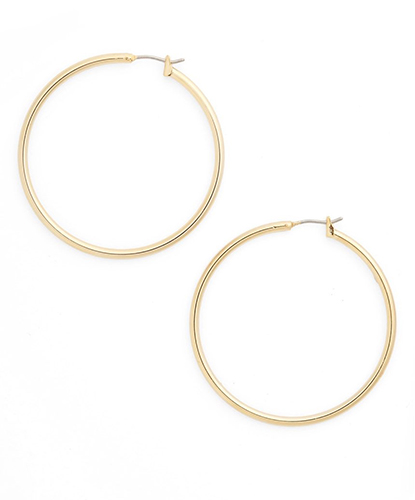 Classic Hoop Earrings NORDSTROM ($26)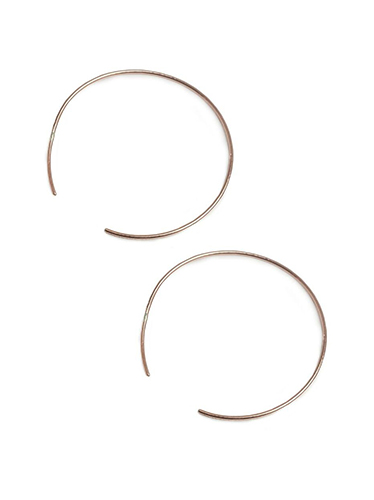 FashionABLE Classic Hoops ($ 42)