Don't fear carbs — embrace the good ones and add them to your diet for health benefits that include (believe it or not) weight loss.
If you are over 50, or getting close to the age where menopause, hormonal changes, stress, and other factors are making it more difficult to lose weight, there's no reason to think deprivation is the key to a healthier body.
Unrefined carbs — aka the opposite of processed, sugary carbohydrates like bagels and cereal — are an important part of your diet. They're rich in nutrients like filling fiber, protein, and vitamins and minerals, and, as part of a balanced diet, will set you on the path to better weight loss outcomes.
Here are five *good* carbs doctors swear by to shrink your waistline over 50.
Shutterstock
Quinoa

With all nine essential amino acids, quinoa is a protein-rich food that is high in fiber, folate, magnesium, and manganese. Quinoa isn't actually a grain — it's a seed. And it's completely free of gluten and safe for anyone with a gluten intolerance.
Shutterstock
Beans

Beans like kidney, black, and pinto beans contain an absolute wealth of protein and fiber. A little goes a long way with this food and you'll find that just a handful of beans in your salad or stew is enough to fill you up. Beans can control blood sugar levels and their high antioxidant content keeps cells healthy and reduces your risk of certain illnesses and diseases.
Shutterstock
Buckwheat

It may not be as common as brown rice or even barley, but buckwheat is a highly nutritious pseudo cereal with protein, fiber, vitamins, minerals, and antioxidants.

If you're bored of whole wheat pasta, try Japanese Soba noodles, which pair well with meats and plant-based proteins like tofu and veggies.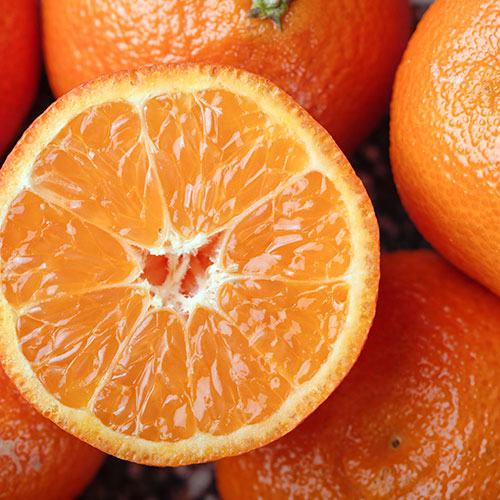 Shutterstock
Oranges

An incredible source of fiber and vitamin C, oranges can benefit your heart and even prevent anemia. If you have cut out most sugar in an effort to lose weight, the sweetness from that orange will give you a little boost — but it's far healthier than a cookie (unfortunately).
Shutterstock
Oats

Don't skip breakfast — instead, swap refined carbs like bagels for a bowl of heart-healthy oats with nuts, blueberries, banana, and almond milk. This satisfying food contains protein, fiber, and a number of important vitamins and minerals.