Jessica Alba
might just be one of our favorite celebrities ever. Not only has she starred in some of our favorite movies (remember
Honey
??), she also has a sick style and runs her own business,
The Honest Company
. Talk about a power woman! Since today is her 34th birthday, we're honoring Jess by taking a look back at her constantly evolving style. Click the slideshow to see pictures of her then and now. [Photo: Splash News, Shutterstock]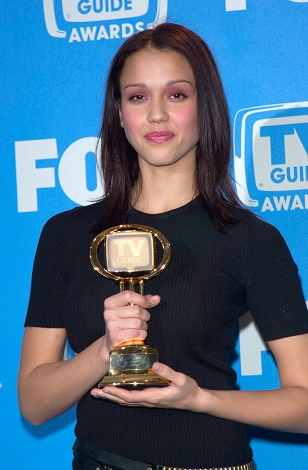 Jessica scooped up the award for "Breakout Star Of The Year" at the 2001 TV Guide Awards for her role in Dark Angel.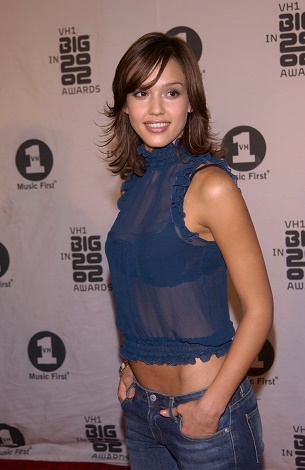 Here she is (in a sheer top that is oh-so 2000s) at the VH1 Big In 2002 Awards.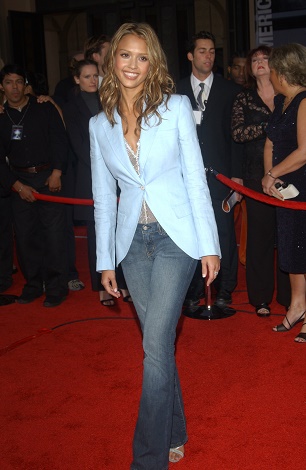 The hair, the tan, the bell bottom jeans--classic Alba circa 2003.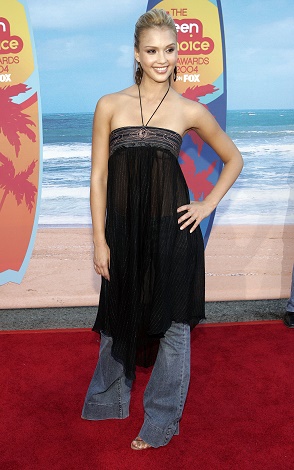 Thank you, Jessica Alba, for wearing a dress over flared jeans at the 2004 Teen Choice Awards.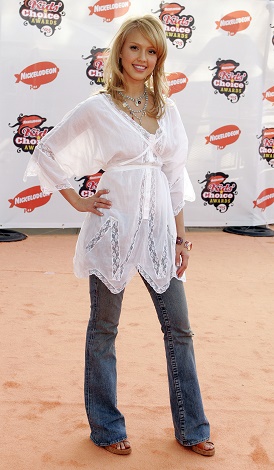 Jessica wore a similar look (just swapped the dress for a long top) in 2005 to the Nickelodeon Kids' Choice Awards.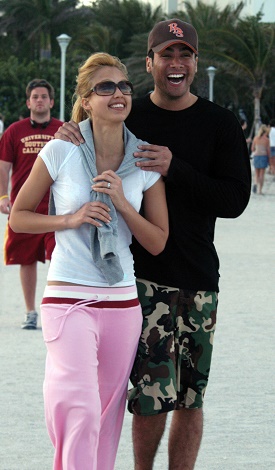 Here's one of the first photos ever of Jess with her now-husband Cash Warren--aw!!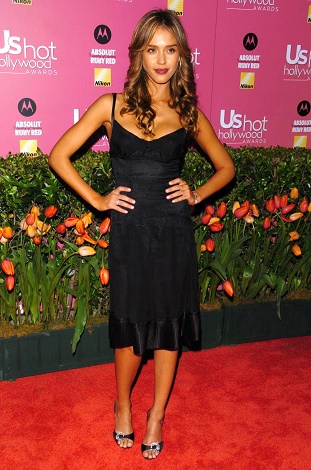 Jessica proved she deserved a spot on Us Weekly's Hot in Hollywood list at the mag's event to celebrate the issue in 2006.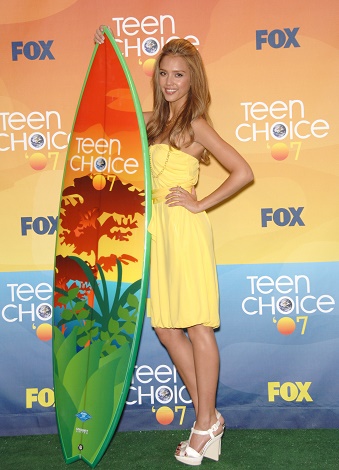 Back at the Teen Choice Awards in 2007, Jessica pulled off a bright yellow dress like no one else can.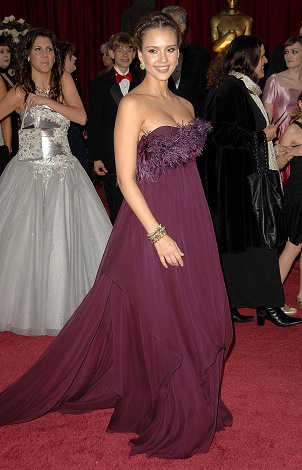 Here's Jessica at the 2008 Academy Awards--she's pregnant with her first daughter, Honor!
Jessica's maternity style for her first pregnancy included maxi dresses.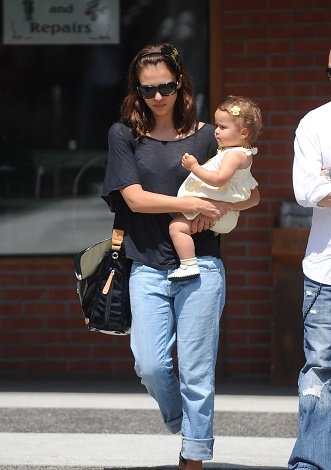 Here's Jess carrying little baby Honor in 2009!
Jess showed off her hot post-baby bod (and new 'do!) at the Independent Spirit Awards in 2009.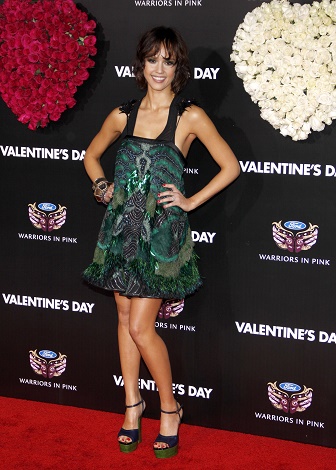 We will never forget the extremely short hair Jess debuted at the premiere for her 2010 film, Valentine's Day.
Wow--Jessica looks so serene and ethereal pregnant with her second daughter in 2011.
After giving birth to Haven, Jess snapped back into shape for the 2012 Spike Video Game Awards.
Jess still has that same gorgeous hair and glow in 2013 that she did in 2003!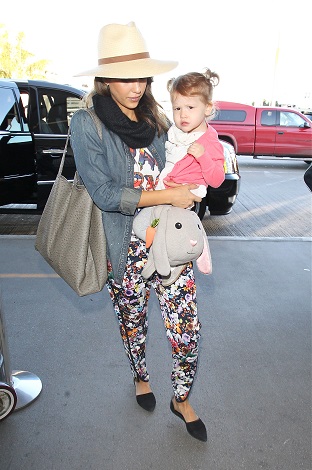 Jessica nailed airport style catching a flight out of LAX with her youngest, Haven. The hat, chambray shirt and printed jumpsuit are perfection.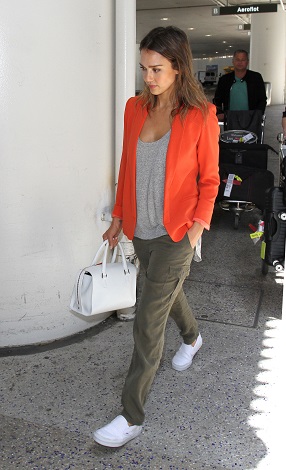 In 2014, Jessica proved again that she knows how to fly in style.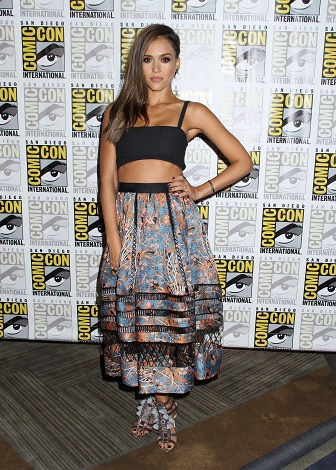 Can we talk about how toned Jessica's abs look here? The older she gets, the more she shows 'em off--props, girl!
Oh, you know, this is just what Jess wears to grocery shop at Whole Foods, nbd.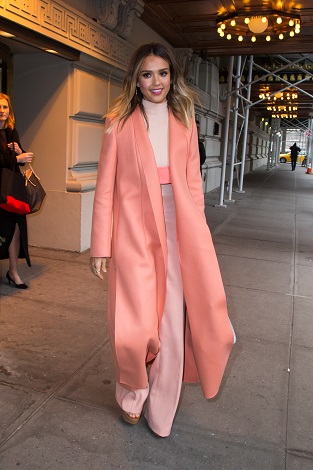 How gorgeous is Jessica's monochrome look from earlier this year?
Jess chopped off her hair in 2015!!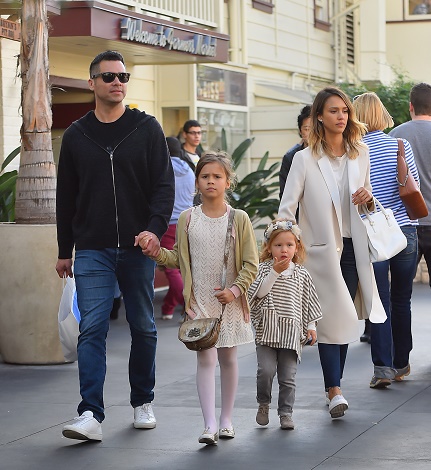 Here's a cute family shot of Jess, Cash and their two daughters from 2015. Look how far she's come over the past 14 years!