Summer is all about treating yourself, and there's no better way to indulge than by having a refreshing smoothie. Depending on the fruits and vegetables that you choose, these convenient and colorful drinks can pack in a lot of vitamins and nutrients that will nourish your body and keep you feeling healthy.
"Smoothies are a great way to get your daily fruit and vegetable intake," explains New York-based nutritionist Regina Fazzini. "It's best to load your smoothies up with fruits that are high in antioxidants and protein-rich nut butters and milks to ensure that you'll be full and focused after drinking."
Need some fun, new recipes to spruce up your morning smoothie? Here are some of our favorite summertime-inspired smoothies that taste good and are good for you: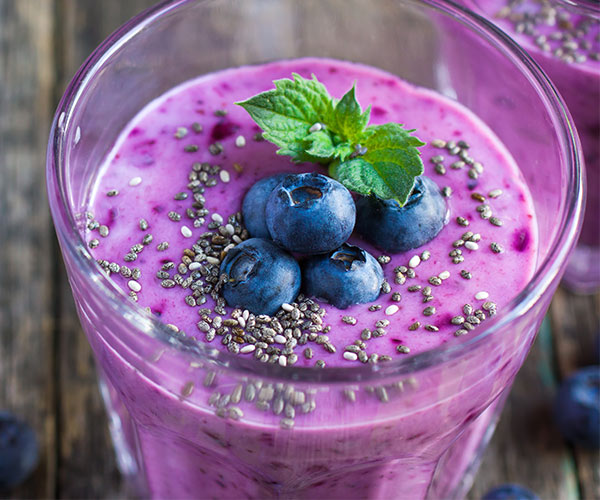 Mango Blueberry Protein Smoothie
This recipe calls for mangoes, which are rich in vitamin A, vitamin C, dietary fiber and antioxidants, and blueberries, which are known for their phytonutrients that help your body ward off diseases. Add a spoonful of chia seeds to reap their omega-3 fatty acids and fiber to make this awesome summer treat.
Ingredients:
1 cup unsweetened almond milk
1/2 cup frozen blueberries
1/2 cup frozen mango
2 scoops vanilla protein powder
1 tablespoon chia seeds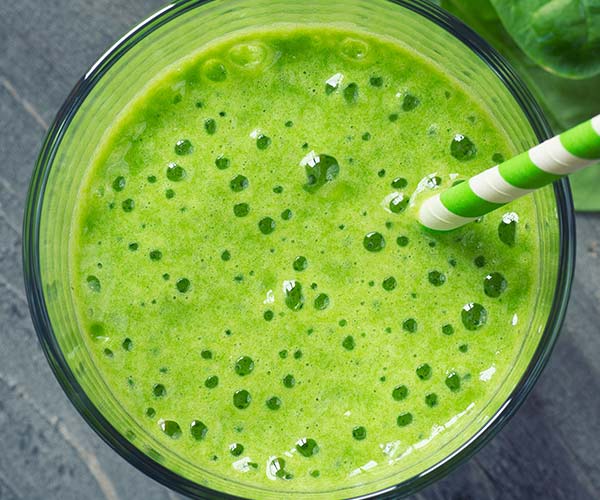 Kale Piña-Covado Protein Smoothie
This protein-packed, superfood green smoothie is loaded with healthy kale, pineapple, and avocado, which are all super nutritious and loaded with amazing health benefits.
Ingredients:
2/3 c unsweetened vanilla almond milk
2 large hand-fulls (~50 g) kale ~the leaves of about 8 stalks
1/3 c (~80 g) pineapple chunks
1/2 (~50 g) ripe avocado
1 scoop protein powder (i used vanilla)
1 c ice cubes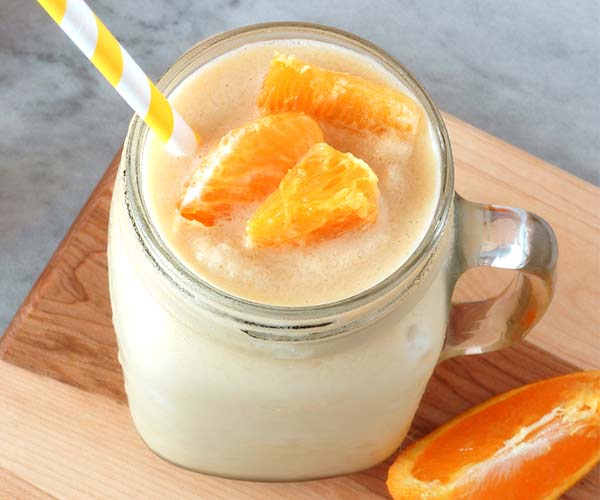 This anti-inflammatory smoothie is a healthier version of lemonade. It calls for fresh lemon, turmeric, ginger, cinnamon, honey, and cayenne pepper.
Ingredients (Serves 2):
2 cups Water
1 Lemon, squeezed
1/2 teaspoon Ground Turmeric
1/4 teaspoon Ground Ginger
1/8 teaspoon Cayenne Pepper (optional)
1/8 teaspoon Cinnamon
1 teaspoon Stevia or 1 Tablespoon Honey or Real Maple Syrup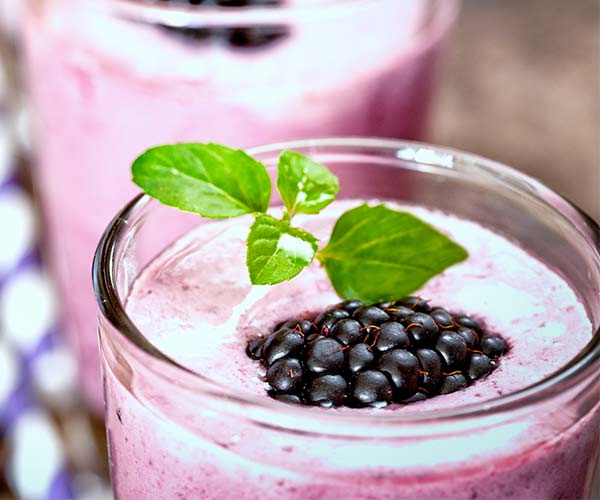 Green Tea, Blueberry & Banana Smoothie
This antioxidant-rich smoothie features green tea and blueberries, making it a nutritional powerhouse for your body. It also calls for bananas, which will help keep you energized and feeling good!
Ingredients:
3 Tbsp water
1 green tea bag
2 tsp honey
1½ c frozen blueberries
½ med banana
¾ c calcium-fortified light vanilla soy milk
This smoothie is perfect for those who like a little tart. It's super delicious and calls for healthy fruits like raspberries, mangoes, and pineapples. Add a cup of your favorite coconut milk and you're all set!
Ingredients:
1 c. frozen raspberries, plus more for garnish
1/2 c. Frozen Mango
1/2 c. pineapple, plus more for garnish
1 c. coconut milk
Photos: Shutterstock