Stomach rolls are no match for these high-protein slow cooker recipes. Who wants to eat a bland, boring salad when you can have something way better! If you're trying to lose a couple of pounds, make yourself one of these delicious meals this week. As long as you follow a nutrient-dense meal plan, you can still shed those stubborn last few pounds.
High-Protein Slow Cooker Meals You Can Make This Week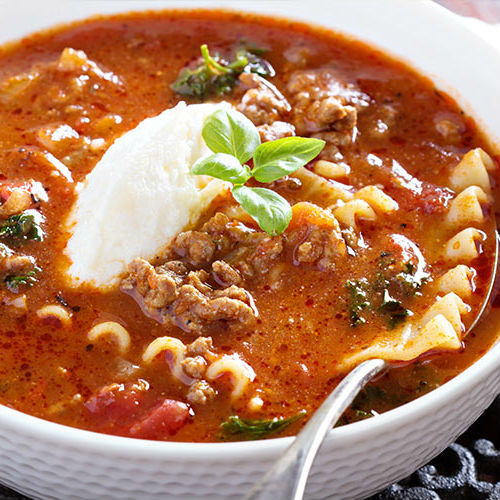 Shutterstock
1. Crockpot Lasagna Soup
Comfort foods can be healthy too! This lasagna soup recipe has lean ground beef and tons of veggies and fresh herbs.
Recipe: Spend With Pennies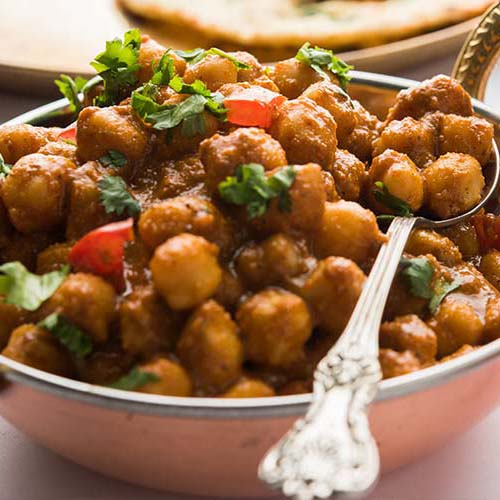 Shutterstock
2. Sweet Potato Chickpea Curry
This sweet potato and chickpea curry recipe packs all of the flavor you love, without the calories that usually come with Indian cuisine. It has a variety of nutrient-rich vegetables and is high in fiber to keep you feeling fuller longer.
Recipe: Eat Your Dang Veggies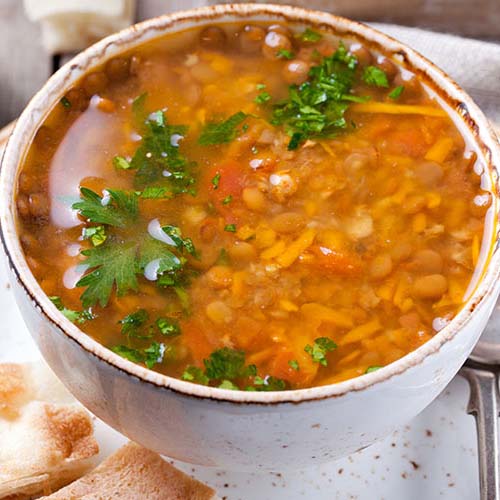 Shutterstock
3. Lemon Rosemary Lentil Soup
Lentils are filling, delicious, high in protein, and contain very little fat. If you still associate lentil soup with your grandma, then we challenge you to try this recipe. It has all the flavors of today and none of the weight gain.
Recipe: Melanie Makes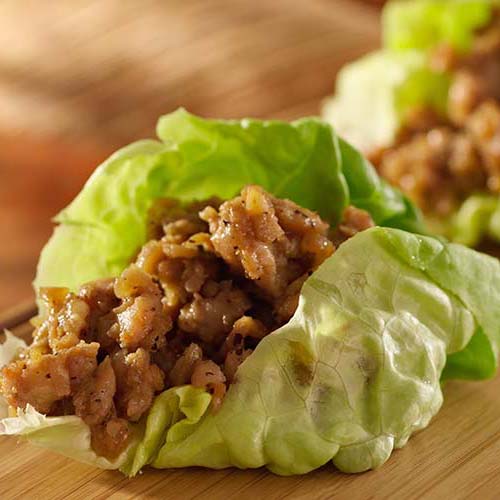 Shutterstock
4. Meaty Quinoa Cabbage Rolls
Lean beef and turkey are figure-friendly ingredients that satisfy your craving for a hearty meat sandwich. Adding mushrooms adds to the meaty texture, says Sharp, while cabbage leaves take the place of carbohydrate-packed bread.
Recipe: Abbey's Kitchen