Despite what you've been told, you don't have to subject yourself to eating bland meals just because you're trying to lose weight. You can shed those stubborn extra pounds while still enjoying yourself, as long as you eat smart!
For anyone looking to lose belly fat, it's important to balance a healthy diet with regular exercise to see real results. By eating a diet high in protein, and still packed with healthy fats and good carbs, you can eat your way to your goal weight.
Delicious High-Protein Slow Cooker Recipes To Make
Shutterstock
1. Meaty Quinoa Cabbage Rolls
Lean beef and turkey are figure-friendly ingredients that satisfy your craving for a hearty meat sandwich. Adding mushrooms adds to the meaty texture, says Sharp, while cabbage leaves take the place of carbohydrate-packed bread.
Recipe: Abbey's Kitchen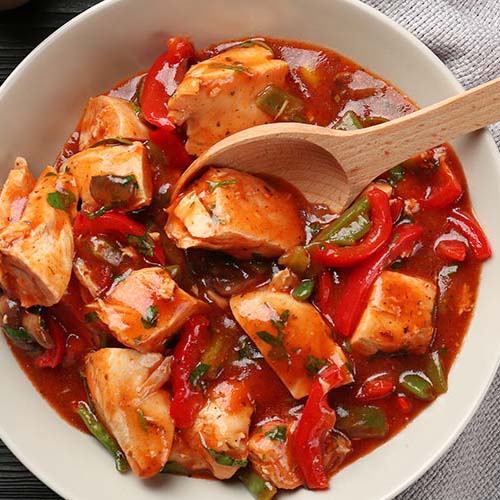 Shutterstock
2. Spicy Vindaloo Chicken
This spicy slow cooker recipe is filled with protein from chicken, fiber from pumpkin and tomatoes, and healthy fats from creamy coconut milk. The spices in this dish also give it anti-inflammatory properties that help reduce bloat. We love creamy savory dishes but the result is always a bellyache and the belly fat.
Recipe: The Gourmet RD
Shutterstock
3. Creamy Chicken and Broccoli
Just because you're on a diet, doesn't mean you can't enjoy a delicious, creamy chicken and broccoli dish. This recipe is high in protein and low in calories so you can eat it without breaking your diet.
Recipe: Skinny Mom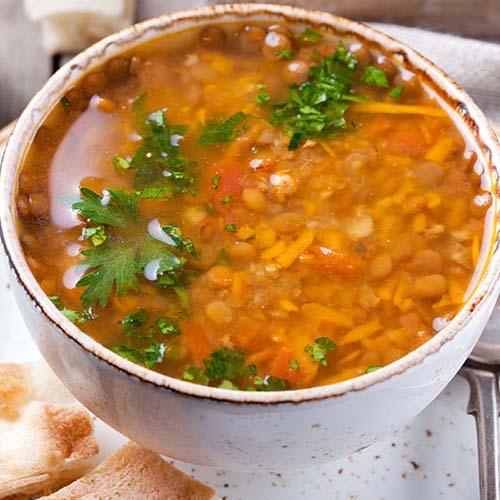 Shutterstock
4. Lemon Rosemary Lentil Soup
Lentils are filling, delicious, high in protein, and contain very little fat. If you still associate lentil soup with your grandma, then we challenge you to try this recipe. It has all the flavors of today and none of the weight gain.
Recipe: Melanie Makes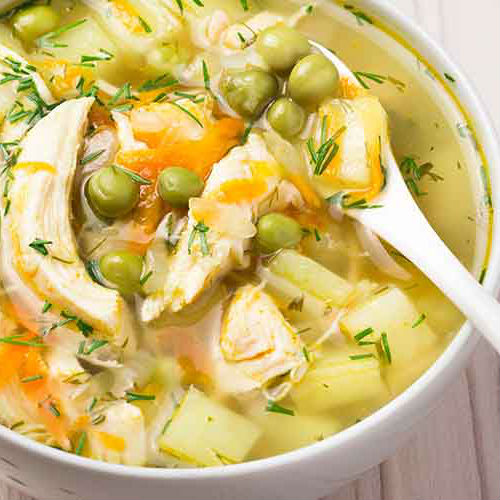 Shutterstock
5. Chicken Soup
Chicken soup is a delicious, classic recipe that you can whip up quickly in your slow cooker. It's loaded with protein from the chicken, as well as healthy nutrients from the vegetables.
Recipe: Food Network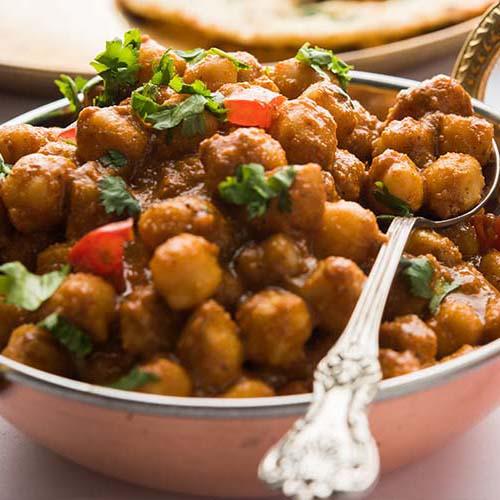 Shutterstock
6. Sweet Potato Chickpea Curry
This sweet potato and chickpea curry recipe packs all of the flavor you love, without the calories that usually come with Indian cuisine. It has a variety of nutrient-rich vegetables and is high in fiber to keep you feeling fuller longer.
Recipe: Eat Your Dang Veggies