H&M may be a Swedish company, but they're fully embracing the American tradition of Black Friday. The retailer just launched their promotion for the big day–and it's SO good. Get 30% off sitewide and in stores today. Yay!
The sale started at midnight, applies to everything on the site and also includes free shipping.
What To Buy At H&M's Black Friday Sale
If you can only afford to buy one thing at the Black Friday sale today, we'd definitely recommend one of their cashmere winter accessories. Their cashmere is really good quality (SO soft and it doesn't pill) and this sitewide sale is a good chance to get some for cheap.
Stock up on one for yourself, and they make great gifts, too. Everyone wants to snuggle up with a cashmere scarf (especially if you can't afford to buy a cashmere sweater or coat). Champagne taste on a beer budget!
H&M Cyber Week Sales
And we have more good news, too. The sales will keep coming after today. On Cyber Monday, November 26 the brand will continue their 30% off sitewide promotion, but for online purchases only. The rest of Cyber Week will be lit, too. On Tuesday, November 27, they'll have holiday sweaters from $9.99 and on Monday, December 3 they'll have more holiday styles from $9.99. Just in time for all those holiday parties and New Year's Eve.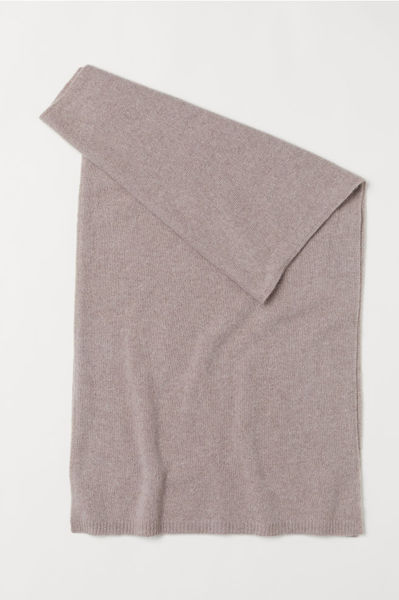 Cashmere Scarves For $41
H&M Cashmere Scarf ($41, down from $59.99)
This 100% cashmere scarf is normally $59.99, but today it's just $41. It comes in five colors: black, mustard, light gray, beige and pink. The beige is our pick: it's neutral but on-trend.
H&M Cashmere Scarf ($41, down from $59.99)
This is more of a classic scarf look; goes great with a black wool coat and leather gloves for work.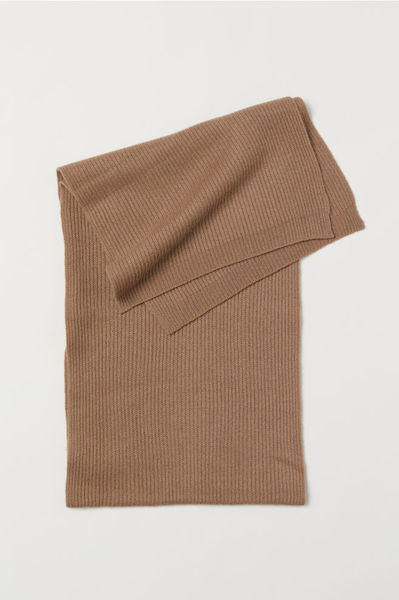 Ribbed Cashmere Scarf ($55.99, down from $79.99)
We love the ribbed detail on this cashmere scarf. It comes in grey, red, black and navy. Stock up!
Cashmere Scarf ($55.99, down from $79.99)
This scarf comes in some really cool colors - dark pink and dark green. Something different! Or you can get the basic black. #DecisionsDecisions
Cashmere-blend Hat and Scarf ($27.99, down from $39.99)
This hat and scarf set is the perfect holiday gift for anyone on your list.
SheFinds receives commissions for purchases made through the links in this post.