You don't need to search H&M racks very hard to find affordable items–their shelves are stocked with them—but it DOES take a minute to find those select items that look expensive but still cost next to nothing.
These amazing, under $100 finds are what us SheFinds editors live for; the vegan fur that feels as soft as the real thing, faux suede that doesn't look cheap, even small details like hems done correctly. It's these expensive-looking gems that are H&M's finest moments–and that bloggers live for. Just check any blogger feed and you'll see lots of H&M mixed in with all that designer.
And we found such an item this week; I was perusing their Instagram when I spotted this expensive looking blouse on blogger Maya Wertheimer:
The blouse has romantic details—ruffles and polka dot stitching—that make it look a cut above other H&M tops. You can totally wear this with a suede skirt and tall brown leather boots for fall. Or style it with a floral print pencil skirt and pumps for an even dressier look.
I looked closer on Insta and found the blouse all over H&M's feed:
The best part is that it costs just $19.99! The top also comes in black and vintage pink (so pretty!). Shop now: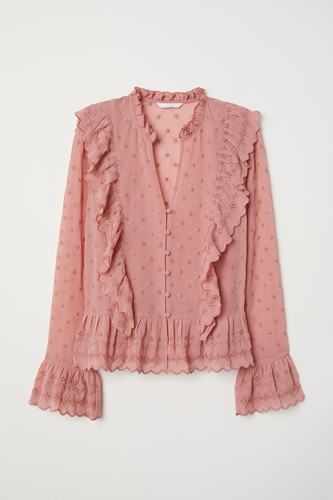 H&M V-neck Buttoned Blouse ($19.99)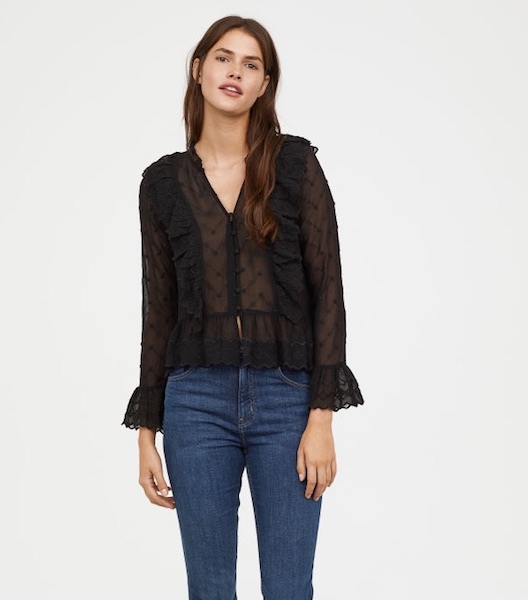 H&M V-neck Buttoned Blouse ($19.99)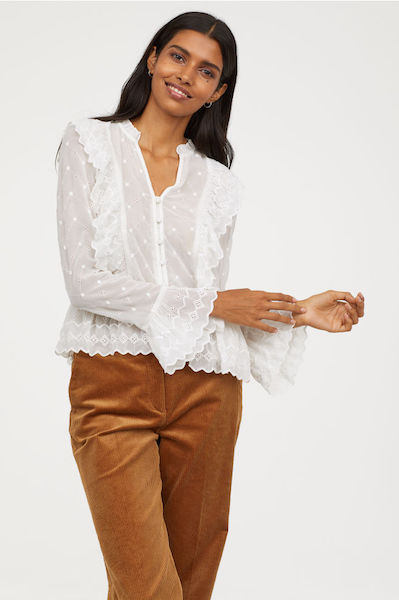 H&M V-neck Buttoned Blouse ($19.99)
SheFinds receives commissions for purchases made through the links in this post.