2018 went by so fast, right? It's already time to start thinking about the holiday season, and more importantly, the items we want on our holiday wish list.
Every beauty lover knows that this is the best time for beauty launches as major brands begin releasing the details on their high-anticipated holiday collections and gift sets. And from the looks of it, this year's lineup is going to be AMAZING!
Need help deciding what you want for the holidays? Or maybe you're stuck trying to find the perfect gift for a friend or loved one? We've got you covered! Here are the season's biggest holiday beauty launches that NEED to be on your radar!
Sinful Colors
Vanessa Hudgens x Sinful Colors Holiday Collection
Sinful Colors is teaming up with actress Vanessa Hudgens again for holiday 2018 with a new festive holiday collection. The collection is comprised of 12 holiday-inspired metallic shades that will help you be bold and sparkle this season.
CUTEX Swipe and Go Nail Polish Remover Pads ($7.99)
CUTEX is celebrating the holidays with tons of new launches, but we're most excited about the brand's new Swipe and Go Nail Polish Remover Pads. They make taking off nail polish super easy, especially when you're on the go. These powerful little guys use CUTEX's renowned Acetone Formula for a quick and complete removal of nail color.
DryBar
Glitter Gang Gift Set ($172)
The Glitter Gang set was created with all of your holiday parties in mind and gives you everything you need to achieve the perfect sparkle blowout. The limited-edition kit comes with the Glitter Buttercup Blow-dryer, Full Pint Medium Ceramic Round Brush, Glitter Spritzer Sparkle Spray, Triple Sec 3-in-1 Texturizing Spray, Detox Dry Shampoo Original Scent, and two Glitter Hair Ties.
VDL
VDL Lumilayer Holiday Set ($26)
VDL's cult-favorite primers come together in this amazing set. The collection includes travel-sized bottles of the Lumilayer Primer Fresh, Lumilayer Primer, and the Lumilayer Satin Veil Primer, and a full-size Lumilayer Primer, giving you everything to get flawless and radiant skin this holiday season.
Charlotte Tilbury
Gilded Goddess Kit ($107)
The Gilded Goddess Kit is the essential highlighter palette and makeup brush duo that every glam gal needs this holiday season. It brings instant shimmer to your makeup look with three sublime shades of Charlotte Tilbury's iconic Bar of Gold Highlighters.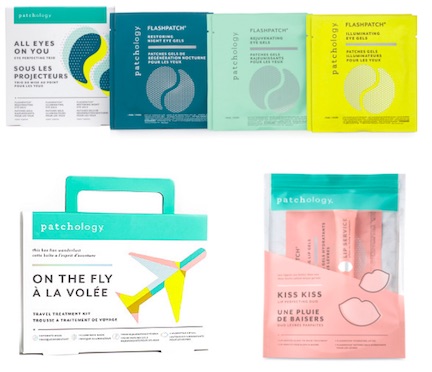 Patchology
All Eyes On You Eye Perfecting Trio Kit ($20)
Kiss Kiss Kit ($15)
On the Fly Multi-Masking Travel Skincare Kit ($20)
In need of the perfect stocking stuffers, or just want to treat your skin to some extra moisture this winter? Patchology has everything you need! The brand's holiday offerings include the All Eyes On You Eye Perfecting Trio Kit, a collection of Patchology's best-selling eye gel masks, the Kiss Kiss Kit, which features treatments to help hydrate and plump your pout, and the On the Fly Multi-Masking Travel Skincare Kit, a TSA-friendly skincare kit that patch and mask combination to hydrate your skin, illuminate your complexion.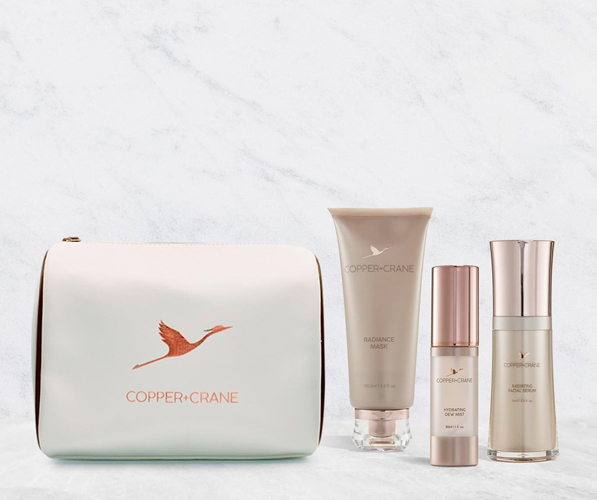 COPPER+CRANE
Facial Radiance Gift Set ($75)
This radiant gift set contains Copper and Crane's Radiance Mask, Facial Serum, and Hydrating Dew Mist, all packaged in a cute reusable bag.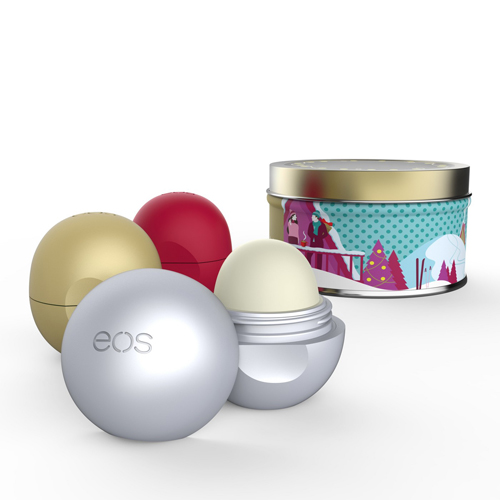 eos
Lip Balm Fireside Chai + First Snow + Pomegranate Raspberry Trio ($7.99)
We've found the perfect stocking stuffer for you. Nothing is worse than dry, cracked lips in the winter time. Luckily with this adorably packaged, limited edition eos lip balm set, dry lips are a thing of the past. The trio comes with flavors Fireside Chai, First Snow, and Pomegranate Raspberry inside.

Murad
Ready, Radiant, Glow Set ($49, a total value of $85!)
Everyone's skin needs a pick-me-up in the winter, and Murad is making sure that everyone's skin gets the TLC it needs with their holiday 2018 offerings. We've already got the brand's Ready, Radiant, Glow set on our wish list, which includes hydrating minis like the AHA/BHA Exfoliating Cleanser, Invisiblur, Retinol Youth Renewal Serum, Hydro-Dynamic Ultimate Moisture and the Multi-Vitamin Infusion Oil. Trust us, your skin will look and feel amazing!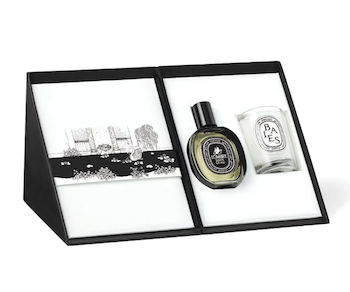 Diptyque
L'Ombre dans l'Eau Eau de Parfum & Baies Candle Set ($100)
Most likely you know someone that is a die-hard fan of Diptyque. I mean how could you not love their scents?! This gift set is the perfect splurge-worthy present for that special someone. Not only does it come with one of their signature candles but also a perfume!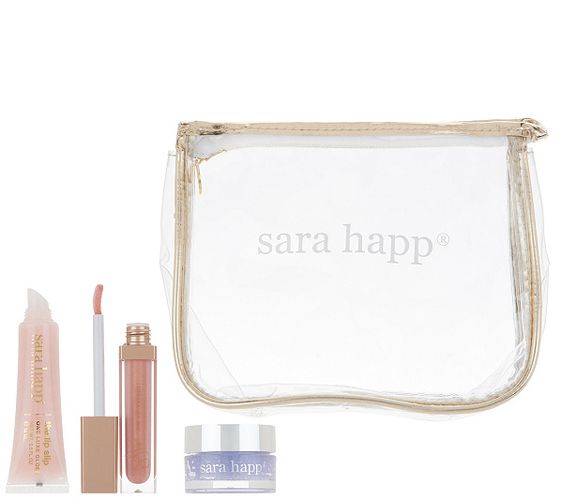 Sara Happ
Sugar Plum Berry Holiday Set ($40)
QVC Beauty just launched a new exclusive Sara Happ Sugar Plum Berry Holiday Set. The lip kit contains Sara Happ's Sugar Plum Lip Scrub, Lip Slip One Luxe Gloss, and Rose Gold Lip Slip, all wrapped in a pretty rose gold cosmetic bag. Sold separately the items cost $64 but in this exclusive set, you can get all three products for $40.
BoxyCharm
Total Beauty Aficionado Box ($79)
Don't know exactly what to get the beauty-lover in your life? No problem! Hook them up with this beauty box filled with 18 full-size products from brands like IT Cosmetics, Kat Von D, and more!
Aveda
Hand Relief™ Moisturizing Creme Trio ($21)
Dry hands this winter are no match for the Aveda hand cream trio. It delivers intense moisture therapy to soothe, heal and soften hands. The trio contains comforting candrimā™, calming shampure™, and invigorating rosemary mint original aromas.
Sol De Janiero
Coco Cabana Cream ($45)
Bum Bum fans, we have news for you! Sol de Janeiro is launching a new Coco Cabana Cream and it's literally what dreams are made of. The new coconut-scented Moisture Magnet Oil-in-Water Body Cream is the softest, bounciest body cream you will ever get your hands on. It launches Dec. 1 on SoldeJaneiro.com and will hit Sephora on Dec. 25.
OleHenriksen
Glow Home For #HYGGETIME 4-PC Skincare Advent Calendar ($40)
Everyone needs an advent calendar, right? Why not give that special on your list the gift of radiant, hydrated skin this year with OleHenriksen's Glow Home For #HyggeTime Advent Calendar?! The set features a handpicked selection of must-try skincare minis including the Truth Serum, Nurture Me Moisturizing Crème, Pore-Balance Facial Sauna Scrub, and Invigorating Night Transformation Gel. Open these glowing delights as you celebrate your Ole Glow all holiday season long!
Innisfree
My Lip Balm Best Collection ($19)
Perfumed Hand Cream Minature Set ($19)
Looking for a gift that spreads Christmas cheer? Innisfree's Holiday 2018 gift sets are super festive and come in the brand's limited-edition Christmas-themed packaging. Our editors can't stop obsessing over the My Lip Balm Best Collection and the Perfumed Hand Cream Minature Set.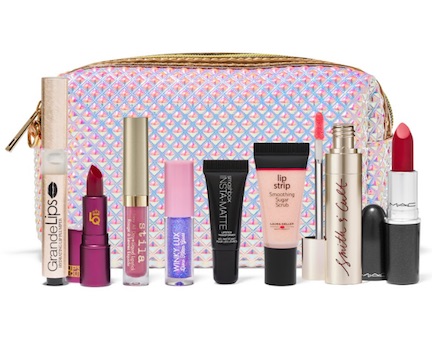 Birchbox
Holiday Lip Kit ($35, a total value of $106!)
Have someone on your list that loves to try new beauty products? Or, are you looking for new brands and products to explore for your own personal glam? Either way, Birchbox's Holiday 2018 offerings need to be on your radar this year. They have gift sets that cover makeup, skincare, nails, and hair care to ensure that there's something for everyone. They even have a box for men!
Juice Beauty
Colors Of California ($70, a total value of $120!)
Best Of Juice Beauty Skincare #1 ($175, a total value of $241!)
Clean beauty lovers know how good Juice Beauty's skincare and cosmetics products are, and now the brand is offering gift sets of their best-selling products so everyone can experience them! We recommend the Colors Of California Gift Set if you're asking for new lip products this holiday season or the Best Of Juice Beauty Skincare #1 box, which has everything you need to for radiant, ageless skin.
Fresh
Escape To Sugar Lip Set ($37, a total value of $50!)
Rose Retreat: Skin & Lip Set ($54, a total value of $76!)
The Great Escape Face Mask Set ($75, a total value of $110!)
Fresh is every beauty and skincare junkie's one-stop destination, and they just stepped up their game with their new holiday 2018 offerings. Each gift set is designed to help keep your skin looking dazzling this season, featuring best-sellers like the Sugar Lip Treatment, The Black Tea Firming Overnight Mask, and the Rose Deep Hydration Face Cream.
Kat Von D Beauty
Fetish Eyeshadow Palette ($63)
Fetish Blush + Highlighter Palette ($43)
What better way to celebrate the holidays than with fancy new eyeshadow and highlighter palettes? Kat Von D Beauty just launched their limited-edition Fetish Collection, which features the Fetish Eyeshadow Palette, the Fetish Blush + Highlighter Palette, and the Fetish Everlasting Liquid Lipstick Set. The lipstick set features an exclusive new shade, Latex!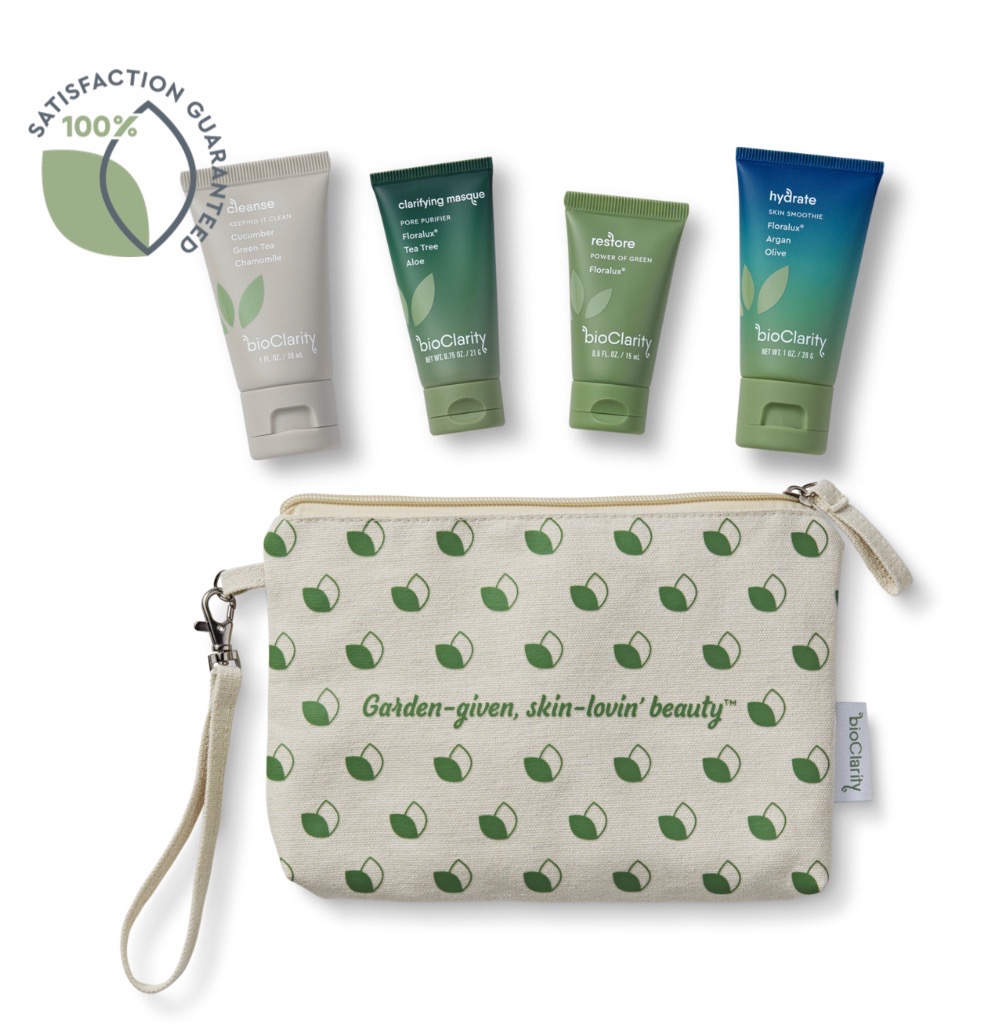 bioClarity
Garden Glow Mini Set ($34.95)
This giftable set features the bioClarity's signature skincare products, giving you everything you need to get healthy, glowy skin this winter in a cute canvas carry-all!
Hot Tools
Signature Series Digital Flat Iron, 1 Inch ($49.99)
Signature Series Gold Curling Iron ($39.99)
Signature Series 1875W Salon Turbo Ionic Dryer ($49.99)
This holiday season, Hot Tools is launching their Hot Tool Signature Series at retailers like Amazon, Walmart, and Target. It's the brand's first collection in the mass market since exclusively being sold at salons and beauty supply stores. The Signature Series -- which includes the Gold Curling Iron, 1875W Salon Turbo Ionic Dryer, and a 1 Inch Digital Flat Iron -- offers high-performance hair tools at affordable prices.
BeautyBlender
Sweet Indulgence Beauty Sampler Set ($65)
Everyone could use a new beautyblender, right? The brand's biggest holiday offering is the Sweet Indulgence Beauty Sampler Set, which is comprised of 4 makeup sponges (in original, joy, ivy, and sapphire), 4 cleansers (in a limited-edition peppermint scent!). Trust us, this is the perfect gift for all the beauty lovers in your life!
Smashbox
Holidaze: Always On Liquid Lip Set ($29)
Smashbox is going all out for the holidays with its Holidaze Collection. It features everything from contour kits and brush sets to exclusive eyeliner shades and lash + liner sets. We're super excited for the Holidaze Always On Liquid Lip Set, which is comprised of six matte metallic shades that precisely glide on a tinsel-y effect to lips and last all day.
Lashfood
Better Together Set ($25, an $87 Value)
This set contains everything you need to get your dream lashes for the holidays. In this $87 value gift set you get the LASHFOOD Phyto-Medic Eyelash Enhancer and the Phyto-Medic Eyebrow Enhancer for only $25.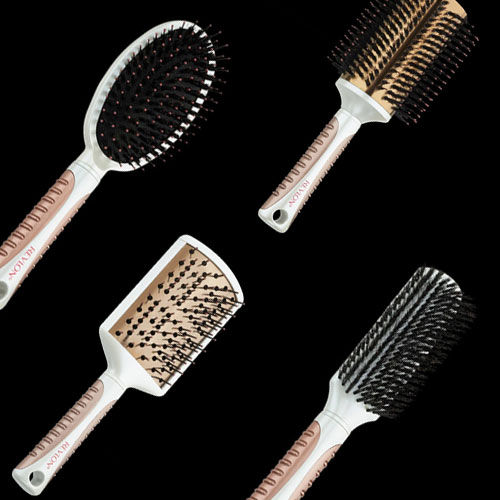 Revlon
Long-Lasting Styles Large Porcupine Round Brush ($14.99
Long-Lasting Styles Paddle Brush ($14.99)
Long-Lasting Styles 50/50 All Purpose Brush ($8.99)
Long-Lasting Styles Large Porcupine Cushion Brush ($9.99)
Revlon Pro Collection just launched four new brushes to their Long-Lasting Styles Collection. Each brush is infused with Ionic Technology ® that helps hair dry faster and locks in moisture for radiant and smooth, frizz-free hair!
Kopari
Kiss Me Under the Mistletoe ($20)
Beauty Besties ($40)
These are the best stocking stuffers ever! Between the Kiss Me Under The Mistletoe collection, which features the brand's bestselling Coconut Lip Glossy and Coconut Lip Scrubby, and the Beauty Besties Set, a compilation of the brand's bestselling skincare products (the Coconut Melt Moisturizer, Coconut Deodorant, Coconut Face Cream, and the Coconut Lip Glossy), all of your skincare needs and dreams are met!
Bite Beauty
Sweet Treats: Party Prep ($12)
Treat yourself to gorgeous lips this holiday with Bite Beauty's Party Prep set, a set of lip care minis that are dedicated to getting your pout party-ready. It features the brand's bestselling Agave Lip Mask in Champagne and Agave Lip Balm, along with a mini lip scrub.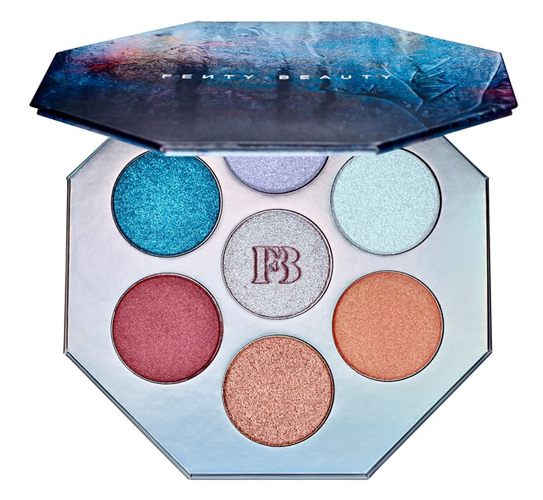 Fenty Beauty
Killawatt Foil Freestyle Highlighter Palette ($54)
Fans of Rihanna's Fenty Beauty knew that the singer was going to go big for the holidays--and she definitely didn't disappoint! The Fenty Beauty Holiday 2018 has everything you need to achieve a frosted beauty look, but the biggest product in the collection has to be the Killwat Foil Freestyle Highlighter Palette. The limited-edition palette features seven new hyper-metallic highlighters in a range of frost-inspired shades designed to make all skin tones pop.
NARS
Little Fetishes Orgasm Lip and Blush Set ($24)
Not sure what to give the beauty lover in your life? NARS' Little Fetishes Orgasm Lip and Blush Set has got you covered. The set features miniature versions of the brand's best-selling Orgasm blush and lipstick, which is a universally-flattering and award-winning shade.
Becca Cosmetics
Becca x Chrissy Teigen Glow Kitchen Kit ($44)
Becca x Chrissy Teigen Lip Icing Glow Gloss Kit ($29)
These limited-edition kits created in collaboration with Becca Cosmetics and Chrissy Teigen feature brand-new products inspired by Chrissy's ultimate holiday cravings. We can't think of a sweeter gift than this!
Knours
The Starter Kit ($28)
Knours' Starter Kit features the brand's best-sellers and makes the perfect gift for those who are clean beauty obsessed. Each product is TSA and comes in a signature canvas pouch.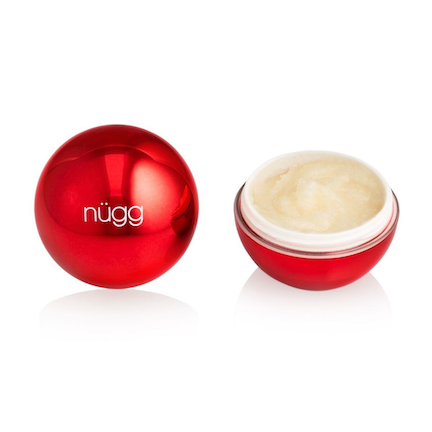 nügg beauty
Chocolate Mint Lip Scrub & Smoother ($9.99)
This all-natural and vegan nugget is going to be your new BFF this winter. It gently buffs away flakes and dryness, leaving your lips smooth and hydrated with powerhouse ingredients like Cocoa Butter, Jojoba Seed Oil, Sunflower Seed Wax, and Sugar Granules.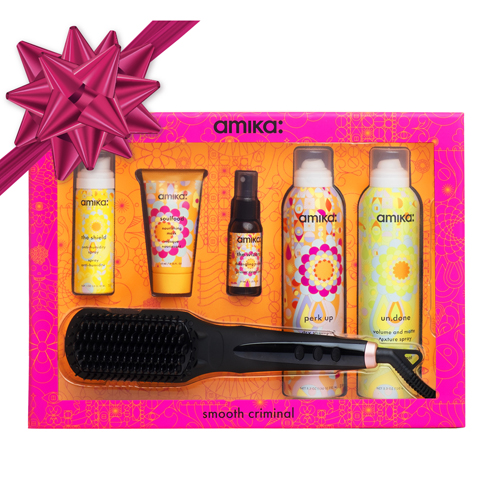 Amika
Smooth Criminal ($120)
This must-have set includes all of the products needed for silky, smooth hair from treatment, thermal protection, and straightening to second-day hair.
Here's everything that's inside:
Perk Up Dry Shampoo
Un.Done Volume and Matte Texture Spray
The Shield Anti-Humidity Spray
Soulfood Nourishing Mask
The Wizard Detangling Primer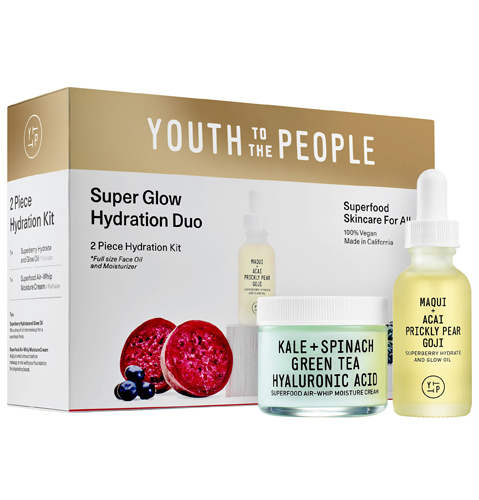 Youth to the People
Super Glow Hydration Duo ($65)
Youth to the People's two-piece hydration kit provides enriching superfoods for nourished, glowing, velvety-soft skin. Together, this duo acts as a solution to all of your winter dryness and dullness, giving you radiant, youthful skin.
The duo includes:
Superberry Hydrate + Glow Oil
Superfood Air-Whip Moisture Cream
Hourglass
Ambient Lighting Edit Volume 4 ($80)
She's gorgeous, right? Hourglass is ringing in the holidays with the new Ambient Lighting Edit Volume 4, a multitasking palette featuring the brand's bestselling shades and two new, exclusive shades. It has everything you need a flawlessly-lit complexion this winter.
Tweezerman
Champagne Shimmer Gift Set ($36)
Tweezerman has everything you need to give the perfect gift this holiday season, starting with their Champagne Shimmer Gift Set. The gift set features the brand's limited edition Curl 38° Eyelash Curler, which has been paired with its award-winning Slant Tweezer in Champagne Pink. Together, they give the gift of next-level brows and lashes.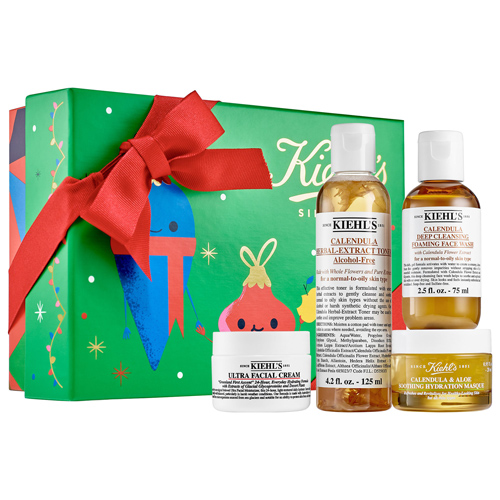 Kiehl's
Collection For A Cause ($50)
Kiehl's is giving back this holiday season with its Collection For A Cause Collection. Each purchase helps secure about 449 meals for Feeding America®. A total of 100 percent of net profits from the sale of this set benefits Feeding America, up to $100,000.
Here's what's in the collection:
Calendula Deep Cleansing Foaming Face Wash
Calendula Herbal Extract Alcohol-Free Toner
Calendula and Aloe Soothing Hydration Mask
Ultra Facial Cream
Marc Jacobs Beauty
Enamored Hi-Shine Lip Lacquer Lipgloss ($28)
Marc Jacobs Beauty always has the best holiday offerings, but this year's collection is shaping up to be their greatest yet. The brand just released the details on The Shine Factory Collection for Holiday 2018, which is comprised of gorgeous eyeshadows, illuminators, lipstick sets, and more. Our favorite from the launch? Well, it's the new Enamored Hi-Shine Lip Lacquer Lipgloss of course! This glitzy gold gloss offers a pink shimmer that will help you get your shine on this holiday season.
Drunk Elephant
Out of Office ($25)
This kit gives you everything you need to maintain that fresh-from-vacation glow this winter. It delivers moisture and nourishment with a bronzy finish and a dose of hydration to the lips.
Here's everything that's inside:
Lippe Balm
D-Bronzi™ Anti-pollution Sunshine Serum
Virgin Marula Luxury Facial Oil
L'Occitane
Holiday Almond Ornament ($14)
This festive three-piece gift set features the brand's almond-enriched favorites to help nourish and soften skin, packaged in a festive keepsake holiday ornament.
The kit includes:
Almond Shower Oil
Almond Milk Concentrate
Almond Delicious Hands
Too Faced
Gingerbread Spice Eye Shadow Palette ($49)
What better way to celebrate holidays than with a gingerbread spiced palette? Too Faced's newest scented palette is made up of 18 multi-finish warm and toasty shadows that add a little spice with buttery smoothness and pops of color.
MoroccanOil
Ultimate Moisture Favorites ($48)
The Ultimate Moisture Favorites Set features four argan oil-infused hair and body essentials to provide head-to-toe hydration. The products come in a keepsake tin and provide all the essentials for obtaining flawless hair and skin this holiday season.
The set includes:
Moisture Repair Shampoo:
Moisture Repair Conditioner
Moroccanoil Treatment
Hand Cream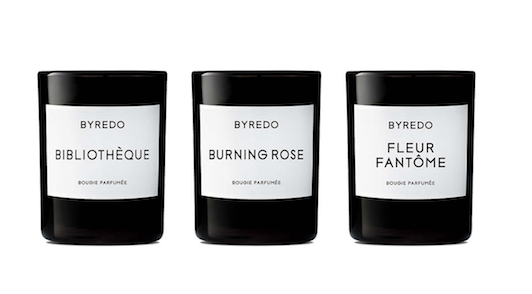 Byredo
If you have a candle-lover in your life, chance are they are a huge fan of Byredo. Their uniquely fragranced candles burn up to 60 hours, so no wonder they are so popular! Looking to gift one but not sure what scent to buy? Problem solved! This holiday season, Byredo is offering sets of three different candles including a light, medium, and strong scent so they'll be sure find one they love (or all three!).
SheFinds receives commissions for purchases made through the links in this post.