If you're trying to burn stubborn fat around the core area, you're not alone — this is one area of the body that is notoriously difficult to target and visceral fat becomes even harder to burn as we age.
What you eat and drink can help. And since you don't have time or energy to waste on products and foods that might work, here's one backed by science: this is the one drink you should be having every morning to get rid of stomach and back fat over 50.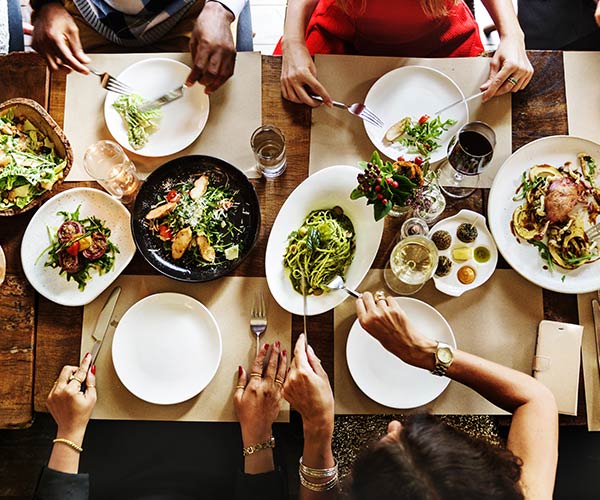 Shutterstock
When we age a combination of factors come into play that make it more difficult to lose weight and burn fat. Metabolisms slow down, stress may shoot up, and busy schedules sometimes get in the way of preparing healthy, low-calorie meals.

There is no one cure-all for visceral fat, but the right drink can actually help.
Shutterstock
Green Tea

If you were to bet money on a hot beverage that could actually influence your metabolism and spur weight loss and fat burning, you'd probably choose one that has been studied and proven effective.

And that's why green tea is among the best of the best when it comes to drinks that may help you finally burn stubborn belly and back fat.
Shutterstock
According to studies, green tea has been shown to boost metabolism and increase thermogenesis, which is the body's ability to heat up and naturally burn calories even when you're not moving.

A combination of catechins found in green tea and its caffeine content are believed to be at work here and can contribute to an increase in metabolism that can help you burn more fat.
Shutterstock
Another reason to make green tea your go-to morning beverage is because it contains a powerhouse of antioxidants that fight inflammation and free radicals in your body. Inflammation is linked to obesity, visceral fat around the core, and diseases like arthritis, cardiovascular disease, and diabetes.

Of course, green tea can't work magic, but as an aid to a healthy diet and lifestyle that includes exercise and stress reduction, it's a beneficial beverage backed by science.