Foundation is an essential part of your glam–I mean, it is the foundation after all! This important product needs to be applied perfectly in order to provide a supportive base for your face. Many people don't actually know how to apply foundation the right way.
You want to make sure that the formula is right for your skin type and won't leave you looking cakey, flakey, or oily. It's also important that you're using the right tool to apply your foundation. Otherwise, you'll be left with visible streaks and uneven coverage–and that's never a good look.
How To Apply Foundation:
We've been using foundation for years and we thought we were doing it correctly. But, celebrity makeup artist Sir John, who works with clients like Beyoncé, Gabrielle Union, and Joan Smalls, says that's not the case at all. In fact, he pointed out that most people always miss this crucial step when applying their foundation: Letting their moisturizer dry before applying foundation.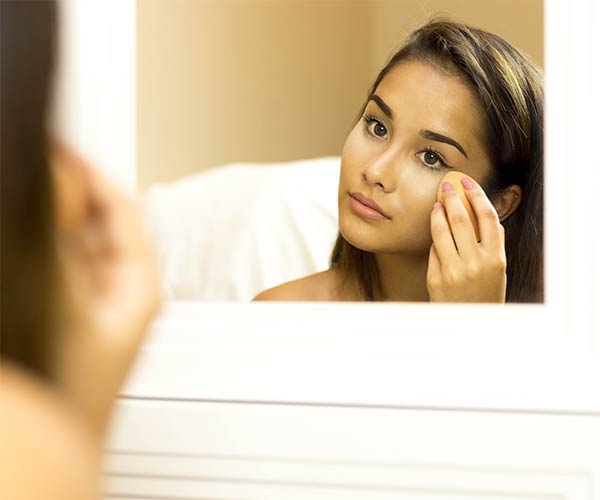 By letting your moisturizer dry, Sir John says that the foundation will dry on top of it and cause a "disconnect between how the foundation cements onto your complexion." If you wet your beautyblender and follow this step, it will help you get that natural, barely-there glow with your foundation and ensure a secure base for the rest of your products.
Another tip is to avoid putting foundation all over your face. Instead, Sir John suggests only applying it where you need coverage. Not only will this give you a natural makeup look, but it will also help the foundation blend out seamlessly.
Good to know! Not sure which foundation you should use? Here are the formulas Sir John swears by: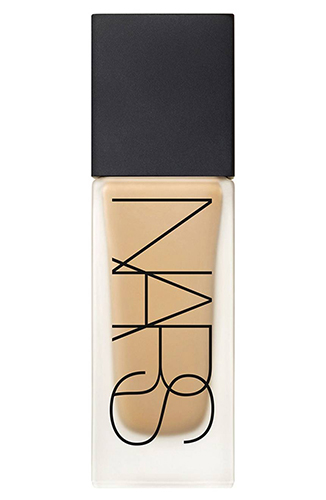 NARS All Day Luminous Weightless Liquid Foundation ($49)
This fluid foundation delivers long-lasting, natural coverage that feels virtually weightless on the skin. It neutralizes discoloration, redness, and dullness with tone-correcting technology and is resistant to humidity and sweat.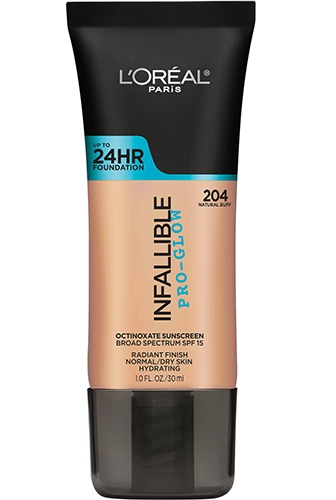 L'Oreal Paris Infallible Pro-Glow Foundation ($10.97)
If NARS' All Day Luminous Weightless Liquid Foundation is a little out of your price range, Sir John says L'Oreal Paris' Infallible Pro-Glow Foundation is a good, affordable dupe. It offers 24-hour coverage and goes on smooth with a glowing finish that lasts, thanks to its hydrating formula.
beautyblender The Original Beautyblender ($20)
And, don't forget your beauty blender! These amazing tools work better than traditional makeup brushes and sponges because they transfer your makeup to the skin without absorbing it, allowing you to use less product while still getting the most coverage. They're also better for blending and will help you avoid cake face by giving you a natural glow.
Do you have any foundation tricks that you swear by? Let us know in the comments below!
[Photo: Shutterstock]
SheFinds receives commissions for purchases made through the links in this post.