Few makeup tools accumulate as much gunk and grossness as our makeup brushes. If you can't remember the last time you gave your makeup brushes a proper cleansing, it's time. Follow these six simple steps to cleaning your makeup brushes and you'll quickly and effectively rid your brushes of bacteria, dirt, oil, and residual makeup that could be clogging your pores and causing more damage than good.
Photos: Shutterstock
Just Add Water
The very first step to take when cleaning your makeup brushes is an obvious one: just add water. Well, hold that thought. The one thing you do not want to do is fill a big bowl with water and submerge all of your brushes in this massive pool. Doing this can easily weaken the part of the brush where the bristles meet the handle, in the worst case scenario, causing them to come apart. A better option is to dunk the bristle part of your brush only into a bowl of water or run the faucet and hold the bristles under the running water for a few seconds. That's all it takes.
Add Soap To Your Hand Before Cleaning Brushes
Pouring soap over brushes is just going to create a huge mess. The easiest way to work cleanser into your brush is by applying a dime-size amount on the palm of your hand, adding a few drops of water, and gently rubbing the brush head in circular motions around the soap.
Use Baby Shampoo
Wondering what kind of soap to use? if you figured most shampoos and detergents are unnecessarily potent, you're right. A small amount of gentle baby shampoo will do the trick.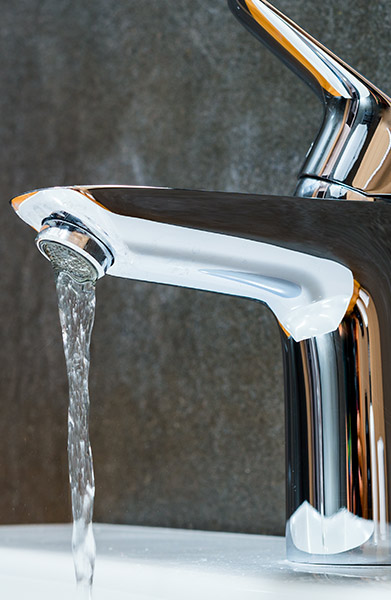 Rinse Brushes
With its bristles thoroughly cleansed in soap, the next step is to simply rinse your brush under a stream of running water. As you did before, take care not to get the handle wet.
Allow Brushes To Dry Overnight
After you've finished rinsing your brushes under cold or warm water, arrange them side by side on a paper towel or dry dishrag. There's no need to squeeze out all of the excess water from the bristles — leaving them to dry overnight is sufficient.
Shape Your Brushes
When you wake up in the morning and check on your makeup brushes you may be surprised to find they look a little … flat. That's only because you haven't fluffed them back into shape yet. Using your fingers, take each brush one by one and gently fluff the bristles back into their original shape. You may want to let them dry for a few more hours before using them. When they are ready for a test run you'll be amazed at how much more effectively your clean brushes deliver pigmented makeup — and how much clearer your skin will be.