Your nails say a lot about you, believe it or not. If your nails are in bad shape, you're probably overlooking some important nail maintenance steps that can make all the difference in the appearance of your natural manicure. If you're used to staring down at brittle, weak nails and feeling them bend at the lightest touch, it's time to show them the love they need and deserve. These five beauty tips for healthy nails will make them look strong, glossy, and in better shape to grow faster than ever before.
The first step to achieving strong nails is to nourish your body properly. Make sure you are getting the proper vitamins and minerals. A lack of essential nutrients can cause your nails, and other important aspects of your health, to deteriorate. If you aren't eating well, you're putting your nails (and hair, skin, and overall health, of course) at risk. After you've taken care of your nutritional needs, the next steps will focus on products you can apply and bad habits you need to stop now. You may not realize it, but your habits are weakening your nails and causing them to split and break.
But don't wait another day–getting strong nails is easier than you think. Here's where to start: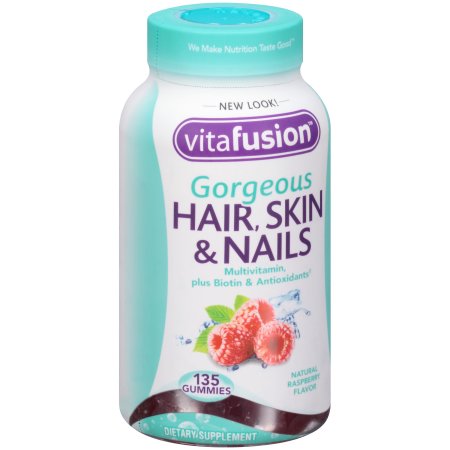 Vitafushion Gorgeous Hair, Skin & Nails ($10.19)
Step 1: Make Sure You're Getting The Proper Vitamins And Minerals
You can't grow beautiful strong and long nails if you aren't fueling your body with the vitamins and minerals it needs. Biotin is essential when it comes to protein production. Foods that contain these nutrients include fish, beef, pork, and vegetables like spinach and broccoli rabe. If you are worried that your diet may be lacking in these nutrients, try a supplement like Vitafushion Gorgeous Hair, Skin & Nails, which contains biotin and antioxidants like vitamins C and E.
Step 2: Take Breaks In Between Polish
Most of us love to look down at our nails and see a gorgeous shade of polish to lift our spirits. But if you're constantly jumping from one polish to the next with no breaks in between, you are risking your nails' health. Most polishes weaken nails if left on too long and can contribute to their brittleness. For healthier nails, get into the habit of giving your nails a few days to rest in between polishing sessions.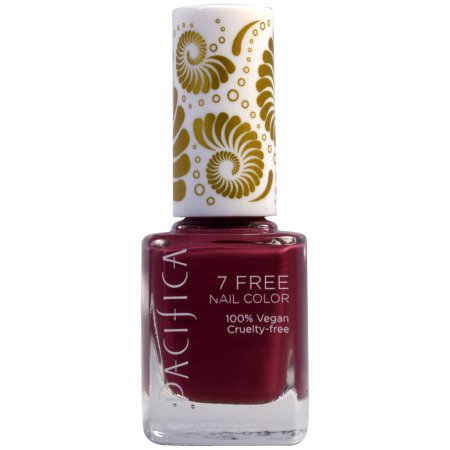 Pacifica 7 Free Nail Color ($52.99 Pack of 4)
It doesn't matter what nail polish you use, giving your nails frequent breaks is always recommended. But if you are going to wear polish on a regular basis, it's worth it to invest in safer, non-toxic formulas like Pacifica 7 Free Nail Polish, which is free of formaldehyde, toluene, and other chemicals.
OPI Medium Fine Silver Cushioned File ($9.39)
Step 3: File Your Nails Correctly
Keeping your nails filed is one of the simplest ways to ensure they are maintained and won't split. Torn nails get caught in fabric, which can cause them to rip even more. Some people don't know how to fill their nails correctly. You never want to use a substandard metal file because it can weaken nails. Get your hands on a fine grit nail file like OPI Medium Fine Silver Cushioned File and file them in only one direction. This keeps your nails from peeling and shredding.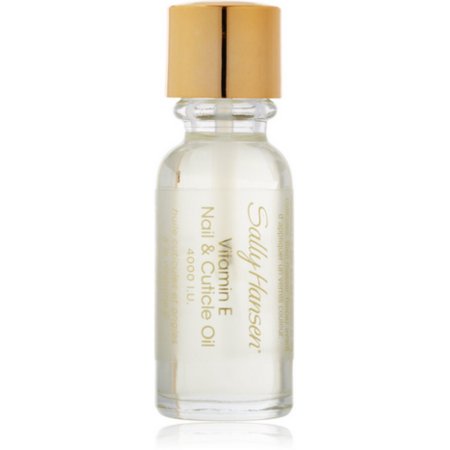 Sally Hansen Vitamin E Nail and Cuticle Oil ($5.79)
Step 4: Show Your Cuticles Some Love
Your cuticles (the skin surrounding your nails) are so delicate. They can become dry and rough easily. You don't want to cut your cuticles (like your manicurist does at the salon) on your own because it can lead to cuts and those dreaded hangnails. Instead, keep your cuticles healthy with a cuticle oil. Once or twice weekly, use a quality cuticle oil like this one by Sally Hansen, which contains vitamins E and B5, and allow its vitamins to absorb into your skin and moisturize your cuticles.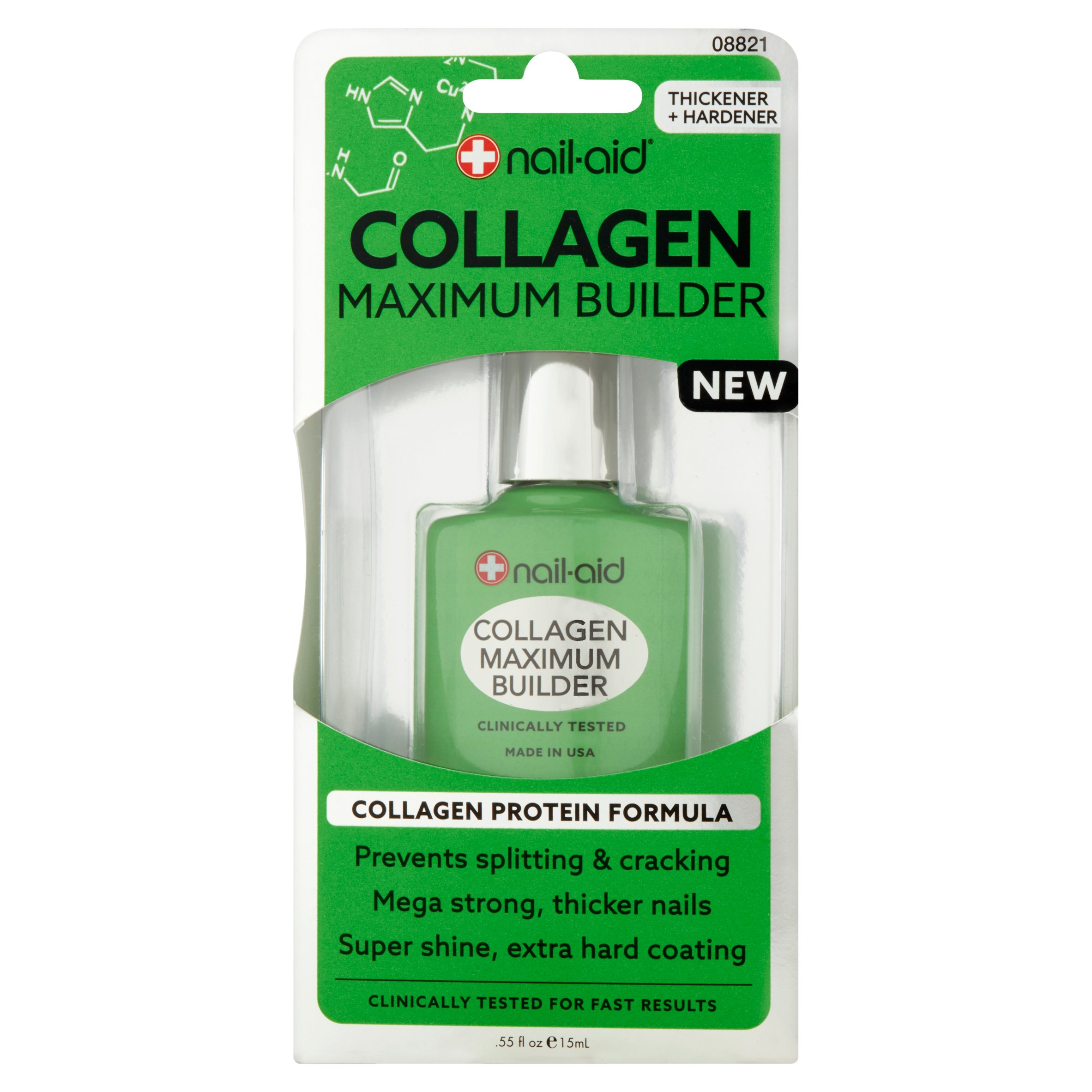 Nail-Aid Collagen Maximum Builder ($3.88)
Step 5: Apply A Nail Strengthening Polish
While it's important to let your nails breathe in between polishing sessions, it's also good to keep them protected from harmful elements--like washing dishes. Prolonged exposure to water can make your nails very weak and brittle. Apply a nail strengthening polish which has a collagen protein formula and no nasty toxins. It can prevent breakage and help your nails grow longer and stronger.
Learn more about nail health tips by checking out how to repair nails after a gel manicure and how to prevent peeling nails on SHEFinds.
SheFinds receives commissions for purchases made through the links in this post.