While most couples give themselves at least a year to plan their wedding, some opt for a shorter engagement. Whether it's time restrictions, family obligations or simply the desire to say "I do" as quickly as possible, planning a wedding in six months is not only possible, but you can even make it as fabulous as a celebrity's (after all, they are known for their quickie nuptials!). Just use these tips from celebrity wedding planner
Andrea Freeman
, who most recently put together the vows of
Nikki Reed
and
Ian Somerhalder
.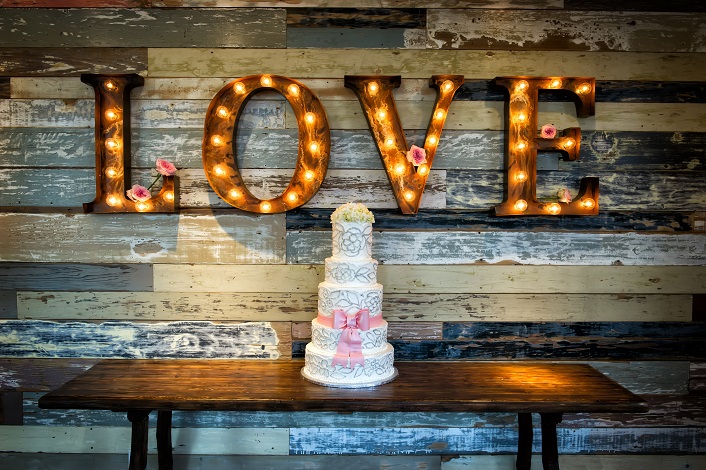 Identify Your Priorities.
Your wedding celebration is about the two of you and should be an expression of the things that are reflective of you as a couple. "I recommend coming up with a list of five non–negotiable items," says Freeman. Anything more than that will be too overwhelming in such a short amount of time.
Pick The Right Location.
Celebrities like to be ahead of trends when it comes to wedding locations, but they also like to keep the location personal. "Since the wedding location sets the tone for the entire event, make sure you select a spot that's important to you as a couple," says Freeman. "Private estates, floral gardens, rustic ranches, vineyards and destination venues with breathtaking ocean views are all good options to consider."
Pay Attention To The Details.
One of the best ways to keep your guests engaged, wanting more, and wondering what's next is to have little detailed surprises throughout your wedding (and wedding related events.) Think wedding baskets, which can be a luxurious treat for your out-of-town wedding guests and exactly the kind of detailed comfort that celebrities request in each room; stationery, which will set the mood and the look of your event and will be the first glimpse into your wedding celebration. Beautiful calligraphy on the envelopes and even the stamps you chose let your guests know that this is a well-crafted event that simply cannot be missed; and menu cards that inform guests about the delicious food you've selected for your celebration and can also double as place cards.
Find Multitasking Vendors.
Try to get your vendors to provide more than one service if they can, recommends Freemans. For example, if you want to use lighting to enhance the mood for your reception, use a DJ that provides lighting as well. Photographers can often add a video package. This will cut down on the number of contracts you have and create less back and forth when it comes to communicating as you get ready for your big day.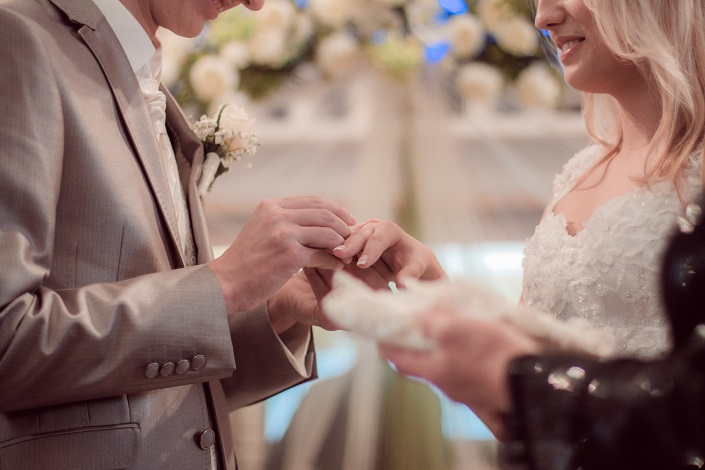 Focus On The Meaning Of The Day.
Never lose sight of the real reason for your wedding: to celebrate with treasured family and friends. "Sure it will be fun to be in the spotlight, but don't forget to step away from the crowd for a moment and savor a private and special moment together," says Freeman. "Celebrities often plan an elaborate spread for cocktail hour so that their guests are well taken care of while they slip away to capture their first precious moments as a happily wedded couple on camera. These are images you'll treasure for a lifetime!"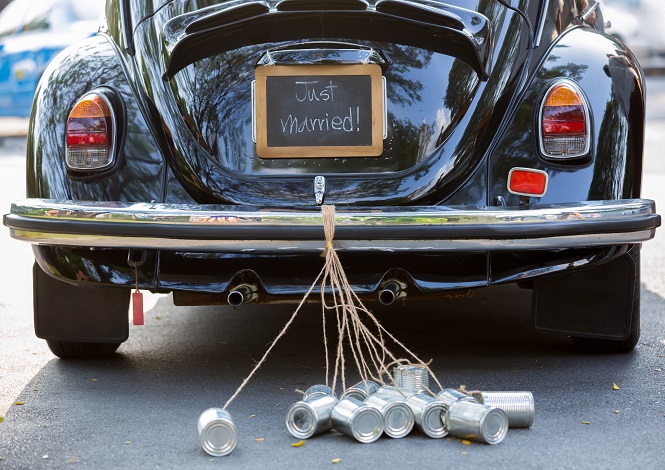 Hire Some Help.
Since you're planning in such a short amount of time, you might want to hire a planner. "Planning the amazing wedding that you envision requires hours upon hours of time, energy, and creativity and the success depends on the team of professionals chosen to bring it all to life," says Freeman. "Your planner will help you sift through the options and select the most reliable vendors in the industry and the most spectacular location."