We've all been there. A nasty pimple emerges and we're eager to pop it immediately. But turns out all that prodding and squeezing can do a lot of harm, like causing skin infection and even scarring! In order to help you avoid these nasty results, read on to find out the right way to pop a pimple, according to dermatologists.
[Photos: Shutterstock]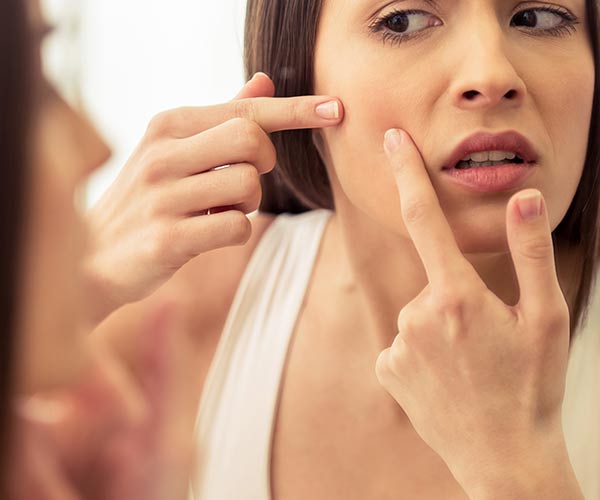 First things first, you should only be popping small whiteheads, blackheads, and pustules (which look like whiteheads but the skin around the head is red and inflamed) that are close to the surface of the skin. Experts say to leave popping deep cycts to them.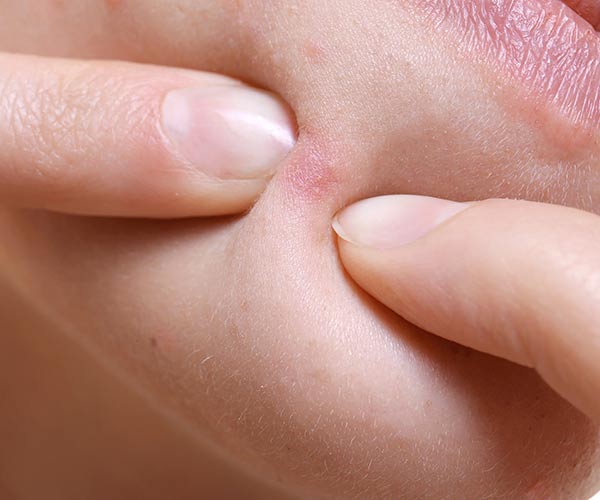 As far as the best time to pop a pimple, dermatologists say it's in the evening because the skin has time to recover overnight. It's even better after you just get out of the shower, "when your skin is clean, and the heat has helped to loosen and soften the skin," Dr. Rachel Nazarian told Elle.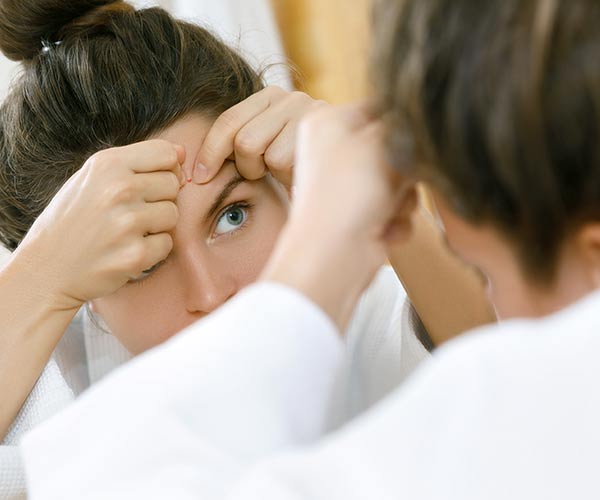 And for the final steps, make sure your hands are clean and your skin is makeup-free. Both of these steps minimize the risk of transferring bacteria and causing an infection.
Once you're all set, "Gently pull the surrounding skin away from the pimple, and push down with light pressure—don't press down on the middle white/black part—the central white core or black core should drain out easily," Dr. Nazarian also told Elle. "If not, leave it alone. It's not ready."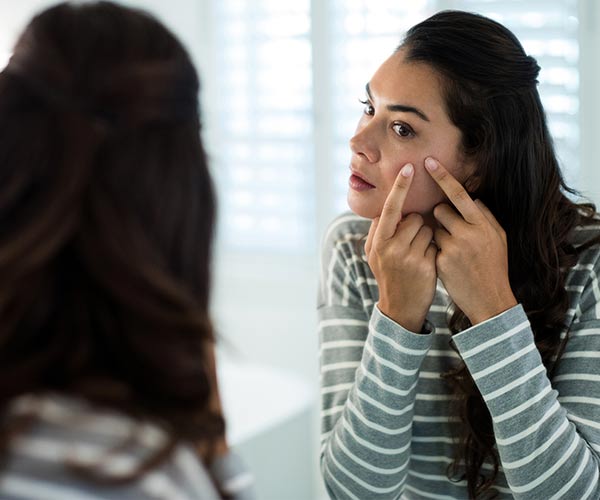 Once your pimple is drained, you'll want to throughouly wash the area with a gentle cleanser. Experts say to skip the acne creams, which can cause further irritation and potential scarring on broken skin.
Well, there you have it! You may just want to bookmark this page for future reference.