With summer right around the corner and the weather getting hotter, it's finally time to break out those cute summer tanks, skirts and dresses. Since it's still early in the season, the one thing that's missing from your summer look is a tan. But don't worry, there's self-tanner to fix that.
This easy at-home method brings instant results and gives your skin a beautiful sun-kissed glow. But before you reach for your self-tanner, follow these steps to get perfect even coverage and longer-lasting results.
[Photos: *Imaxtree]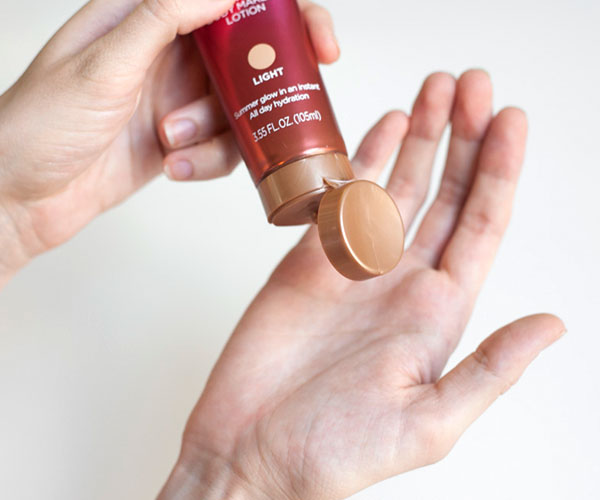 Before you put any self-tanner on, you have to make sure that your skin is exfoliated. Grab a scrub brush and your favorite exfoliator to remove the dead skin cells from the areas you want to apply self-tanner to get even coverage. Spend a little bit more time exfoliating where your skin is the thickest like your knees, elbows, and ankles.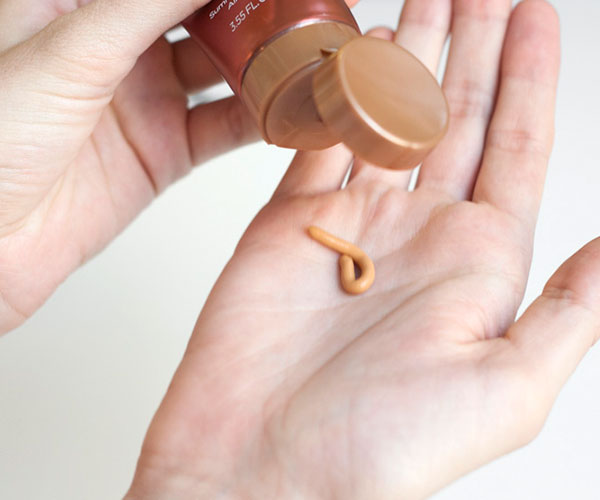 After you've exfoliated and dried your skin, the next step is to apply the self-tanner. It's best to apply the self-tanner in sections to make sure that you've covered each spot evenly, so start at the arms and then work your way across the body. Massage the self-tanner in circular motions and don't forget to wash your hands with soap and water after you've completed each section.
Also, make sure you're blending the tanner into your wrists and feet; you don't want them to miss out on the sun-kiss glow!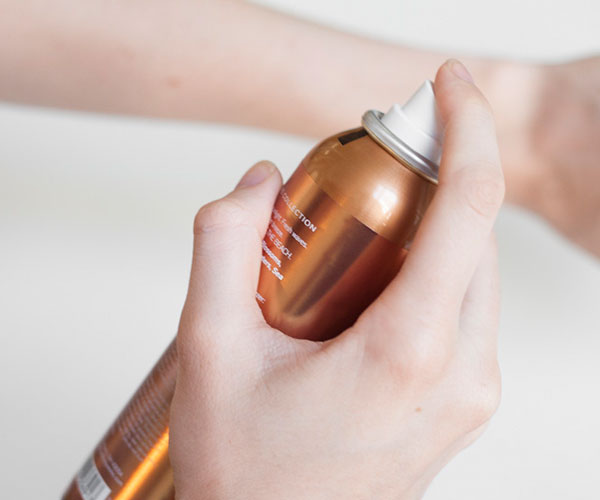 Another tip is to dilute the self-tanner when you're applying it to your joints (elbows, knees and ankles) because these areas tend to absorb more self-tanner than the rest. To dilute, you can either lightly rub the tanner with a damp towel or apply a thin layer of lotion to it before applying.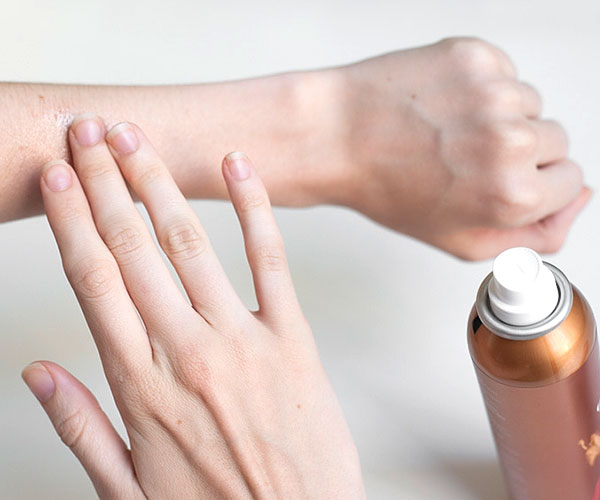 Now that your body is nice and tan – and probably a little wet and oily from the self-tanner – it's time to let it dry. Wait at least 10 minutes for the self-tanner to dry before putting on clothes.
It's suggested that you wear loose clothes to keep from removing any self-tanner and to also avoid doing any strenuous activities that would result in sweating until the tanner has completely set in, which can take up to six to eight hours.