There are plenty of ingredients that are great for aging skin, but none work quite as well as hyaluronic acid. Its hydrating effects work wonders on the skin, helping it lock in moisture by repairing the moisture barrier. By doing this, skin looks instantly plumper and firmer and concerns like fine lines and wrinkles practically disappear.
Hyaluronic Acid Skincare Benefits
"It's a substance naturally found in the skin and works to maintain water for a fuller, more youthful look. Its unique, moisture-binding feature allows it to hold many times its own weight in water," Dr. Rachel Nazarian, M.D., who is an assistant clinical professor at The Mount Sinai Hospital Department of Dermatology, tells TODAY.
Best Hyaluronic Acid Cream
Nazarian is no stranger to hyaluronic acid and its amazing anti-aging properties. In fact, she's been using it for years! But, it wasn't until she started using Neutrogena's Hydro Boost Hydrating Water Gel Face Moisturizer that she really started to see results. "I've been applying hyaluronic acid to my skin for years. I used to apply a high-grade version of hyaluronic acid topically to my face, but the molecules were large, making it difficult for them to absorb into my skin," she explains. "Today, smaller molecules of high-grade hyaluronic acid with better topical absorption capabilities can be found in over-the-counter products, including this gel cream which I apply nightly. Bonus: Its hydrating properties curb the irritation caused by retinols."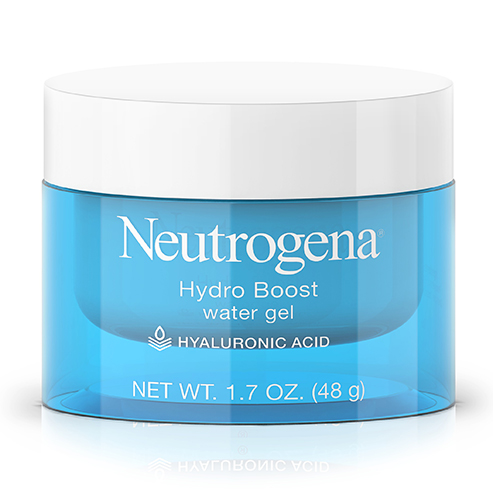 Neutrogena Hydro Boost Hydrating Water Gel Face Moisturizer ($14.99)
This moisturizer instantly quenches dry skin and boosts its hydration level with its oil-free water gel formula. It uses hyaluronic acid, which acts as a sponge for dry skin cells, to reveal smooth, supple, and hydrated skin. It also contains olive extract, which is known for its strengthening and moisturizing properties. Together, these ingredients keep the skin's moisture barrier stronger and protected, preventing any further moisture loss.
Neutrogena knows that hydrated skin is the best defense against aging. Check out some of the brand's other Hydro Boost products that will help keep your skin hydrated and healthy: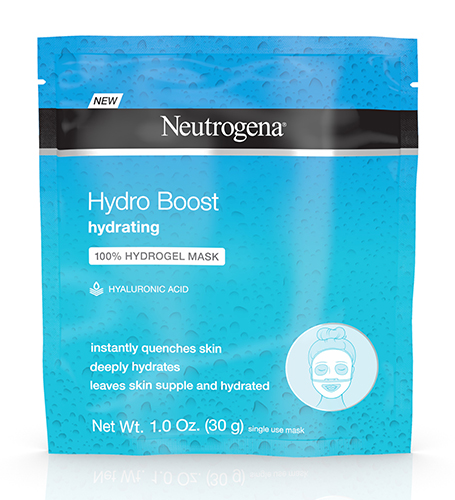 Neutrogena Hydro Boost Hydrating Face Mask ($2.50)
This hydrogel mask uses hyaluronic acid to instantly hydrate the skin. It's made from unique 100% hydrogel material that contours to the skin and seals in its hydrating formula for optimal absorption. Leave it on for 15-30 minutes and your skin will feel soft, supple, and smooth.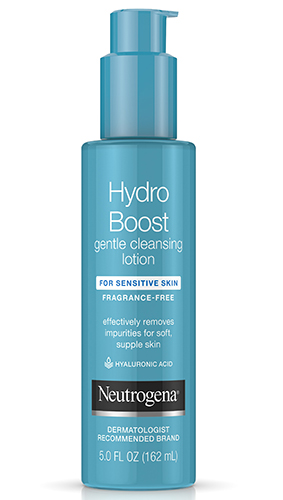 Neutrogena Hydro Boost Gentle Cleansing Lotion ($7.93)
This fragrance-free formula melts into the skin to instantly remove any trace of dirt, oil, and makeup without leaving a greasy residue. It's formulated with hyaluronic acid to increase the skin's hydration levels and lock it in, leaving your complexion smoother and softer than ever before.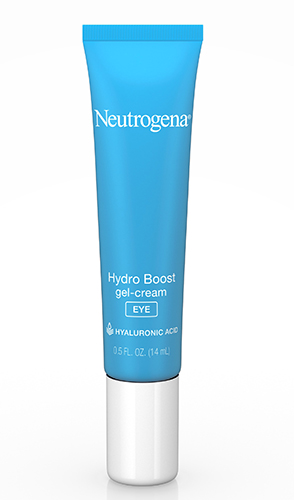 Neutrogena Hydro Boost Eye Gel-Cream ($13.84)
This gel-cream may be fast-absorbing, but it also delivers long-lasting, intense moisture to the under-eye area. It boosts the skin's hydration levels instantly and works to keep your eyes looking smooth, supple, hydrated, and radiant.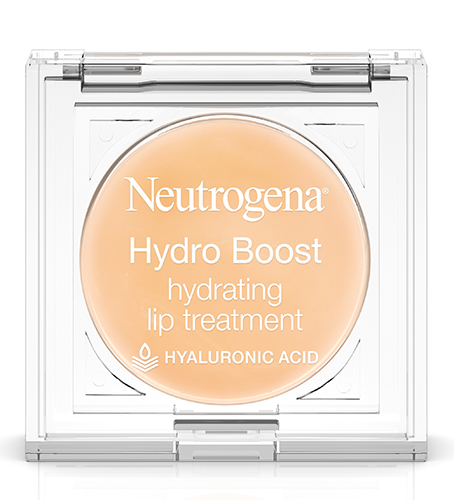 Neutrogena Hydro Boost Hydrating Lip Treatment ($5.95)
Your lips need to be hydrated, too! This convenient balm uses hyaluronic acid to keep them moisturized and works to instantly infuse them with intense conditioning. Just add a little dab and you're good to go!
Are you a fan of Neutrogena's Hydro Boost line? Let us know which ones are your favorites and which you're dying to try in the comments below!
SheFinds receives commissions for purchases made through the links in this post.