Everyone wants a higher metabolism. The higher it is, the more calories you burn and the easier it is to lose weight and keep it off. A high metabolism will also give you energy and make you feel better in general. However, if you weren't born with a high metabolism, what can you do? Take a look at these 4  easy ways to boost your metabolism today.
Drink Cold Water
Replacing sugary drinks with water reduces your calorie intake. Studies show that that drinking about two cups of water increases resting metabolism by 10–30% for about an hour. That rate increases when you drink cold water because your body needs to use additional calories to heat the water up. In general, drinking water half an hour before you eat can help you eat less.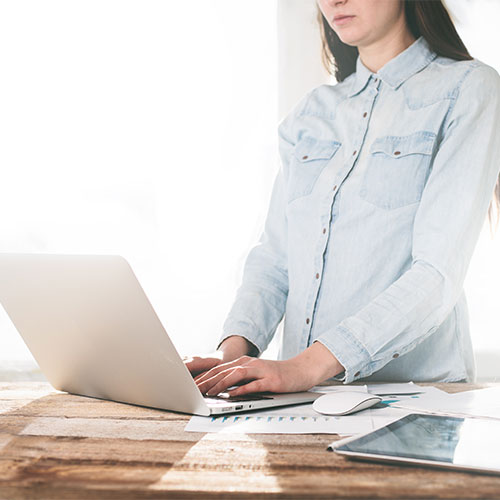 Stand Up
Long periods of sitting burns fewer calories. When you are getting ready for work in the morning stand up! Eat breakfast while standing and keep it up while at work. Think about getting a standing desk to help you keep your metabolism churning all day long.
Drink Caffeine
Who can function without a cup of joe in the morning? Caffeine can boost metabolism and fat burning. However, for your coffee to be most effective, it needs to have very little added sweeteners or cream (sorry, they just add empty calories.) If you are not a fan of black coffee, try drinking flavored coffee or cold brew.
Work Out
Working out first thing in the morning helps you burn more fat by increasing your metabolic rate that will last well into the day. Studies have found that 24-hour fat burn is the highest when you exercise in the morning before breakfast. Plus, working out in the morning will give you a burst of energy. Get your workout out of the way in the morning will ensure that it gets done—no more tired excuses after a long day at work.