A new natural ingredient with beneficial nutrients has recently been introduced to the world of skincare and beauty. It comes in different forms--in powders, pills, and oils--and has many health benefits for hair, skin and nails. Whether you include it in your diet or use it topically, you're going want to incorporate this ingredient into your beauty routine ASAP!
[Photo: Shutterstock]
Allow us to introduce moringa, a plant which comes from the drumstick or horseradish tree! It has been regarded as a miracle ingredient around the world due to its plentiful nutrients. "Moringa is rich in protein and contains all nine essential amino acids, as well as minerals including calcium, magnesium, potassium, as well as vitamins A and C," says nutritionist Stephanie Middleberg.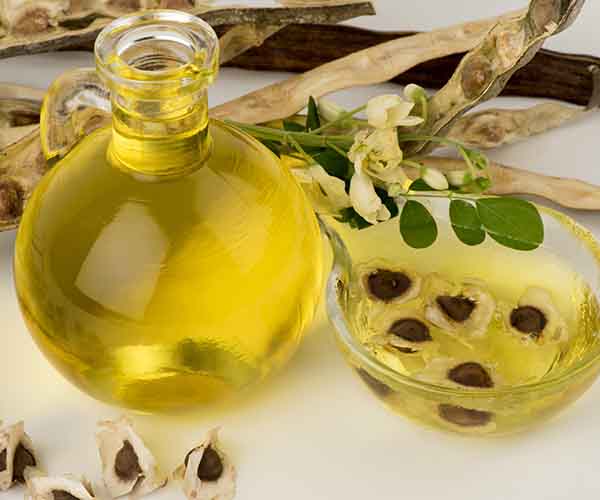 Moringa oil has become a popular ingredient in topical beauty and skincare products, particularly in anti-aging creams and moisturizers. "Laced with high amounts of antioxidants, it helps the skin by scavenging and quenching free radicals, which accelerate aging," says dermatologist Francesca Fusco. "It's a good source of amino acids and beta-carotene (which is a derivative of vitamin A)." Sounds good to us!
Moringa can also be added to your diet for a boost of healthy vitamins and antioxidants. Steam moringa leaves in hot water for a nutritious tea, or add it in the blender with fruits for a green smoothie.
Whether you decide to eat moringa, take supplements, or apply the oil to your skin, your skin and nails with definitely thank you the vitamins and minerals s it provides!