If you're like many smoothie devotees, you rely on the beverage to deliver a number of healthy ingredients in one glass — and fast.
It's 100 percent possible to whip up a protein-rich, fiber-filled smoothie that is chockfull of goodness. But it's equally as easy — especially if you buy your smoothies while you're out and about — to end up with a glass full of sugar drowning in your otherwise nutritious ingredients.
Here's how to prevent that from happening: avoid the one ingredient no one over 50 should be adding to their smoothies anymore.
Shutterstock
Whether you're making your smoothie at home or buying one at a local cafe, you're going to need to choose a liquid base that can be added to your fruit, veggies, and protein powders. Don't be tempted to grab that orange or apple juice. You may assume it's the perfect addition to a fruity smoothie — one that can only add additional vitamin to your glass. But what you're getting in exchange is a lot more sugar than necessary.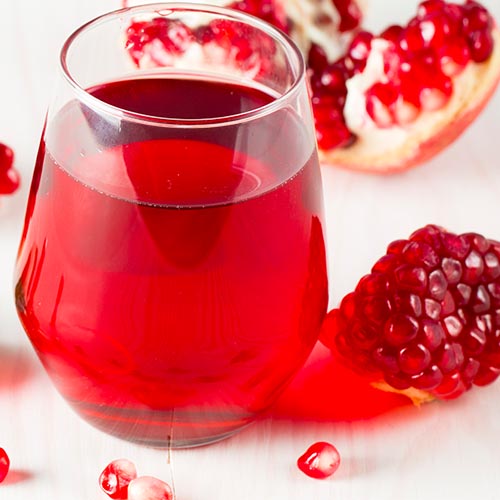 Shutterstock
Fruit juice is just as unhealthy as any other sugary beverage, according to Healthline. Worse: many brands of juice share very little in common with actual fruit:

"After being squeezed from the fruit, the juice is usually stored in massive oxygen-depleted holding tanks for up to a year before it is packaged," reports Healthline. "The main problem with this method is that it tends to remove most of the flavor, so the manufacturers need to add so-called 'flavor packs' to the juice, to bring back the flavor that was lost during processing. So even if you're buying the highest quality juices at the supermarket, they are still far from their original state."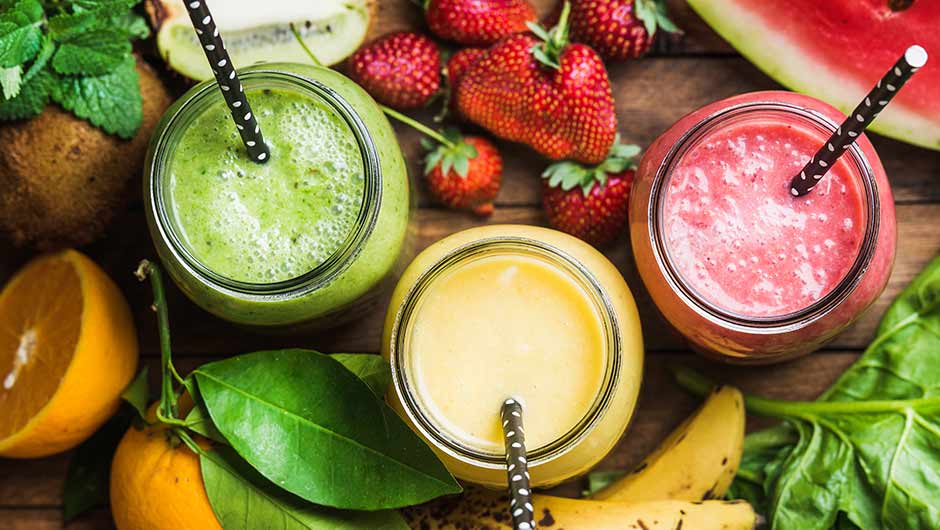 Shutterstock
Aside from this creepy artificial "flavor pack" you're consuming, the other major problem with juice is that it contains high amount of carbohydrates. And, unlike real fruit that balances sugar with fiber, juice can deliver as much as 23 grams of sugar — which is more sugar than you'd get from a doughnut (or two doughnuts, in some cases).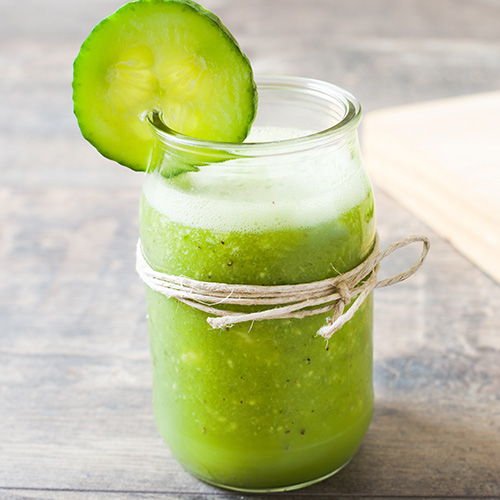 Shutterstock
You can make smoothies without a drop of juice and you won't even miss it. This Creamy Pineapple Cucumber Smoothie uses light coconut milk and water as its base and packs in a ton of delicious, nutritious, and low-calorie ingredients.

Here's what you need to make it:

Cucumber
Pineapple
Banana
Light coconut milk
Filtered water
Lime
Spinach or kale
Ice Cubes