In the never-ending quest to burn belly and back fat — two areas where visceral fat is stored more easily than many other spots — we shouldn't underestimate the benefits of smoothies. When prepared with healthy ingredients and additives we may not ordinarily consume, such as flax powder and chia seeds, smoothies can provide numerous nutrients like fiber, protein, and amino acids — all of which can help burn fat.
Wondering which ingredients to include in your next smoothie? Con't overlook this one ingredient you should add to your smoothies to get rid of back and belly fat.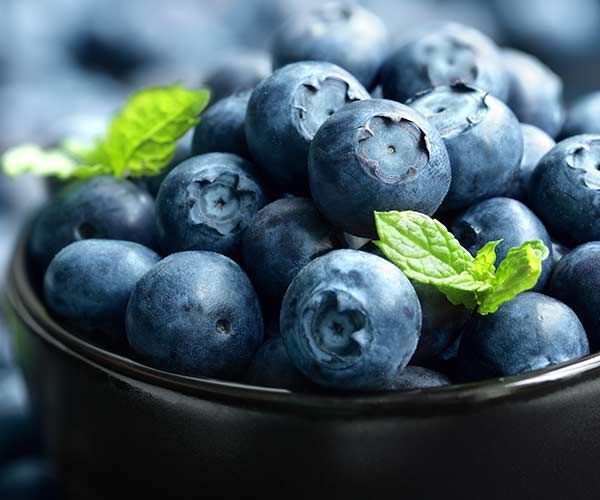 Shutterstock
Blueberries

They're small, juicy, and pack an antioxidant punch unlike any other food — if you aren't including blueberries in your smoothie recipe, you're missing out on a chance to add major flavor to your drink and major far burning benefits.

A University of Michigan Cardiovascular Center study performed on rats studied the effect of providing the animals with a blueberry-enriched powder as part of their diet. After 90 days, they examined the rats and found those following a diet that included blueberries had lost abdominal fat and had lower triglycerides and cholesterol. They even experienced a better response to insulin.
Shutterstock
Let's go back to those beloved antioxidants found in blueberries — because they also play a major role in decreasing belly and back fat. Fat around the midsection is often a sign of chronic inflammation in the body — and this inflammation can put you at risk for illnesses like heart disease and diabetes.

The purpose of antioxidants is to fight free radicals in cells. And this can fight inflammation that may be one of the root causes of belly and back fat and obesity.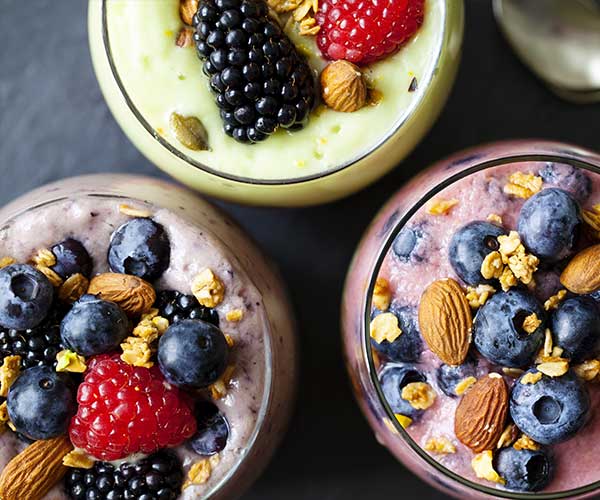 Shutterstock
As if you need another reason to chow down on blueberries or toss them in the blender tomorrow morning, their nutritional content is off-the-charts impressive. Blueberries have a wealth of vitamins C, E, and A, as well as zinc, fiber, and manganese. Their fiber content will keep you fuller for longer, and its many other nutrients keep your immune system healthy.

And the healthier you feel, the more likely you are to want to hit the gym or pavement for a long walk or run — which, of course, contributes to fat burning.
Shutterstock
f you're convinced that blueberries deserve a spot in your next smoothie and need a delicious and healthy recipe, try this Basic Blueberry Smoothie, which even has a scoop of nut butter for additional protein. Here are the ingredients you'll need:

Frozen blueberries
Almonds milk
Frozen bananas
Almond butter
Oats or flax seed