There are certain apps that you expect will sap your iPhone of battery power fast. Any and all social media apps, but especially Facebook, seem to be a major drag on battery, in part because they stream videos and are constantly searching for updates. And then there are streaming apps like Netflix and Hulu, which make your phone work overtime so that you can bing-watch your favorite shows.
It makes sense that your phone would lose battery while you are actively using it, but this is the one thing that eats up your iPhone battery — even when you're not using it!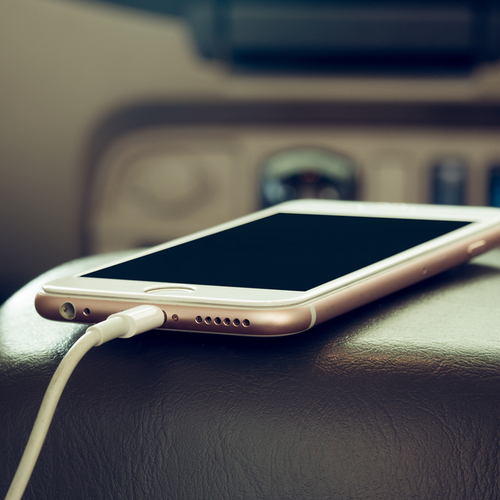 Shutterstock
They're so wonderful and helpful — navigation apps, of course.

Nav apps with GPS like Google Maps, Apple Maps, and Waze have made it possible to save time and paper on printing out directions, while also ensuring you never have to look down at those directions when you should be keeping your eye on the road.

What's not to love about them?

Just one thing: GPS apps are a major battery drain.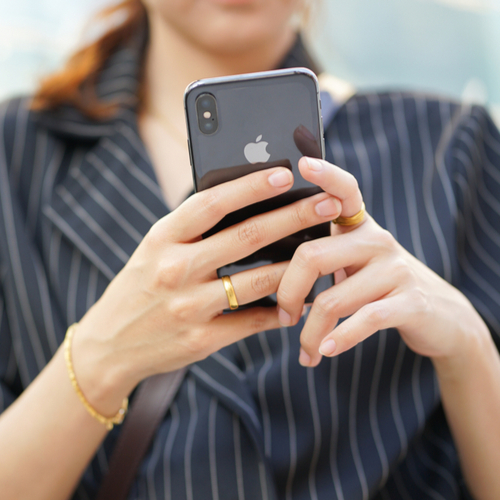 Shutterstock
According to The Verge, your phone is working super hard every time you turn on location services and get its GPS up and running:

First, your GPS receiver — a small chip and antennae located inside your smartphone — is always listening to cell towers, which give it a rough estimate of where you are at all times. Without cellular data or Wi-Fi, the GPS receiver guesses your location.
Shutterstock
And then when you turn on location services, you phone continues to work overtime trying to locate satellites.

"With GPS turned on, your phone can't enter sleep mode," reports The Verge. "The GPS chip is constantly listening for satellites, and if you head underground or are in a place that blocks the signal, like under a metal roof or a Costco, the phone will go into random search mode."
Shutterstock
You may never want to give up your navigation apps — and who can blame you? But there are a few steps you can take to minimize the battery power loss you experience when using these apps.

For starters, if you make a pit stop, say at a Walmart or Target, turn off the service until you need it again — forcing your phone to locate a signal in a place that has poor signals drains your battery faster.

"If you go inside a Walmart [which has] metal roofs, the phone will go into high consumption if location services are turned on," Robert W. McGwier, research professor of electrical and computer engineering at Virginia Tech, told The Verge. "It dials through all the different satellites looking for a signal."

And, whenever possible, keep your phone charged when you are using GPS. All of that GPS action may cancel out its charging capabilities a bit, but it will prevent you from dipping too low in battery.