Most of us would be lost without our phones. We accept the tradeoffs — like large bills and FOMO experienced after scrolling Instagram for too long — in exchange for the conveniences we get from our smartphones. But there's one downside to using your phone that might be news to you: it can age you.
The way you hold your phone may actually be aging you as much as five years. And the condition this causes is so common it even has a name. Here's what you need to know about tech neck and how to avoid it.
What Is Tech Neck?
If you look around a train on your commute or just watch people strolling down the street, you'll notice we're all holding our phones the same way: in a downward position that requires us to strain our necks forward to peer at our screens.
Do this over a number of years and you can develop "tech neck," which happens when you strain muscles, experience neck pain, upper body stiffness, and even headaches and numbess in your fingers.
Unfortunately, tech neck can also be seen — and it takes the form of additional wrinkles on your neck that pop up when you spend too much time with your head hunched over staring at a screen.
Don't worry: there are a few steps you can take to prevent tech neck.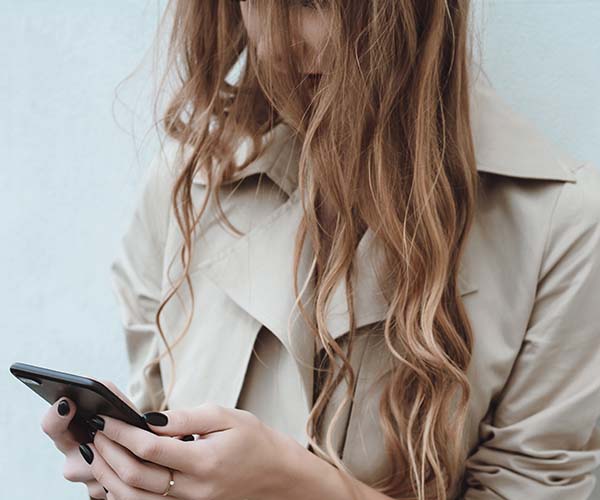 How To Avoid Tech Neck
There are a few ways you can prevent tech neck, and most have everything to do with changing the way you use your phone. Simply holding it up in line with your vision stops you from straining your neck. Otherwise, yoga and neck extensions can relieve tension in your neck and upper body.
But, seriously, hold that phone up. It's a quick, effective solution — your neck will thank you.